Freshman Democrat state Rep. Jay Hughes requested Gov. Phil Bryant call a special session before the Mississippi House adjourned Sine Die.
But the Governor did not play Hughes' game.
Bryant sent Hughes a response stating that all such requests should come through the Speaker's office to "prevent the appearance of political grandstanding."
And as this session as proven, Hughes is a pro at grandstanding.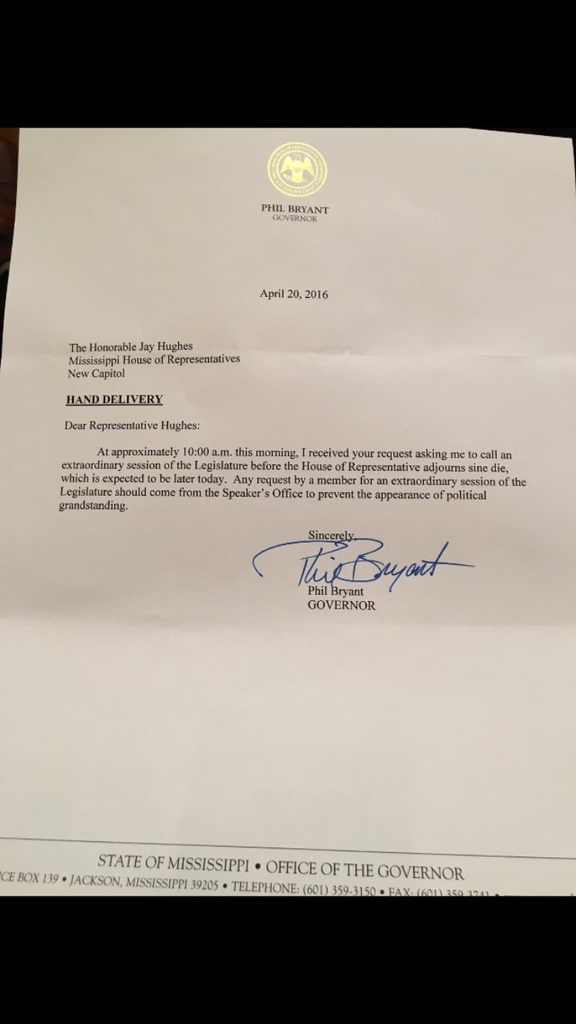 (Photo taken from Twitter)
4/21/16
More From This Author