President Joe Biden and his son Hunter Biden leave Holy Spirit Catholic Church in Johns Island, S.C., after attending a Mass on Aug. 13, 2022. (AP Photo/Manuel Balce Ceneta, File)
Mississippi's three GOP Congressmen offer their thoughts on what is likely to transpire in the U.S. House related to a possible impeachment of President Biden when lawmakers return to session.
Pressure continues to mount on Speaker Kevin McCarthy (R) to launch an impeachment inquiry into President Joe Biden's "culture of corruption" related to the Democrat's involvement in his son Hunter's alleged foreign business dealings.
McCarthy told Fox host Maria Bartiromo on Sunday that since Republicans took the majority in the U.S. House of Representatives, they "found out what President Biden told us when he was running for office is not true."
"We now found out as he was a sitting vice president, the family created 20 shell companies. They received 16 of 17 payments from Romania while he was vice president. We now found that the money would flow to nine family members," McCarthy said, also mentioning a "sweetheart deal" the Department of Justice attempted to give Hunter Biden regarding his legal troubles.
Hunter Biden is accused of failing to pay his federal taxes for two years along with a felony gun charge for illegally possessing a firearm as a drug user.
Many House Republicans also view Biden's "mishandling" of the southern U.S. border as an impeachable offense worthy of action by lawmakers.
"If you look at all the information we've been able to gather so far, it is a natural step forward that you would have to go to an impeachment inquiry," McCarthy said.
Some Republicans in the chamber want to see the impeachment inquiry accelerated.
On Tuesday, Florida Congressman Matt Gaetz told radio host Todd Starnes that he is willing to invoke the motion to vacate the chair and call for Speaker McCarthy's ouster if he isn't willing to aggressively pursue articles of impeachment when lawmakers return next week.
"When we get back to Washington in the coming weeks, we have got to seize the initiative," Gaetz told Starnes. "That means forcing votes on impeachment. And if Kevin McCarthy stands in our way, he may not have the job long. So, let's hope that he works with us, not against us, but we've got contingency plans in the event that he's not as productive."
Three of the four Mississippi Congressmen are in the House Republican caucus. Magnolia Tribune spoke with the three Republicans to get their prospective on what could develop in the House regarding impeachment proceedings as early as next week.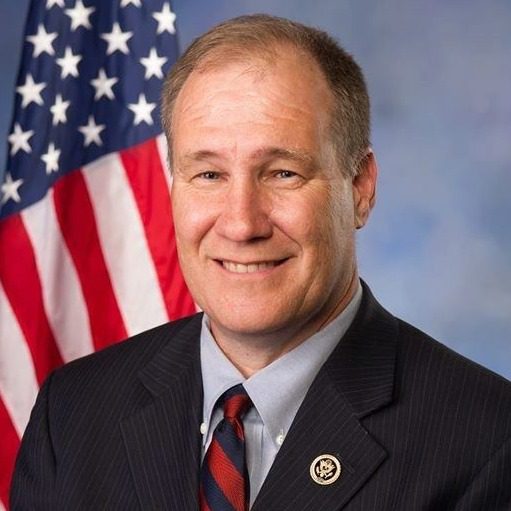 First District Congressman Trent Kelly said on Tuesday that he hopes to see an impeachment inquiry opened later this month to allow lawmakers the opportunity to continue to investigate and issue subpoenas into Biden's activities related to his alleged role in his son's dealings.
"You don't charge somebody and then go get the evidence. You get the evidence and then you charge them," Congressman Kelly said.
Kelly said he trusts House Oversight Committee Chairman James Comer and House Judiciary Committee Chairman Jim Jordan to consider when the evidence warrants bringing an impeachment charge forward.
"I think you'll get an impeachment inquiry, which is not an impeachment, in September. If the evidence leads, and I feel confident that it probably will – there's a lot of smoke about corruption by Biden when he was vice president, maybe even continued to do it as president and as a senator – I think at that point when they bring an impeachment that there will be evidence to prove that he did it," Kelly said.
Third District Congressman Michael Guest told Magnolia Tribune on Wednesday that he would support Speaker McCarthy's efforts to bring to the House floor a motion to open an official impeachment inquiry.
"It is clear that relevant House committees have uncovered sufficient evidence to begin the impeachment inquiry," said Guest, a former District Attorney.
Congressman Guest added that he is in favor of moving the inquiry forward.
"I will vote in favor of opening the impeachment inquiry, and I hope that this matter is brought to the floor for a vote when the House returns next week," Guest said.
Fourth District Congressman Mike Ezell agrees with his colleagues. The freshman lawmaker and former Jackson County Sheriff told Magnolia Tribune on Wednesday that he appreciates the work being done by his colleagues on the House Judiciary and Oversight Committees.
"As a career law enforcement officer, I am pleased to see these investigations being handled in a serious and thorough manner," Ezell said.
Congressman Ezell expressed his concern over the evidence that has been made public thus far.
"I am very concerned with the evidence found so far of corruption and impropriety involving the President and his family," Ezell said. "These are serious charges, and we must consider them based on truth, not partisanship."
Ezell, like Kelly and Guest, said he believes it will soon be time to move the investigations from the committees to an impeachment inquiry.
"I would vote in favor of that inquiry," Congressman Ezell said.
Congressman Kelly, also former District Attorney like Guest, said he believes Speaker McCarthy is trying to get enough evidence that the Democratic controlled U.S. Senate has to either vote to not convict Biden of something that is blatantly obvious that he did, or they have to vote to convict him.
Kelly said Republicans, specifically Speaker McCarthy, do not want to do what Democrats tried with former President Donald Trump when they impeached him over a "fake dossier manufactured by Hillary Clinton's political team that has been proven to be false."
"Speaker McCarthy is trying not to make this a political game, that if you don't have the evidence and the basis to go forward with an impeachment, don't do it for political purposes. Do it because you have the evidence and he's violated the law," Congressman Kelly said.
About the Author(s)
Frank Corder
Frank Corder is a native of Pascagoula. For nearly two decades, he has reported and offered analysis on government, public policy, business and matters of faith. Frank's interviews, articles, and columns have been shared throughout Mississippi as well as in national publications such as the Daily Caller. He is a frequent guest on radio and television, providing insight and commentary on the inner workings of the Magnolia State. Frank has served his community in both elected and appointed public office, hosted his own local radio and television programs, and managed private businesses all while being an engaged husband and father. Email Frank: frank@magnoliatribune.com
More From This Author
Previous Story
Next Story