GenTeal out of Oxford was listed as the fastest growing retailer in Mississippi in Inc.'s 2023 5,000. (Photo from GenTeal's Facebook page)
Inc.'s annual 5,000 list includes 11 Magnolia State businesses showing exponential growth over the last three years.
The online magazine Inc. has named 11 Mississippi businesses to its 2023 annual Inc. 5,000 list, highlighting the fastest growing private companies in America.
Founded in 1979 and acquired in 2005 by Mansueto Ventures LLC, Inc. introduced the original annual list of 500 businesses in 1982 but expanded it to 5,000 twenty-five years later to help readers get a deeper understanding of the entrepreneurial landscape.
According to Inc., the 2023 list represents $358 billion in 2022 revenue while creating 1,187,266 jobs in the private sector. The methodology Inc. uses to rank companies is based on percentage revenue growth from 2019 to 2022. To qualify, companies must have been founded and generating revenue by March 31, 2019. They also must be U.S.-based, privately held, for-profit, and independent – not subsidiaries or divisions of other companies – as of December 31, 2022. Inc. notes that the minimum revenue required for 2019 is $100,000 and the minimum for 2022 is $2 million.
The 11 fastest growing Mississippi companies in the Inc. 5,000 for 2023 are:
#676 – Mama Justice, Tupelo
A female-owned law firm specializing in a wide variety of different personal injury claims. The business reported an 874% 3-Year Growth.
#897 – Cypress Environment & Infrastructure, Ocean Springs
A civil engineering, environmental science and planning company specializing in sustainable solutions to infrastructure, water resources, coastal and environmental issues with a 651% 3-Year Growth.
#1,216 – GenTeal, Oxford
The men's premium clothing retailer reported a 485% 3-Year Growth. They offer a range of shirts, polos, vests, outerwear, pants, shorts, swimwear and accessories.
#1,661 – Bobby Brock Insurance, Tupelo
A family-owned and operated agency dedicated to providing top-quality insurance services and products, including health insurance, life insurance, Medicare and investments. The agency showed a 338% 3-Year Growth.
#2,288 – Watkins Construction, Ridgeland
The construction and roofing company reported a 240% 3-Year Growth. They serve Mississippi and Alabama, using the best materials for every job.
#2,812 – Life Dental Group, Oxford
The company has dental offices across Mississippi and Alabama that specialize in providing quality, patient-centric care to all. Their 3-Year Growth as 189%.
#2,856 – Desai Companies, Ridgeland
This diversified holding company in the southeastern U.S. reported a 186% 3-Year Growth. The company partners with investors and management teams to develop and acquire successful businesses.
#3,563 – Glo, Starkville
The business, which reported a 138% 3-Year Growth, offers light-up sensory toys designed to encourage imaginative play and support sensory development, found in nearly 2,000 retailers across the U.S.
#3,585 – Randall Commercial Group, Oxford
The company creates and preserves client wealth through direct commercial investment real estate properties over thirteen states. They showed a 137% 3-Year Growth.
#4,783 – Relias Healthcare, Tupelo
The multistate health care-solutions company had an 82% 3-Year Growth. They serve as the emergency-medicine solution for the largest non-metropolitan hospital in the U.S.
#4,942 – Navagis, Jackson
A global leader in location intelligence solutions, transforming organizations through data discovery, machine learning and visualization. The company reported a 76% 3-Year Growth.
####
The Mississippi businesses on the list showed a median growth of 189% and reportedly created 628 jobs during the last year.
Learn more about Inc.'s 5,000 fastest growing American companies here.
About the Author(s)
Frank Corder
Frank Corder is a native of Pascagoula. For nearly two decades, he has reported and offered analysis on government, public policy, business and matters of faith. Frank's interviews, articles, and columns have been shared throughout Mississippi as well as in national publications such as the Daily Caller. He is a frequent guest on radio and television, providing insight and commentary on the inner workings of the Magnolia State. Frank has served his community in both elected and appointed public office, hosted his own local radio and television programs, and managed private businesses all while being an engaged husband and father. Email Frank: frank@magnoliatribune.com
More From This Author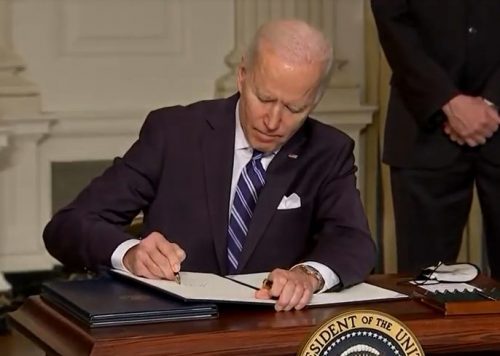 Previous Story
Next Story