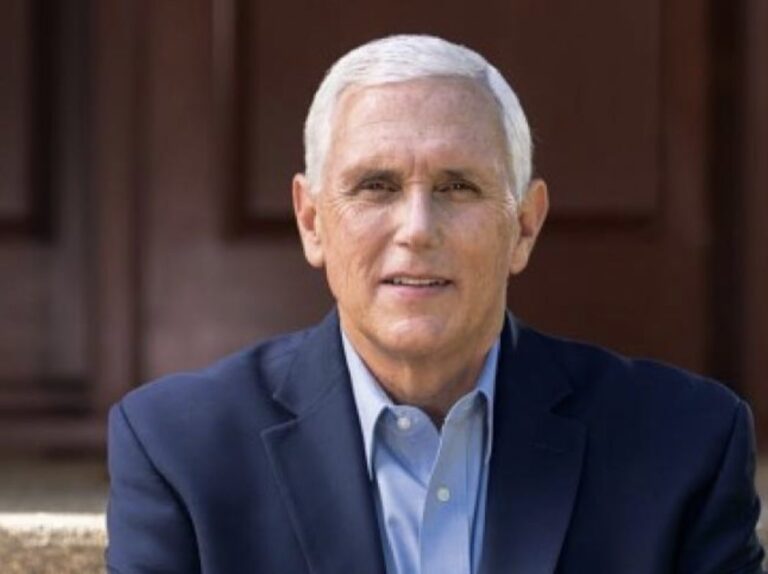 Former Vice President Mike Pence (Photo from the cover of his book "So Help Me God")
Pence will discuss his book "So Help Me God," January 6th Capitol riot with former Mississippi Congressman Harper.
Former Vice President and current Presidential candidate Mike Pence will be in Mississippi on August 19th. He will be speaking in the Old Supreme Court Chamber at the State Capitol as part of the Mississippi Book Festival.
Pence recently published a book titled "So Help Me God" where he talks about the events of January 6, 2021, which led to he and his family being escorted to a secure location as rioters entered the U.S. Capitol attempting to disrupt the certification of the 2020 election results.
According to the Book Festival, Pence will discuss the book with former Mississippi 3rd District Congressman Gregg Harper at an event scheduled for 2:45 p.m. Their conversation will be aired on C-SPAN.
Harper was also at the U.S. Capitol when the January 6, 2021 riot occurred. He and Pence will discuss the events of that day as the then-Vice President was tasked with overseeing the peaceful transfer of power between the Trump Administration and the incoming Biden Administration.
"It should be a good discussion," Harper told Magnolia Tribune on Thursday. "I'm looking forward to having Vice President Pence in Mississippi again."
Pence has said then-President Donald Trump was pushing him to "essentially… overturn the election," a move he could not constitutionally perform under his oath. This week, Trump was arraigned before a federal judge after being indicted on four charges related to the Capitol riot and alleged obstruction of the the congressional proceedings. He plead not guilty to all charges. Pence said on Wednesday that Trump is entitled to a presumption of innocence.
The former Vice President is no stranger to the Magnolia State. He visited on occasion when his son, a Marine, was stationed in Mississippi. Pence has also campaigned in the state alongside former President Trump, U.S. Senator Cindy Hyde-Smith, then-Lt. Governor Tate Reeves, and former Governor Phil Bryant, among other state Republican officials.
Pence isn't planning to hold any presidential campaign events while in the state, according to Harper.
About the Author(s)
Sarah Ulmer
Sarah is a Mississippi native, born and raised in Madison. She is a graduate of Mississippi State University, where she studied Communications, with an emphasis in Broadcasting and Journalism. Sarah's experience spans multiple mediums, including extensive videography with both at home and overseas, broadcasting daily news, and hosting a live radio show. In 2017, Sarah became a member of the Capitol Press Corp in Mississippi and has faithfully covered the decisions being made by leaders on some of the most important issues facing our state. Email Sarah: sarah@magnoliatribune.com
More From This Author
Previous Story