AccelerateMS aims to decrease the gaps in the healthcare workforce across Mississippi.
The healthcare industry took a hit during the COVID-19 pandemic, like many others, when individuals were forced to make lifestyle choices. While the industry adjusted with changes like new teaching mechanisms, it has not fully caught back up to what the public need requires.
In an attempt to focus efforts on increasing the workforce, the Mississippi Legislature appropriated funds to boost interest in healthcare careers. A total of $28 million in ARPA funds to be distributed as grants were appropriated by lawmakers to alleviate the strain on healthcare services due to a continued lack of workforce.
The grants, running through Accelerate Mississippi, will address several areas of healthcare. The programs are aimed at helping students determine a pathway to a medical profession (College and Career Navigator), expanding training for already qualified nurses (Nursing Allied Health Grant Program), and increasing physician residencies and fellowships (Residency and Fellowship Start-Up Grant Program).
Courtney Taylor, Deputy Director of Postsecondary Strategy with Accelerate Mississippi, says that while opportunities and requirements have been more readily available, young people are not always aware of them.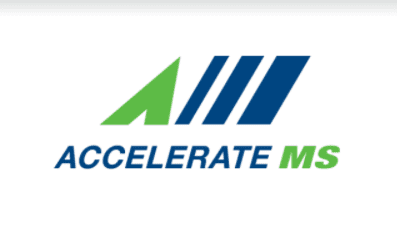 "What I don't know that we've done a really good job of is helping children understand what all of those different things mean," said Taylor. "What does it mean to be a nurse assistant or a medical assistant versus a nurse practitioner or a doctor?"
Many times, an individual can get through with an education and realize they, in fact, do not want to pursue that career. Taylor pointed out the importance, in the healthcare industry in particular, to engage and provide exposure early on to students.
On the other hand, seeking education to pursue a career is becoming increasingly difficult. For many it is unaffordable to do so without also working a job.
Taylor said another component Accelerate Mississippi is focused on is connecting students with jobs they can obtain without the choice between work and school. This effort allows students to work and make a living, while also advancing their education in a career they choose.
The challenge for healthcare training is that it is "seat limited" to how many students can be in a classroom at a time. These programs are human-capital and financial-capital intensive.
"It is very expensive to teach people how to be nurses," said Taylor. "It is not something that you can speed up just because you want to because there is accreditation to consider, and rightfully so because you are taking care of live humans."
Addressing this issue is another big piece of what some of this funding will go toward – the retention and completion of students. This funding helps community colleges expand programs. It also gives the schools the flexibility to ask for what they need to stay up-to-date on current training practices.
Navigating a career in healthcare
Taylor said data shows there is an importance in human-to-human teaching. This is an effort being provided in the nurse navigator position. This position helps guide adult students who are expanding their training by going back to school.
The position helps to address barriers faced by older students who may require childcare, flexibility in work schedules, or face additional financial hurdles. They can also direct them to other jobs in the industry in the event they do have to put their education on hold.
"It's really putting a human touch to all the things that humans go through as they are trying to better their own lives, and its not easy," said Taylor.
She said many employers are investing heavily in these programs, with some paying people while in class, paying for trainings, or other financial assistance in order to further those educational advancements in employees.
Addressing "hot-spots"
While Mississippi continues to increase workforce training opportunities, it is only available where it can be provided. This is a hurdle in areas considered "hot-spots."
The more you can calm the hot-spots, the more you can provide for all other areas, Taylor explained. She said the aim is to provide training as close to where people live, and when a job comes along, they are more willing to drive further or move for that job.
"We aren't going to solve all the needs with this money, but we are getting closer and closer to knowing what the needs are and it is getting money into those places," said Taylor.
Taylor said Accelerate Mississippi's overall workforce development approach is to determine what does someone in an industry need to be able to get on the job.
About the Author(s)
Sarah Ulmer
Sarah is a Mississippi native, born and raised in Madison. She is a graduate of Mississippi State University, where she studied Communications, with an emphasis in Broadcasting and Journalism. Sarah's experience spans multiple mediums, including extensive videography with both at home and overseas, broadcasting daily news, and hosting a live radio show. In 2017, Sarah became a member of the Capitol Press Corp in Mississippi and has faithfully covered the decisions being made by leaders on some of the most important issues facing our state. Email Sarah: sarah@magnoliatribune.com
More From This Author
Previous Story
Next Story