O Lord, in the morning you hear my voice.

Psalm 5:3
Every day begins with a routine. Even if we think we don't have a routine, we all in fact have some habits and patterns that take up and shape the first few minutes or hours of each new morning. Psalm 5 encourages us to make our morning routine a godly one. Here we discover that David begins his day with God and demonstrates for us five postures for approaching Him: directly, humbly, personally, consistently, and expectantly.
Verse 1 shows us that David takes God's name upon his lips and comes to Him directly: "Give ear to my words, O LORD." We can approach the triune God in this way because of our Lord Jesus. "For … there is one mediator between God and men, the man Christ Jesus" (1 Timothy 2:5), and this mediator grants us the ability to "draw near to the throne of grace" (Hebrews 4:16).
Though we can approach God confidently, we must still come to Him humbly. In Psalm 5:2, David cries out to God for help and addresses Him as "my King and my God." David is himself a king, yet he bows before the one who is sovereign over all. He puts himself in the right place. One of the great challenges at the beginning of every day is to put ourselves in a proper perspective before our almighty yet benevolent God.
We also draw near to the Lord personally. He hears the sound of our cries (Psalm 5:2) and listens to our voice (v 3). What a wonder it is that the God who created the universe would be mindful of us, giving ear to everyone who calls upon Him!
With these first three postures in mind, we will approach God consistently. David mentions the morning twice in Psalm 5:3, implying that for him, beginning the day with God is a priority. Psalm 145:2 states the principle clearly: "Every day I will bless you and praise your name forever and ever" (emphasis added). We miss out on the richness of God's fellowship if we call out to Him only haphazardly.
Finally, David comes to God expectantly: "In the morning I prepare a sacrifice for you and watch" (Psalm 5:3). As David worships, he watches. He waits for his Lord and expects Him to respond.
However precisely or flexibly you handle the opening moments of your day, and whatever else your routine includes, don't miss out on the privilege of casting your cares on your good God. When you come to Him consistently and directly, in humble expectation with your personal requests, He will not withhold His blessing. Tomorrow morning, whatever else you must do, will the Lord God hear your voice?
About the Author(s)
Alistair Begg
Alistair Begg has been in pastoral ministry since 1975. Following graduation from The London School of Theology, he served eight years in Scotland at both Charlotte Chapel in Edinburgh and Hamilton Baptist Church. In 1983, he became the senior pastor at Parkside Church near Cleveland, Ohio. He has written several books and is heard daily and weekly on the radio program, Truth For Life. His Daily Devotionals are presented here via a syndication agreement.
More From This Author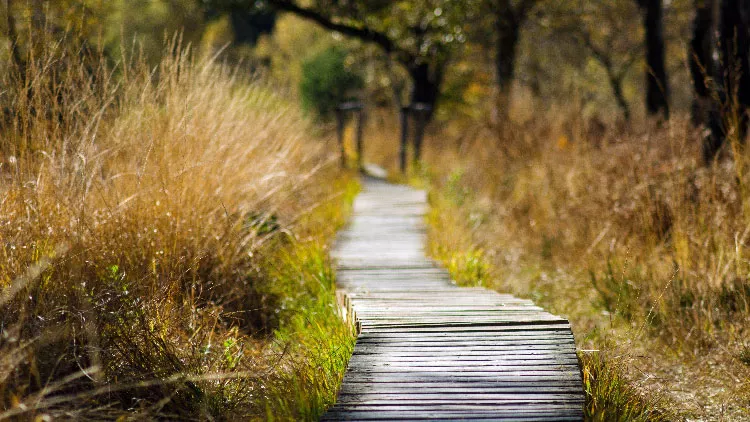 Previous Story
Next Story