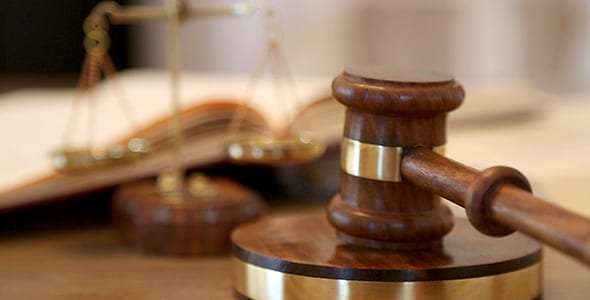 Attorney Jim Waide has asked the Hinds County Circuit Court to join former Governor Phil Bryant and sitting Governor Tate Reeves as defendants.
The attorney for Austin Garrett Smith has asked the Hinds County Circuit Court to add former Governor Phil Bryant and sitting Governor Tate Reeves to the Mississippi Department of Human Services' civil lawsuit to recoup welfare funds which prosecutors and government officials have alleged were illegally spent.
Smith is represented by Jim Waide, who previously filed a motion requesting the case be dismissed for failure to join necessary and indispensable parties. Waide's most recent motion, filed on Thursday, asks for "alternative relief," arguing that should the Court not grant his motion to dismiss, that Reeves and Bryant should be joined as defendants. Waide has been a frequent fixture in media reports on this case.
The motion comes in a week of heavy activity surrounding the welfare scandal, including former Gov. Phil Bryant issuing a notice of intent to pursue a defamation action against Mississippi Today for its reporting on his involvement in the scandal.
Waide's client, Smith, is the nephew of John Davis, the former Executive Director of MDHS who oversaw the state's Temporary Assistance for Needy Families (TANF) program. Davis previously pled guilty in both state and federal court for his role in directing TANF funds through two subgrantees, the Mississippi Community Education Center (MCEC) run by Nancy New, and the Family Resource Center (MCEC) run by Christi Webb. New and Webb have also entered guilty pleas for their roles in the conspiracy.
In the civil lawsuit, MDHS has accused Smith of receiving $426,397 in improper TANF payments from MCEC and FRC for coding services which Smith was not qualified to perform, and which he did not perform.
MDHS has also accused Davis's brother-in-law and Austin Smith's dad, Brian Smith, of receiving over half a million dollars in improper payments. Part of Davis's criminal plea included admission that Brian Smith had bribed him with two payments totaling $11,000.
MDHS v. MCEC is a lawsuit filed by the Department seeking to recoup tens of millions of dollars of misappropriated welfare funds meant to help struggling Mississippi families through the TANF program. There are presently forty-six named defendants in the case.
Waide has asked for an evidentiary hearing in connection to his motion to add Bryant and Reeves. Lawyers for MDHS are expected to oppose the motion.
This article was updated to reflect that the motion included a request for an evidentiary hearing.
About the Author(s)
Anne Summerhays
Anne Summerhays is a recent graduate of Millsaps College where she majored in Political Science, with minors in Sociology and American Studies. In 2021, she joined Y'all Politics as a Capitol Correspondent. Prior to making that move, she interned for a congressional office in Washington, D.C. and a multi-state government relations and public affairs firm in Jackson, Mississippi. While at Millsaps, Summerhays received a Legislative Fellowship with the Women's Foundation of Mississippi where she worked with an active member of the Mississippi Legislature for the length of session. She has quickly established trust in the Capitol as a fair, honest, and hardworking young reporter. Her background in political science helps her cut through the noise to find and explain the truth. Email Anne: anne@magnoliatribune.com
More From This Author