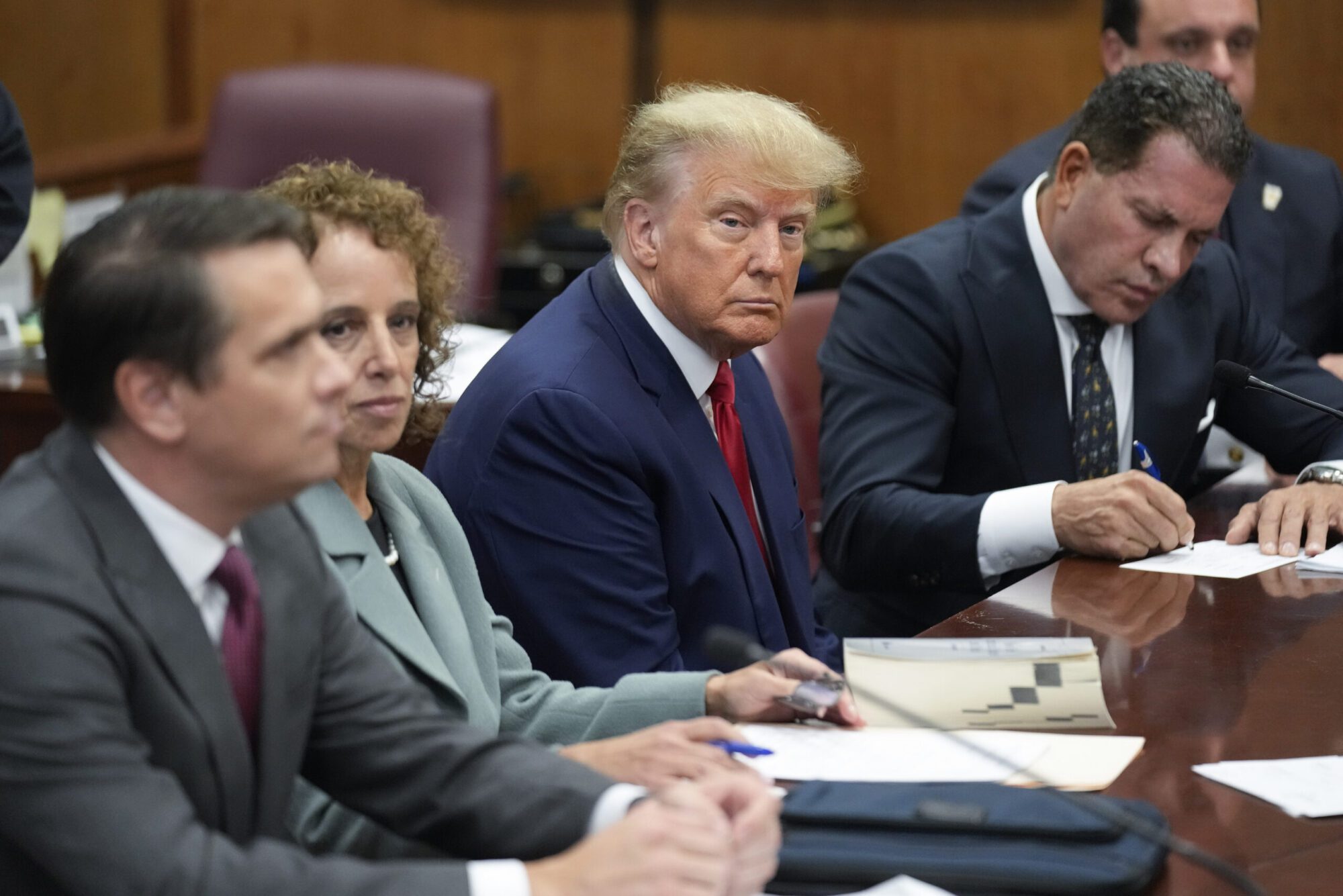 Former President Donald Trump sits at the defense table with his legal team in a Manhattan court, Tuesday, April 4, 2023, in New York. Trump is appearing in court on charges related to falsifying business records in a hush money investigation, the first president ever to be charged with a crime. (AP Photo/Seth Wenig, Pool)
Republicans positioning themselves for the nomination, and then a general election, must take on Trump, and find middle ground on abortion.
Republicans promised a red wave last November and then got faces full of egg. The precarious margin of control of the House, and the failure of Republicans to win even one Senate seat can be attributed to two factors – Donald Trump, who backed election deniers that lost winnable seats, and the issue of abortion.
Yet none of the 2024 contenders not named Trump who are supposed to be running against him will criticize him, nor have they addressed the party's political liability over abortion.
Last week said it all. Trump's arraignment – for what is universally regarded as a weak legal case – unified the 2024 field in defense of him. He gained endorsements, and his polling lead among Republican voters grew larger.
Then a resounding election victory for a liberal judge to ascend to the state Supreme Court in Wisconsin proved that abortion, which she explicitly ran on, remains an energizing issue for Democrats. And at week's end, a Texas judge ruled that the FDA should freeze its approval of a medical abortion drug that has been in use for 23 years.
Panic broke out in all quarters of the GOP, including among many who are pro-life. The Wall Street Journal editorialized that Republicans should have learned from the 2022 results and warned that "Republicans had better get their abortion position straight, and more in line with where voters are or they will face another disappointment in 2024."
Over in the GOP presidential field, there was silence. It was as if a fire alarm had started clanging and while everyone else scrambled to escape the noise, the presidential wannabes sat impervious. Meanwhile, Mike Pence, Trump's vice president, tried to declare that all of this is somehow a good thing after all, but nobody heard him above the din.
Pence, one of the few Republicans with a national profile advocating for a federal abortion ban, said of the ruling, "Life won again today," criticizing the FDA for acting "carelessly and with blatant disregard for human life" for two decades.
Rep. Nancy Mace – the only Republican office holder who spoke up – disagrees. She joined Rep. Alexandria Ocasio-Cortez urging the Biden administration to ignore the judge's ruling on mifepristone and said "This is an issue that Republicans have been largely on the wrong side of. We have, over the last nine months, not shown compassion toward women."
The problem for the GOP is that as far-right state legislatures pass new abortion restrictions, the only people who can reset the debate are the Republicans seeking to be the party standard-bearer. It's not up to Mace, or Senate Minority Leader Mitch McConnell, or House Speaker Kevin McCarthy. Without a consensus position, Republicans will be, in essence, keeping abortion on the ballot next year.
Trump appointed three conservative justices to the Supreme Court who were decisive in overturning Roe v. Wade – but knew immediately when the ruling was issued that it would be "bad for Republicans." Then in January he wrote on his website that he can't be blamed for midterm losses and said, "It was the 'abortion issue,' poorly handled by many Republicans, especially those that firmly insisted on No Exceptions, even in the case of Rape, Incest, or Life of the Mother, that lost large numbers of Voters."
Trump also blamed pro-life leaders, adding: "Also, the people that pushed so hard, for decades, against abortion, got their wish from the U.S. Supreme Court, & just plain disappeared, not to be seen again."
Evangelical leaders, according to Tim Alberta's account in The Atlantic, are dismayed at him for abandoning the cause and blaming them. None of the other contenders want to get crosswise with the same Christian leaders. And as they fear the influence of social conservatives, GOP presidential wannabes also fear Trump and his supporters as well.
In private conversations throughout the party, Republicans are trying to figure out how to dump Trump because he has led the party to defeat in the last three elections. Yet the prospective candidates (except for former Arkansas Gov. Asa Hutchinson, who wants to restore a GOP that no longer exists) have thus far refused to challenge Trump.
Pollster Frank Luntz is trying to show them how. His Sunday New York Times op-ed bore the ironic headline "How To Make Trump Go Away" – as if there is any prospect of ever making Trump leave the spotlight. It is a must read.
In it Luntz lists recommendations such as these: "Make it more about the grandchildren," emphasize "humility" and offer "Republicans the contrast they seek: a candidate who champions Mr. Trump's agenda but with decency, civility, and a commitment to personal responsibility and accountability."
He concludes that Republicans are looking for Trumpism without Trump, writing: "If he becomes increasingly unhinged, or if his opponents focus on his tweets, his outbursts, his destructive personality, a sizable number of Republicans could choose someone else, as long as they prioritize core, time-tested priorities like lower taxes, less regulation and less Washington."
Is not Trump already unhinged? Tweets haven't been a deal breaker for eight years. Are voters with Trump because he's the champion of less government or regulation or lower taxes? He never mentions the stuff. They are with him precisely because of his "destructive personality." Because he fights Democrats and the media. They are with him because he rejects humility and decency to punch large swaths of the country in the rhetorical nose. They know him to be a man of abhorrent character – and who makes sure he is rarely ever seen with his grandchildren. And they know that he tried for two months to steal an election and then incited an insurrection where people died. He leads all primary polling.
Republicans positioning themselves for the nomination, and then a general election, must take on Trump, and find middle ground on abortion. Those who don't won't make it to the general election or to the White House.
This article was originally published by RealClearPolitics and made available via RealClearWire.

About the Author(s)
A.B. Stoddard
A.B. Stoddard is associate editor and columnist at RealClearPolitics and a guest host on Sirius XM's POTUS Channel. This article was originally published by RealClearPolitics and made available via RealClearWire.
Previous Story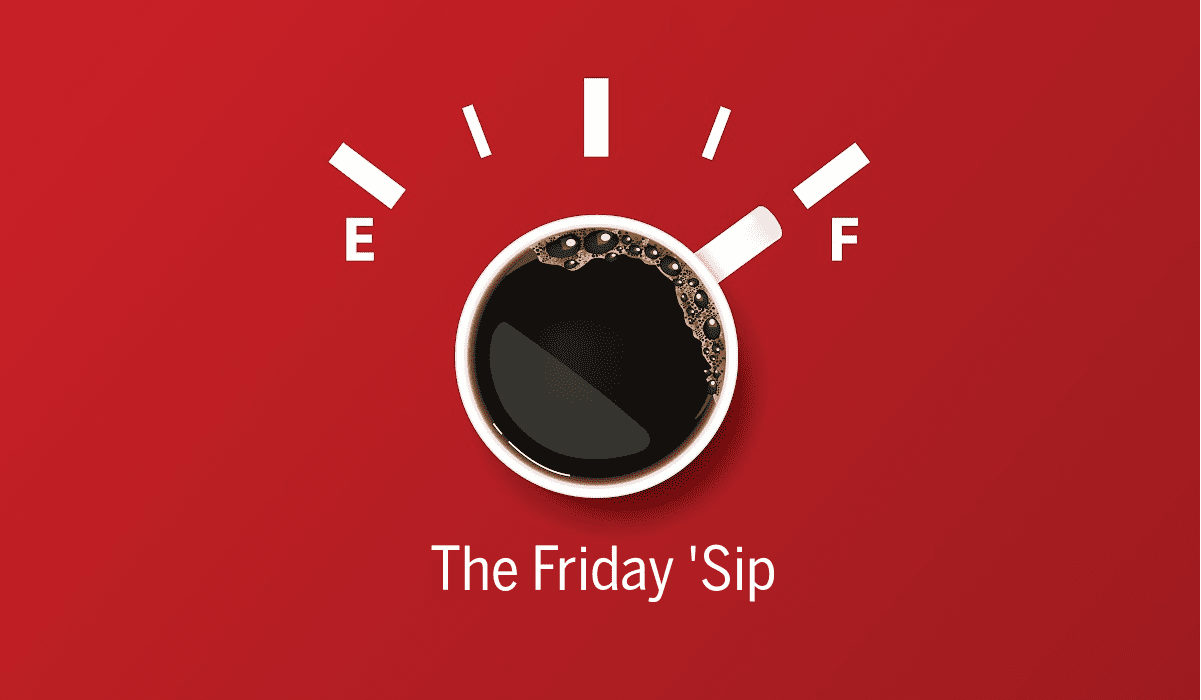 Next Story