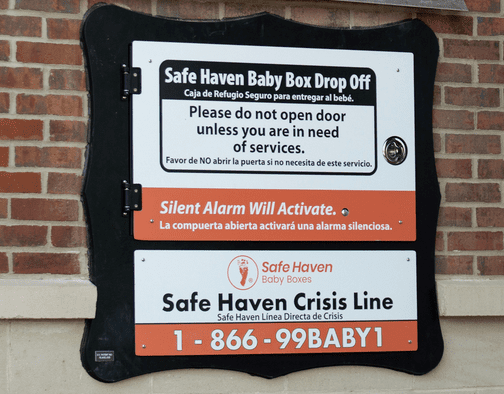 The legislation would provide more than a month for a mother to relinquish parental rights with no fear of prosecution and complete anonymity.
In a post-Dobbs world, experts estimate there will be roughly 5,000 more babies born every year in a state like Mississippi. With this reality in mind, as well as other issues facing women and families, Mississippi lawmakers are working on laws that could aid in providing support to a parent in all circumstances.
One issue being addressed in the 2023 legislative session pertains to a parent choosing to relinquish their rights as the guardian to an infant in a safe and anonymous manner.
A bill being sent to conference would update the state's current laws surrounding when and how a parent could make this drop off and to whom. Current state law only allows a mother up to 7 days after the birth of a child to drop off the baby with an emergency medical services provider.
State Representative Jill Ford (R), who authored the bill, said that after Speaker Philip Gunn's Commission on Life was established, lawmakers began to focus on ways to help babies and mothers in the state.
"What we want to see with the safe haven baby box, is to extend the days, hopefully to 45 days, just to give the mom a couple more weeks," said Ford. "You don't know, what you don't know until you're in the middle of that situation and to give the mom some more days to make that decision."
Ford said this extension will give the mother more time to determine whether or not she wants to relinquish her rights over the child.
HB 1318 would extend that time period at least up to 30 days, as amended by the Senate. It establishes in the Mississippi Safe Haven Law the safety and anonymity of a parent choosing this option. It would also prevent any possibility of prosecution.
"To me that is the most important part of the bill, it is full anonymity. There is no having to report it. I don't want there to be anything to cause the mother to second guess if she can leave that baby safely," said Ford.
The bill allows that, in extenuating circumstances, a parent can request that an emergency medical services provider take custody of that child.
Once an emergency medical provider has custody of the baby they are required to try and obtain any information they can on the infant's background from the parent. There will be a provided form to complete, with one copy of which provided to the parent and another to the Department of Child Protective Services.  
The emergency medical provider would be able to, by law, protect that child by any means necessary once it is in their custody.
If the child is not relinquished at a hospital, the emergency services provider would be required to immediately transfer them.
After CPS takes custody of a child, within 48 hours, they are required to release a public notice in the general area of where the child was surrendered. The intent of the notice is to locate any possible family member who could obtain custodial rights of the child.  
State Rep. Ford indicated that the conference process between the Senate and House will further clarify the bill so that if and when it goes into law there are no issues.
Currently, Long Beach is the only place in Mississippi that has attempted to enact a baby drop off box. These boxes would be climate controlled, secure, and administer an immediate alarm to alert that a child has been dropped off. Long Beach has not opened the drop off site, as they are still working through legal hang ups with the city.
State Senator Angela Hill (R), who helped pass the original safe haven baby box bill, said these options for mothers create a safe environment where they do not have to be in fear of prosecution or retribution for relinquishing their parental rights.
Hill said that the recent solving of a cold case where a baby was left in a dumpster 30 years ago has spiked the interest of her constituents to have baby-box sites in their community.
"I've had numerous people from Picayune contact me about wanting to put a baby box at a local fire station," said Hill. "The interest is really sparked in my area with the solving of that cold case."
The case that has recently come to light centered around a baby found in a trash bag behind a pizza restaurant in Picayune. Officials believe the baby was three weeks premature and was smothered the same day it was born. After three decades, DNA evidence collected at the scene helped identify the parents and led to charges of first-degree murder.  
At the time of the child's death, the community came together to purchase a grave marker and provide a funeral and burial for the baby.
About the Author(s)
Sarah Ulmer
Sarah is a Mississippi native, born and raised in Madison. She is a graduate of Mississippi State University, where she studied Communications, with an emphasis in Broadcasting and Journalism. Sarah's experience spans multiple mediums, including extensive videography with both at home and overseas, broadcasting daily news, and hosting a live radio show. In 2017, Sarah became a member of the Capitol Press Corp in Mississippi and has faithfully covered the decisions being made by leaders on some of the most important issues facing our state. Email Sarah: sarah@magnoliatribune.com
More From This Author
Previous Story