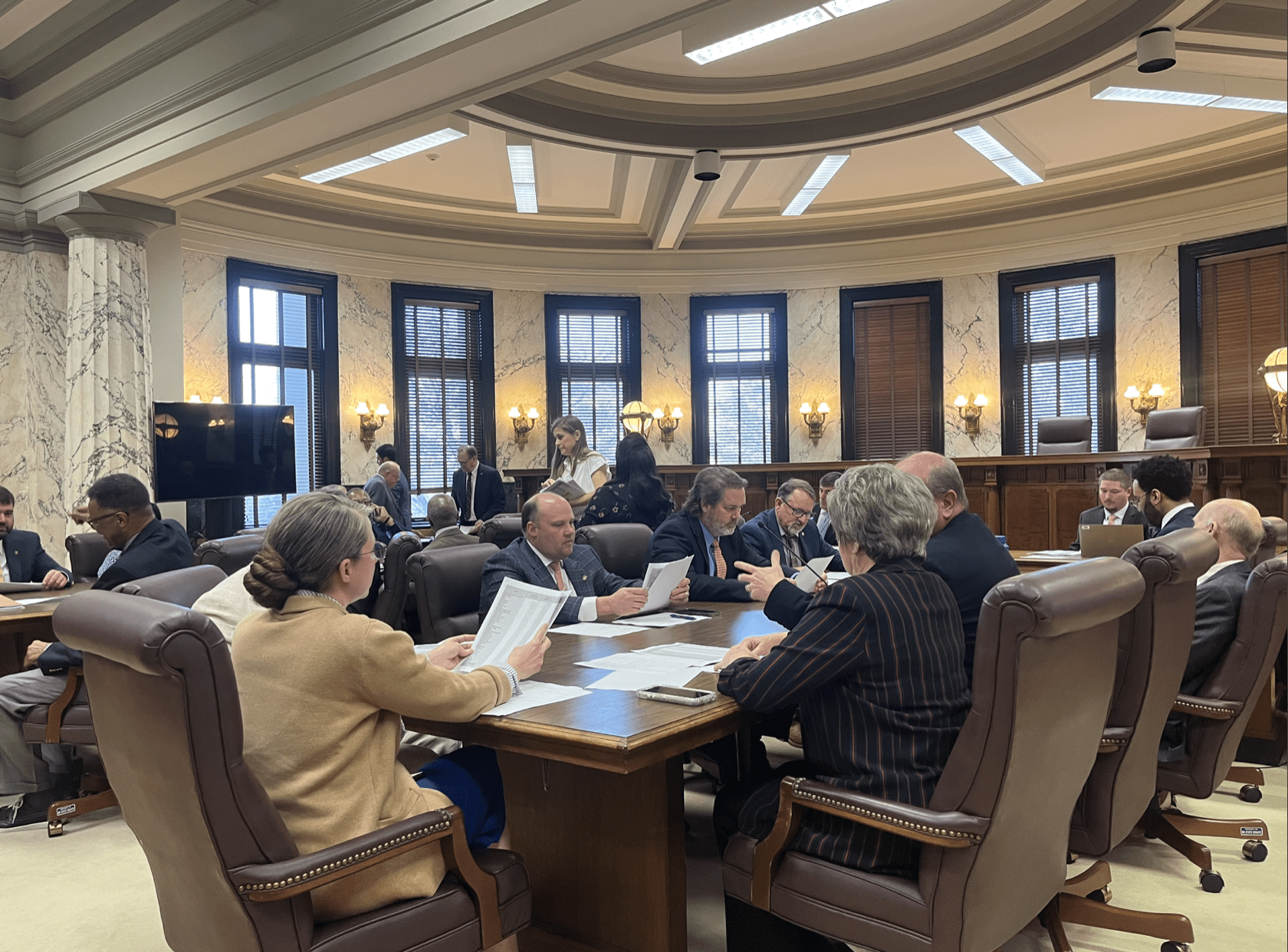 A change to the MAEP formula would increase both state and local funding requirements for education.
Senate leadership has unveiled a plan to change Mississippi's education funding formula. Under the proposal, state funding would increase by $181 million. Local contribution requirements would increase from 27 percent to 29.5 percent. Many districts are already funding above these levels.

The Senate plan also calls for a new way to calculate inflation in determining how much should be spent on every student, with a 20-year rolling average to be used.
The Senate's move comes in an election year and on the back of recent increases in state education funding, that included over $250 million in recurring expense for the largest teacher pay raise in Mississippi history last year.
An estimate of how the proposal would impact funding by school district is included below.
MAEP History
In 1997, the Mississippi Legislature passed the Mississippi Adequate Education Program (MAEP) which structures appropriations for the state's public schools each year.
The stated goal of the program was to provide adequate operation funding levels for each school district to meet the accountability scale of "successful" as established by the State Board of Education regardless of the school district's geographic location.
The formula, as designed, has proven difficult to maintain. Since 1997, MAEP was only fully funded during the phase in period, 2003 and again in 2007. The program has been the subject of some controversy and partisan fighting. Boiling points included a failed 2015 ballot measure that sought to remove from the Legislature authority to direct education spending and a failed attempt to rewrite the formula in 2018.
To fully fund the program this year it would require lawmakers to appropriate an additional $181 million to MAEP in order to fill that gap.
How to calculate the current MAEP formula:
(Average Daily Attendance + High Growth) x Base Student Cost + At-Risk Allocation – Local Contribution + Hold Harmless Guarantee = MAEP Formula
MAEP Formula Allocation + Add-On Programs = Total MAEP District Funding
27% of the Basic Program Cost or value of 28 mills equals the local contribution.
During a non-recalculation year:
40% of the Base Student Cost from Previous Year X Annual Rate of Inflation = Base student
Cost in Non-Recalculation year
Proposed MAEP formula with changes:
25% of Base Student Cost from the Previous Year X 20-Year Average Annual Rate of Inflation = Base Student Cost in Non-Recalculation Year
The local contribution would increase to 29.5% of the Basic Program Cost OR equal in value to 28 Mills
About the Formula and Changes
The proposal changes how inflation is calculated annually for purposes of determining the state's contribution to MAEP. Currently the formula applies a short-term inflation multiplier to 40 percent of the base student cost. Amid an inflation spike, this formulation makes it more difficult to fully fund the program.
Under the new proposal, a 20-year rolling average of inflation would be applied to a smaller percentage (25%) of the base student cost. This new inflation calculation would bring down the amount it takes to "fully fund" MAEP.
Using this new inflation calculation, the proposal then seeks to fully fund. The plan also calls for the minimum amount local districts contribute to education funding to increase from 27 percent to 29.5 percent.
"With conservative management, we have significantly cut taxes, trimmed state government, and paid off debt during this term. Mississippi is still in excellent financial shape. Now, we need to make sure our schools have the funds they need to provide our students with a world-class education," Lt. Governor Delbert Hosemann (R) said in a statement. "The most important resource we have in Mississippi is a child's brain."
In order to fund MAEP fully at the current formula rate, it would cost the state $261 million, with teacher pay raises included. The formula changes would put that amount closer to $181 million.
Based on the proposed 25% base student cost inflation model, that currently equates to 2.5 percent this year. The first change reflects the actual amount of a district budget which is subject to inflation, which administrators have reported is about 20 to 25 percent. The second change provides a rate of inflation which is more reflective of the economy over time and helps lawmakers better predict increases to fully fund from year to year.
Over the years, there have been suggestions to modify the formula to consider Average Daily Membership (ADM) instead of ADA.
If they were to make that adjustment this year, the formula would need an additional $90 million over what is already anticipated. This could be addressed in a recalculation year when the base student cost adjusts downward slightly.
Senate Education Chairman Senator Dennis DeBar (R) added that there are four districts that will lose money, when you factor in the teacher pay raise from last year. One of them is Laurel, at roughly $1 million. These districts were impacted because their ADA has declined significantly.
The solution is to use one time money to fund those four districts so that their teacher pay raises are covered. Next year, they will also go by actual ADA.
"It is really technical in nature. It's kind of like the Medicaid Tech bill," DeBar said. "This is just an update to account for the inflationary issues and the local contribution rates."
Senate Committee Action
During a joint Senate Education and Appropriations Committee meeting on Monday, State Senator DeBar presented the proposed changes to the MAEP formula.
In order to accomplish these changes procedurally, an Appropriations Committee meeting was called by Senator Briggs Hopson (R). He handed the floor over to Senator DeBar who outlined a proposal that would be made in the form of a strike all to HB 1369 on the Senate floor on before Wednesday to HB 1369, the formula proposal for MAEP.
The Appropriations committee took up HB 1613, which serves as the financial companion bill to MAEP. The bill was passed in committee.
"We have desired to fully fund MAEP for quite some time," said Senator Hopson. He explained that it hasn't been fully funded since his first year in office.
"When we started this term, we had a goal to conclude it by significantly raising teacher pay and fully funding MAEP. The technical amendments to the formula allow us to update its elements while leaving it intact," DeBar said. "We are very proud of the Senate's leadership, we are thankful for the input so far from members of the education community, and we look forward to working with the House to move legislation providing full funding to the Governor's desk."
You can view how the updated formula will impact school districts across Mississippi.
About the Author(s)
Anne Summerhays
Anne Summerhays is a recent graduate of Millsaps College where she majored in Political Science, with minors in Sociology and American Studies. In 2021, she joined Y'all Politics as a Capitol Correspondent. Prior to making that move, she interned for a congressional office in Washington, D.C. and a multi-state government relations and public affairs firm in Jackson, Mississippi. While at Millsaps, Summerhays received a Legislative Fellowship with the Women's Foundation of Mississippi where she worked with an active member of the Mississippi Legislature for the length of session. She has quickly established trust in the Capitol as a fair, honest, and hardworking young reporter. Her background in political science helps her cut through the noise to find and explain the truth. Email Anne: anne@magnoliatribune.com
Sarah Ulmer
Sarah is a Mississippi native, born and raised in Madison. She is a graduate of Mississippi State University, where she studied Communications, with an emphasis in Broadcasting and Journalism. Sarah's experience spans multiple mediums, including extensive videography with both at home and overseas, broadcasting daily news, and hosting a live radio show. In 2017, Sarah became a member of the Capitol Press Corp in Mississippi and has faithfully covered the decisions being made by leaders on some of the most important issues facing our state. Email Sarah: sarah@magnoliatribune.com
More From This Author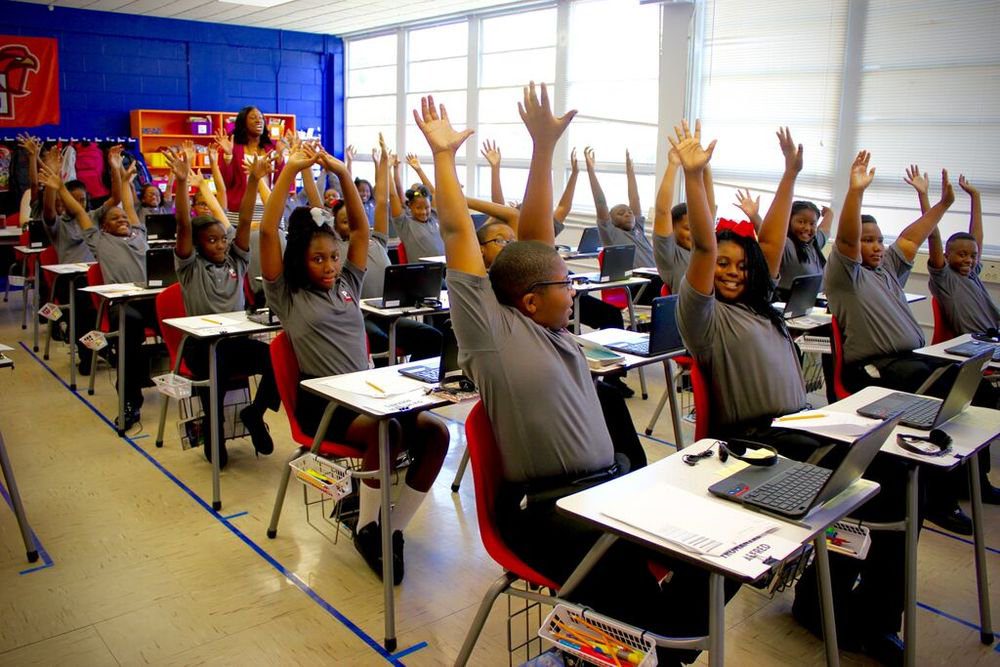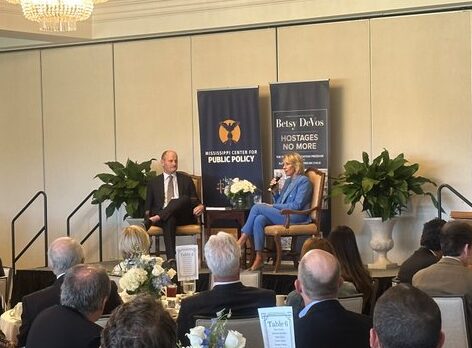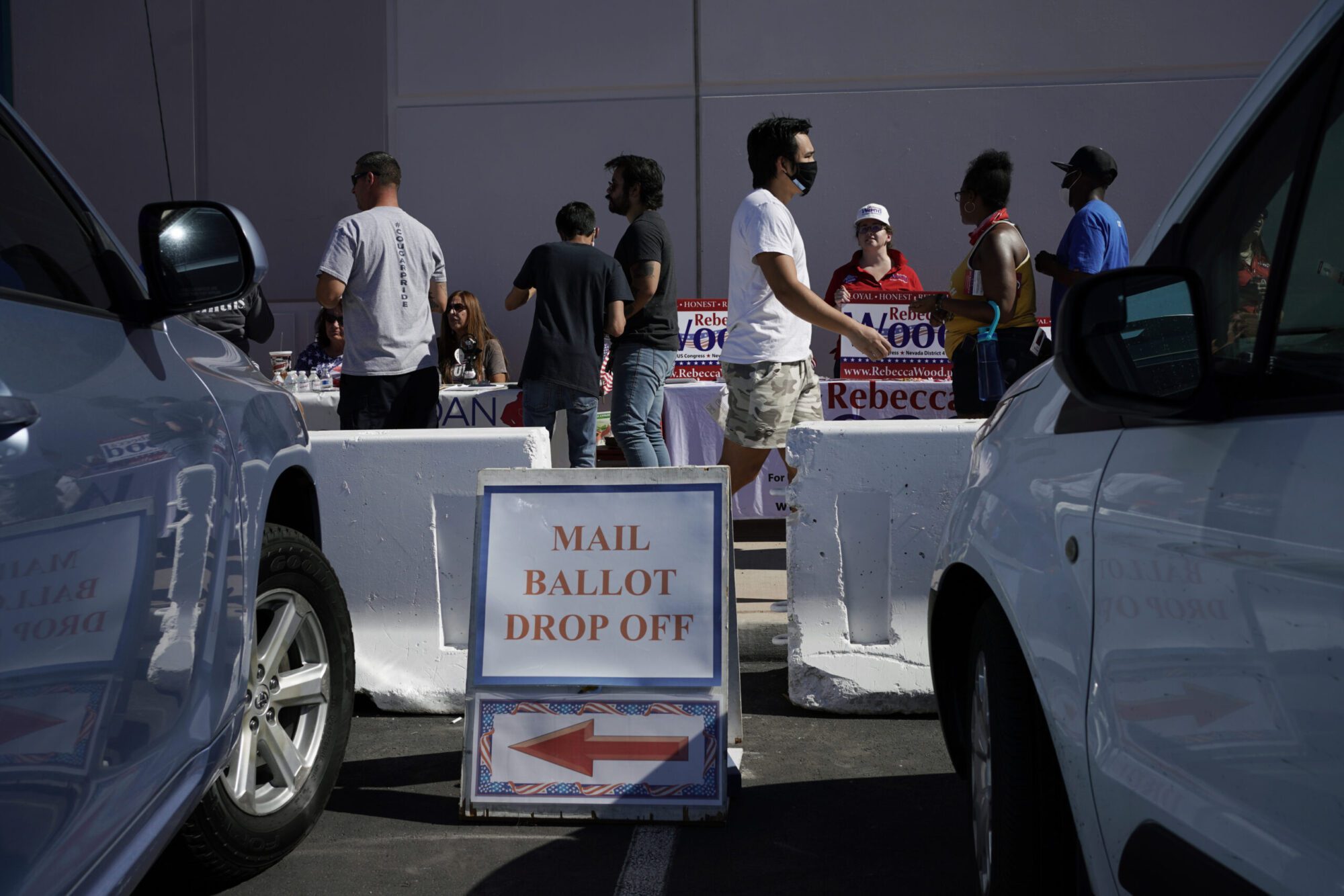 Next Story