New Orleans Saints players J.T. Gray (left) and Demario Davis (right) (Photo from Saints profiles)
New Orleans' Demario Davis and J.T. Gray leading on and off the field.
Although the New Orleans Saints have struggled the past few seasons in the National Football League (NFL), two players from Mississippi have stood out on the defensive side of the ball.  With Demario Davis and J.T. Gray being selected to the Pro-Bowl, the effort of these "locals" from across the Mississippi River shines.
Davis has been one of the stars for the New Orleans Saints.  The Inside Linebacker from Brandon, Mississippi will play his 11th year in the fall for the Saints after earning his first Pro-Bowl despite being named to the NFL All-Pro First team in 2019 and the second team from 2020-22, consecutively.  Davis was drafted in the third round by the New York Jets out of Arkansas State.
Even with having a perfect NFL frame for a linebacker at 6'2″, 250 pounds, Davis overcame a lot to be where he is now.  Previously being expelled from high school for stealing, not playing football until his junior year, and put into prison his freshman year at Arkansas State, the 2021 Bart Starr Award winner turned his life around right when he needed to.
After meeting with a Christian campus minister at Arkansas State, Davis began a new path of leadership on and off the field.
"I've been in that high school locker room," said Davis when giving a message to his alma mater during his return. "I know how they feel."
While he was drafted by the Jets in 2012, Davis put up solid numbers and in 2017 he finished with 135 tackles, 5 sacks and a fumble recovery. He considered New York his new home.  However, the Jets decided otherwise and both sides failed to reach a contract agreement.  When Davis became an unrestricted free agent, the Saints signed him to a three-year, $24 million contract in March 2018. It included $16 million guaranteed and a signing bonus of $9.20 million.
The linebacker's five years have been his best with the Saints finishing with over 100 tackles each year, 22.5 sacks, and two interceptions.
Another player from Mississippi is Pro-Bowl Special Teams Player and Safety, J.T. Gray.
While not often noticeable on the field, especially because most of his time is spent in a special teams role, Gray has emerged as one of the league's elite players.  
Signed by the Saints after the 2018 NFL Draft out of Mississippi State, Gray enjoyed a banner campaign in 2021 where he led the NFL with 19 special teams tackles in 16 games and added three defensive stops before being selected as a Pro Bowl starter and as the team's only first-team Associated Press All-Pro. 
Playing in 53 career games, Gray has career totals of 44 special teams stops, one blocked punt, three fumble recoveries, five defensive tackles and one pass deflection. 
While some fans and players consider special teams to not be a main part of the game, the specialist has made an impact in the third phase for the Saints.  Gray's tough effort and residual focus came from his high school career in the Delta at Clarksdale High and at Mississippi State University from 2014-17.
"Gray played as a true freshman for us and accelerated that way as a linebacker," said former Mississippi State University Head Football Coach Dan Mullen at a conference. "He has a great attitude, a hardworking guy."
Subsequently, both players have gone farther than anyone expected with Davis being the captain of the defense and Gray chosen as the leader of the special teams by their teammates.  Each player hosts or is part of a youth camp that continues to give back to the communities where they are from in the Magnolia State.  
These players' actions show the reason why the New Orleans Saints have been connected to Mississippi for so long.  Similar to legendary Saints Quarterback Archie Manning from Drew, Davis and Gray's talent, leadership quality, and community service provides the reason more organizations should look to Mississippi for people to be representatives on and off the field.
About the Author(s)
Hunter Dawkins
Hunter Dawkins has been the Publisher/Owner of The Gazebo Gazette since 2017. Prior to operating the Gazebo Gazette, Dawkins was a teacher and coach in Mississippi and Louisiana. He also previously worked for the Mississippi Attorney General's Office as a Public Relations Assistant and was a staffer on Capitol Hill. Learn more about the Gazebo Gazette by visiting ww.thegazebogazette.com.
More From This Author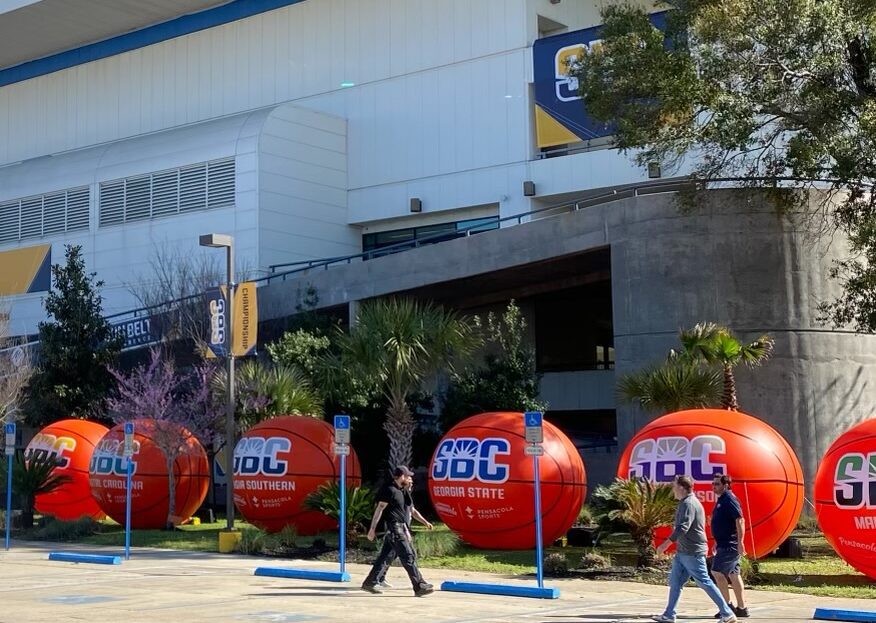 Previous Story
Next Story