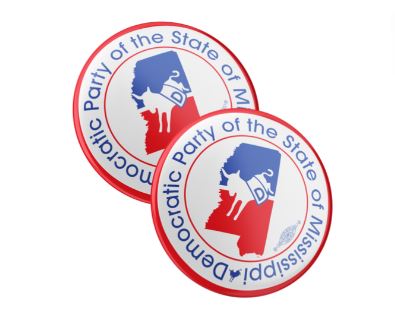 The state's liberal party has been largely silent in recent months along with its chairman.
Other than an occasional retweet of an official in D.C. like President Joe Biden or Congressman Bennie Thompson, the Mississippi Democratic Party has largely been silent in recent months.
In fact, the last time state Democratic Party Chairman Tyree Irving took to social media was October 2021.
However, that changed on Thursday when the party released a statement from Vice Chair Jodie Brown urging support of their Congressional candidates in the November General Elections in response to the U.S. Supreme Court's overturning of Roe v. Wade.
"In the wake of the latest decisions by the Supreme Court, many of us are left asking what can be done to protect our most basic rights," Brown is quoted as saying.  "We now must look to our legislative branch to protect the rights we cherish.  It is critical now more than ever that we elect Democrats to Congress in November."
Brown urged voters to support the four Democrats running in four Congressional Districts in Mississippi. Those are:
MS01: Dianne Black
MS02: Bennie Thompson, incumbent
MS03: Shuwaski Young
MS04: Johnny DuPree
"November's election is critical not just for our state, but for people across our nation who value democratic principles," Brown said.
The state Democratic Party official pointed the public to see their new party website and included a link to another website, Defend Choice.
Interestingly, that site for Defend Choice website states:
Extreme Republicans are threatening abortion access, and electing and reelecting Democrats in November will determine if women can make their own health care decisions.
With Republicans in power, they could impose cruel new laws that would punish women seeking abortions and doctors who provide them.
We have to fight back. Find out how you can get involved in your community to protect abortion rights by helping elect Democrats in 2022. In this action center, we share resources and places to direct your attention to help take action and speak out.
However, the Defend Choice does not even list Mississippi among the states to learn more about their efforts.
This could be because the site is paid for by the Democratic National Committee the Democratic Congressional Campaign Committee, and the Democratic Senatorial Campaign Committee, all of which traditionally do not play a major role in Mississippi elections given the bright red conservative nature of the state's voters.
Both Mississippi Democratic Party Vice Chair Brown and the Defend Choice site call for supporters to donate and engage in their cause.
About the Author(s)
Frank Corder
Frank Corder is a native of Pascagoula. For nearly two decades, he has reported and offered analysis on government, public policy, business and matters of faith. Frank's interviews, articles, and columns have been shared throughout Mississippi as well as in national publications such as the Daily Caller. He is a frequent guest on radio and television, providing insight and commentary on the inner workings of the Magnolia State. Frank has served his community in both elected and appointed public office, hosted his own local radio and television programs, and managed private businesses all while being an engaged husband and father. Email Frank: frank@magnoliatribune.com
More From This Author