The PEER Committee recently released a review on the Mississippi Department of CPS and their exemption from the State Personnel Board oversight. 
In 2017 the Mississippi Legislature established MDCPS and granted the department a temporary three-year exemption from the oversight of the State Personnel Board (MSPB). That was then extended for FY2020 but not FY2021.
In the past, state agencies have expressed concern that MSPB's control limits their ability to dismiss employees who are not meeting exceptions. in 1988, agencies began to be removed from their control per the legislature.
The reports major findings include: 
The Mississippi State Personnel Board (MSPB) is charged by state law with the creation and maintenance of Mississippi's compensation plan, currently known as the Colonel Guy Groff Variable Compensation Plan (VCP), a set of policies and procedures created by MSPB to ensure that compensation of state service employees is done in accordance with state and federal laws.
In FY 2017, the Mississippi Department of Child Protection Services (MDCPS) was created by the Legislature and was provided a temporary, three-year exemption from the oversight of MSPB. The Legislature did not extend the exemption for FY 2021, thereby placing MDCPS under the oversight of MSPB effective July 1, 2020.
Even with the additional flexibility of the exemption in place from FY 2017 through FY 2020, MDCPS struggled to fill its PINs; 29% of MDCPS's 1,954 PINs were unfilled at the end of the exemption period on June 30, 2020. Since moving under MSPB oversight in FY 2021, the high number of unfilled PINs at MDCPS continues to be an issue; 27% of MDCPS's PINs were unfilled as of March 31, 2022.
During its exemption period, MDCPS granted $6.3 million in salary increases to 1,388 employees, primarily for realignments and intra-agencies promotions. After moving under MSPB oversight in FY 2021, MDCPS granted $6.6 million in salary increases to 937 employees, primarily for reclassifications within new career ladders that foster upward movement for caseworkers and support staff.
MDCPS averaged more separations and terminations during its exemption period than under MSPB oversight.
The Legislature should consider requiring agencies to create a written plan describing the justification for the exemption and the actions they plan to implement if granted an exemption. This plan would provide more complete information by which legislative committee members could make informed decisions regarding exemptions and provide for greater accountability for results.
For agencies granted exemptions from hiring and promoting staff with minimum qualifications, the Legislature should consider requiring these agencies to report information related to the impact of such hiring decisions.
You can read the full report here: 
PEER report MDCPS by yallpolitics on Scribd
About the Author(s)
Sarah Ulmer
Sarah is a Mississippi native, born and raised in Madison. She is a graduate of Mississippi State University, where she studied Communications, with an emphasis in Broadcasting and Journalism. Sarah's experience spans multiple mediums, including extensive videography with both at home and overseas, broadcasting daily news, and hosting a live radio show. In 2017, Sarah became a member of the Capitol Press Corp in Mississippi and has faithfully covered the decisions being made by leaders on some of the most important issues facing our state. Email Sarah: sarah@magnoliatribune.com
More From This Author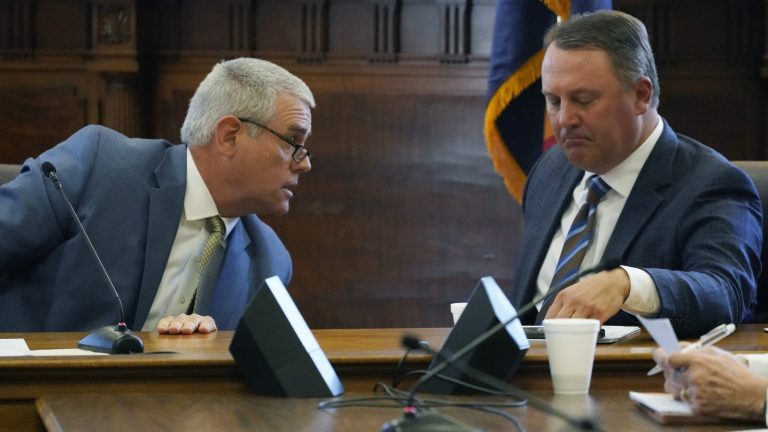 Previous Story