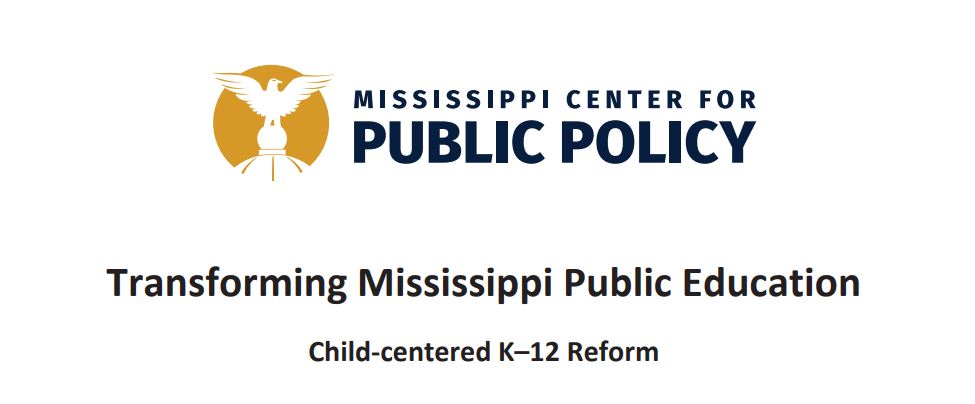 While the state has been significant gains in recent years, there is more to be done to create opportunities for positive education outcomes in Mississippi.
On Thursday, the Mississippi Center for Public Policy (MCPP) released a report titled, Transforming Mississippi Public Education, which analyzes the state's K-12 Public Education System. MCPP found that structural and academic standards among K-12 public schools in the state are poor.
The report notes that underfunding is not the problem when it comes to 'poor' education outcomes. This is often due to a systemic failure to effectively spend money and judiciously fund academic programs that elevate standards.
"Today's report shows what we need to do to address Mississippi's historic education underperformance," said Douglas Carswell, President & CEO of the Mississippi Center for Public Policy. "The great news is that right now there are a number of bills in the state legislature that would give us the three key reforms we need to transform Mississippi education."
The MCPP says that the COVID-19 pandemic has heightened awareness of the lack of transformative, systemic reforms. The group believes now is the time to take up that mantle.
In the Superintendent's Annual 2020-21 Report, Dr. Carey Wright, State Superintendent of Education, noted the many academic gains Mississippi students, schools and teachers achieved before the pandemic.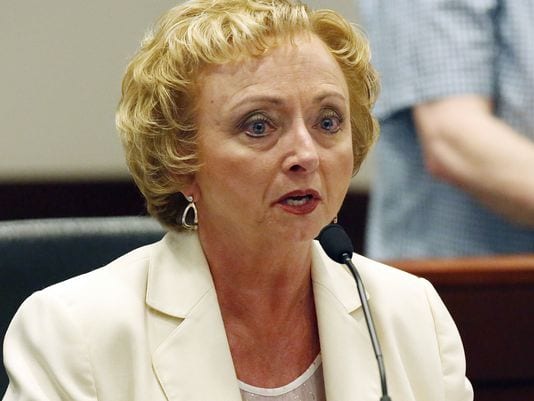 "Reaching No. 1 in the nation for gains on the National Assessment of Educational Progress (NAEP), achieving significant, annual gains on statewide English Language Arts (ELA) and mathematics assessments in every grade, and earning Quality Counts' No. 2 ranking in the nation for improvement in education – for three consecutive years," Dr. Wright said in the Superintendent's Annual Report 2020-21. "Our momentum continued during the pandemic with our graduation rate reaching an all-time high of 87.7% – higher than the national average."
Dr. Wright added that during the 2020-2021 school year, most Mississippi students had access to in-person learning. Through the Mississippi Connects initiative, computer devices, enhanced internet connectivity and support to students statewide were provided to help students and schools through the pandemic.
The 2020-21 Superintendent's Report showed that though statewide proficiency levels dropped as they did in other states, student achievement in Mississippi did not fall in every grade, subject and school. When assessments resumed in 2021, student proficiency decreased in English Language Arts (ELA) and mathematics.
The Mississippi Center for Public Policy provided several policy recommendations to serve as solutions to the key issues they noted in their report, including capping administrative costs, allowing Mississippi families to be given a right to choose a school for their child, and increasing student access to charter schools via multiple authorizers, among others.
"HB 874, the Mississippi Scholarship Act, would ensure that every parent had a choice to get the best for their child. HB 1349 and SB 2177 would achieve open enrollment. There are also two bills in the Senate that would begin to cap administration costs, and I am excited to see HB 1194, which would establish multiple authorizer boards to ensure that we get more Charter Schools across the state," Carswell, the MCPP President and CEO, said.
In his State of the State address earlier this week, Governor Tate Reeves highlighted the successes Mississippi has had in education as of late.
"Overall, our graduation rate is now at an all-time high at 87.7 percent. That's, by the way, better than the national average. And while the graduation rate is at an all-time high, the dropout rate is at an all-time low of just 8.8 percent," Reeves said. "Our passing rate on Advanced Placement exams is also at an all-time high. The number of students who completed career and technical courses has shot up by 36 percent since 2015."
But the Governor agrees that there is more to be done.
"For decades we were at the bottom, but now we are not. It takes time to go from last to first. But Mississippi kids are on the move, and it is revitalizing our state's future," Reeves said, adding, "When we set aside our differences, and focus on what matters most, there is no limit to what Mississippians can achieve. That is why I am asking the legislature to keep it up, and to invest in math coaches, just as we did for reading, to ensure that we continue to see improved results."
You can read the full report from the Mississippi Center for Public Policy here.
About the Author(s)
Anne Summerhays
Anne Summerhays is a recent graduate of Millsaps College where she majored in Political Science, with minors in Sociology and American Studies. In 2021, she joined Y'all Politics as a Capitol Correspondent. Prior to making that move, she interned for a congressional office in Washington, D.C. and a multi-state government relations and public affairs firm in Jackson, Mississippi. While at Millsaps, Summerhays received a Legislative Fellowship with the Women's Foundation of Mississippi where she worked with an active member of the Mississippi Legislature for the length of session. She has quickly established trust in the Capitol as a fair, honest, and hardworking young reporter. Her background in political science helps her cut through the noise to find and explain the truth. Email Anne: anne@magnoliatribune.com
More From This Author
Next Story