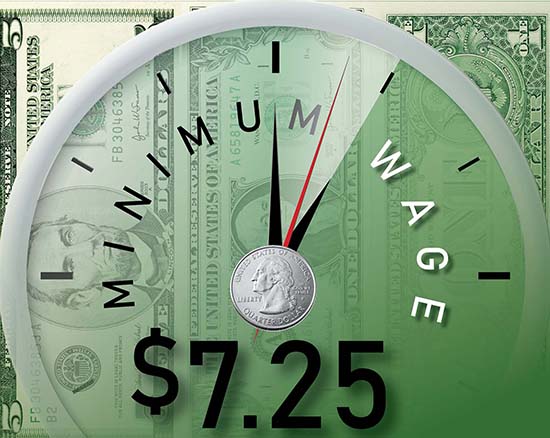 What is the job market in Mississippi and who are the minimum wage workers?
On Monday, Governor Tate Reeves announced that Mississippi would cease its participation in receiving the federal unemployment supplemental benefits on June 12. Unemployed persons are currently receiving up to $235 per week with an additional $300 from the federal government through Pandemic Unemployment Assistance.
The Governor said the move comes as businesses are struggling to find workers while competing with the federal government's additional monies.
"After many conversations over the last several weeks with Mississippi small business owners and their employees, it has become clear that the Pandemic Unemployment Assistance (PUA) and other like programs passed by the Congress may have been necessary in May of last year but are no longer so in May of this year," Governor Reeves stated. "I have also directed MDES to prioritize pre-pandemic enforcement of all eligibility requirements for any individual to receive unemployment benefits under state law."
The Mississippi Department of Employment Security says the move will effect 70,000 people. Ending the federal assistance and returning to pre-pandemic requirements will leave approximately 15,000 Mississippians on state unemployment benefit rolls.
Is requiring able workers to work 'asinine'?
Like clockwork, this announcement by Governor Reeves has reignited the debate over raising the minimum wage, a primary objective for the state's Democrats. Their national counterparts are making similar arguments in Congress.
Mississippi Democratic Party Chairman Tyree Irving issued a statement on Tuesday calling Reeves' actions "cold and heartless," and pushing for a $15 minimum wage as an "incentive" for people to return to work.
"Mississippi boasts one of the highest poverty rates in the United States. The decision to forgo federal dollars that would assist struggling Mississippians, at no additional cost to the State, is cold and heartless," Chairman Irving said in a statement. "Raising the minimum wage to a living wage or to $15.00 per hour may also be an incentive to boost the number of people seeking employment."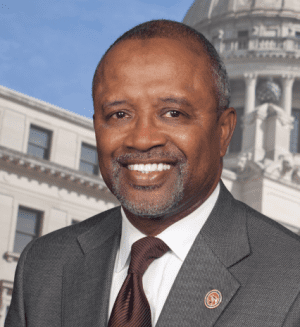 House Minority Leader State Rep. Robert Johnson chimed in on behalf of the Mississippi House Democratic Caucus calling on a minimum wage increase before ending the pandemic unemployment assistance.
"Let's raise the minimum wage first, before ending the pandemic unemployment stipend," Rep. Johnson shared via Twitter, adding, "If it was increased to $9 or $10/hr in Mississippi, it would help low-wage workers and boost the economy."
Moss Point Democrat State Representative Jeramey Anderson shared his leader's sentiment, tweeting that asking people to go back to work for low wages is "asinine."
"Unemployment benefits are not the problem—our failure to address low wages in our state is the real issue," Rep. Anderson wrote. "To ask people to go back to work for low wages instead of receiving a 'living wage' is asinine."
Mississippi is one of five states that does not have a minimum wage separate from the Fair Labor Standards Act. The other four states that do not have minimum wage laws are Alabama, Louisiana, South Carolina, and Tennessee.
What is the job market in Mississippi?
According to the Mississippi Department of Employment Security, the state's current unemployment rate sits around 6.3% at the end of March 2021. That is following a pandemic high of 15.4% in April 2020.
MDES estimates that Mississippi has civilian labor force of 1.26 million people. Of that total, just under 80,000 are unemployed, making up that 6.3% rate.
As of the printing of this article, the Mississippi Works Dashboard is showing 53,941 available jobs in Mississippi ranging from unskilled, no experience necessary to advanced degreed occupations.
In its May 2020 reporting, the Bureau of Labor Statistics estimates that roughly 652,000, or 52% of workers in Mississippi are considered hourly employees.  Of those, 18,000 workers are reportedly being paid at or below the $7.25 per hour minimum wage (many of those comprised of food service workers who receive tips as additional compensation).
That means 1.4% of the state's total workforce and 2.8% of the state's hourly workers are being paid at or below minimum wage.
Who are the minimum wage workers?
The Bureau of Labor Statistics reports that minimum wage workers tend to be young.
"Although workers under age 25 represented just under one-fifth of hourly paid workers, they made up 48 percent of those paid the federal minimum wage or less. Among employed teenagers (ages 16 to 19) paid by the hour, about 5 percent earned the minimum wage or less, compared with 1 percent of workers age 25 and older," BLS reports.
As for minimum wage workers' educational attainment, BLS states that among hourly paid workers age 16 and older, about 2 percent of those without a high school diploma, high school graduates (no college), and those with some college or an associate degree earned the federal minimum wage or less, compared with 1 percent of those with a bachelor's degree and higher.
BLS reports that service occupations had the highest percentage of hourly paid workers earning at or below the federal minimum wage, at about 5 percent.
"Seven out of ten workers earning the minimum wage or less in 2020 were employed in service occupations, mostly in food preparation and serving related jobs," BLS states. "As has historically been the case, the industry with the highest percentage of workers earning hourly wages at or below the federal minimum wage in 2020 was leisure and hospitality (about 8 percent). Three-fifths of all workers paid at or below the federal minimum wage were employed in this industry, almost entirely in restaurants, bars, and other food services. For many of these workers, tips may supplement the hourly wages received."
When was the last time minimum wage was raised?
The chart here shows the history of the federal minimum wage dating back to 1979, according to BLS.
The last time it was raised was over a three year period from 2007 to 2009, where it went from $5.15 per hour to $7.25 per hour.
Never has the federal minimum wage been raised by more than 70 cents at one time, meaning the calls to raise the minimum wage to $9, $10 or $15 per hour would be unprecedented, further exacerbating an already struggling economy attempting to heal from the effects of pandemic closures (which mostly adversely impacted the service industry) and the Biden Administration's policy changes that have had negative impacts on national oil and gas production, among other goods and services.
Is there an appetite to raise the minimum in the Mississippi Legislature?
While Democrats are calling for an increase in the minimum wage, conservatives in the Legislature in Mississippi do not appear to be entertaining the notion.
During the 2021 session, multiple bills were filed to raise the minimum wage. In the Mississippi House of Representatives, one bill by State Rep. Bryant Clark would have raised it to $8.25 while another by State Rep. Zakiya Summers would have pushed it to $15 by the year 2026. State Rep. Carl Mickens' bill would have seen the minimum wage raised to $10 and State Rep. Debra Gibbs proposed increasing it to $12.
Over in the Mississippi Senate, Senator Derrick Simmons filed a bill to increase the minimum wage to $15 by the year 2024 while Senator Robert Jackson offered a phase in to $10 by the same year.
None of these bills received serious consideration in either chamber.
What are conservatives saying about raising the minimum wage?
Republican lawmakers have been inundated with calls from small business owners, mostly in the service industry, who say they are having trouble filling positions and keeping their doors open given the lack of workers. Speaker Philip Gunn said as much in a letter supporting Governor Reeves' ending of the federal unemployment pandemic assistance.
In a recent op-ed for Y'all Politics, Mississippi Commissioner of Agriculture and Commerce Andy Gipson wrote that employers are faced with a seemingly insurmountable problem:  the lack of a once existing robust workforce that is willing to return to work.
"People are choosing to stay home because the federal government adopted stimulus and unemployment policies making it more profitable for some people NOT to work for a lengthy period of time," Gipson said. "Many people ask the question: 'Why work when the government will pay me to stay home?' And so, jobs are not being filled."
Russ Latino, President of Empower Mississippi, agrees with assessment. He says if you talk to any small business owner you will hear not only of the damage done by lockdowns, but of the difficulty of luring employees off the sideline to work.
"They simply can't compete with Uncle Sam right now," Latino said. "The U.S. economy has floated on a sea of printed money through perilous terrain."
Latino said money not to work yields less work, and less work means less of the products and services people need to survive. It is a recipe for tremendous inflation.
"Simply raising the minimum wage won't solve the problem. Employers will either be forced to pay employee's more than the market can reasonably bear and jack up prices to their customers or they will be forced to operate with reduced staff and produce less," Latino said. "Either way it will compound the negative effects of inflation on the economy. The people you intend to help with higher minimum wages will see all the benefit of those higher wages eaten away by higher prices on basic good."
There is also considerable evidence that artificially high minimum wages prevent entry-level workers from finding jobs and developing skills they need to succeed long-term, Latino pointed out.
"The best way to sustainably and beneficially raise wages is to get our economy back on track and unemployment levels low," Latino continued. "The best way to do that is by removing policy disincentives to work."
Given that conservatives maintain a supermajority in both chambers of the Mississippi Legislature and Republican Governor Reeves holds the power of the veto pen, unless Congress acts and mandates an increase, Mississippi is unlikely to raise its minimum wage any time soon.
About the Author(s)
Frank Corder
Frank Corder is a native of Pascagoula. For nearly two decades, he has reported and offered analysis on government, public policy, business and matters of faith. Frank's interviews, articles, and columns have been shared throughout Mississippi as well as in national publications such as the Daily Caller. He is a frequent guest on radio and television, providing insight and commentary on the inner workings of the Magnolia State. Frank has served his community in both elected and appointed public office, hosted his own local radio and television programs, and managed private businesses all while being an engaged husband and father.
More From This Author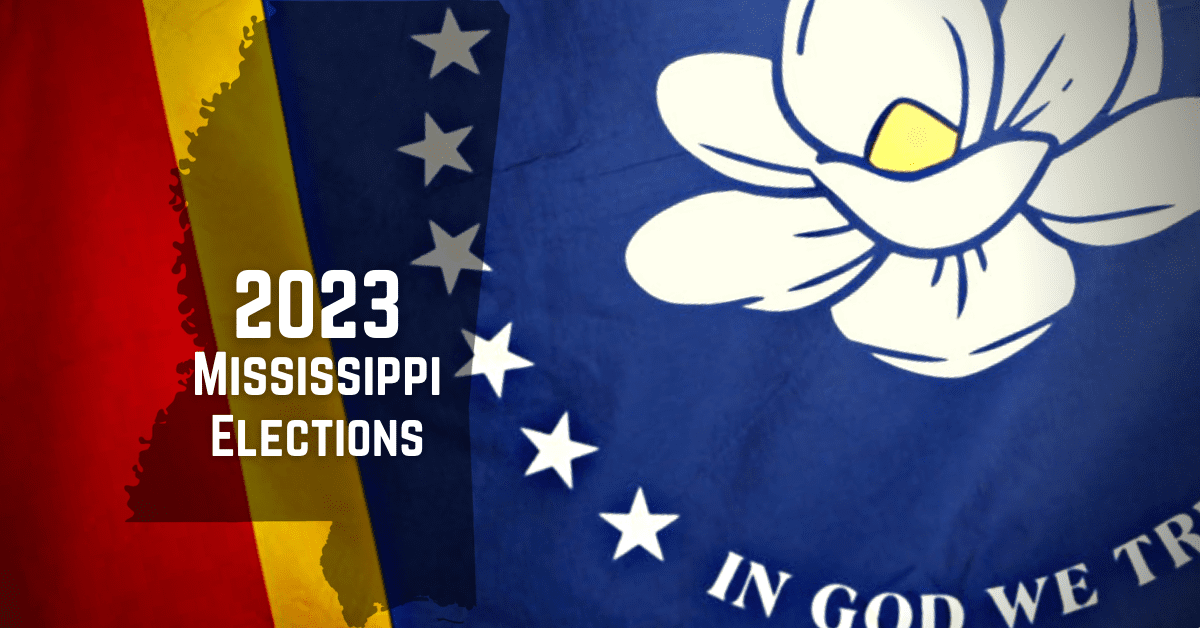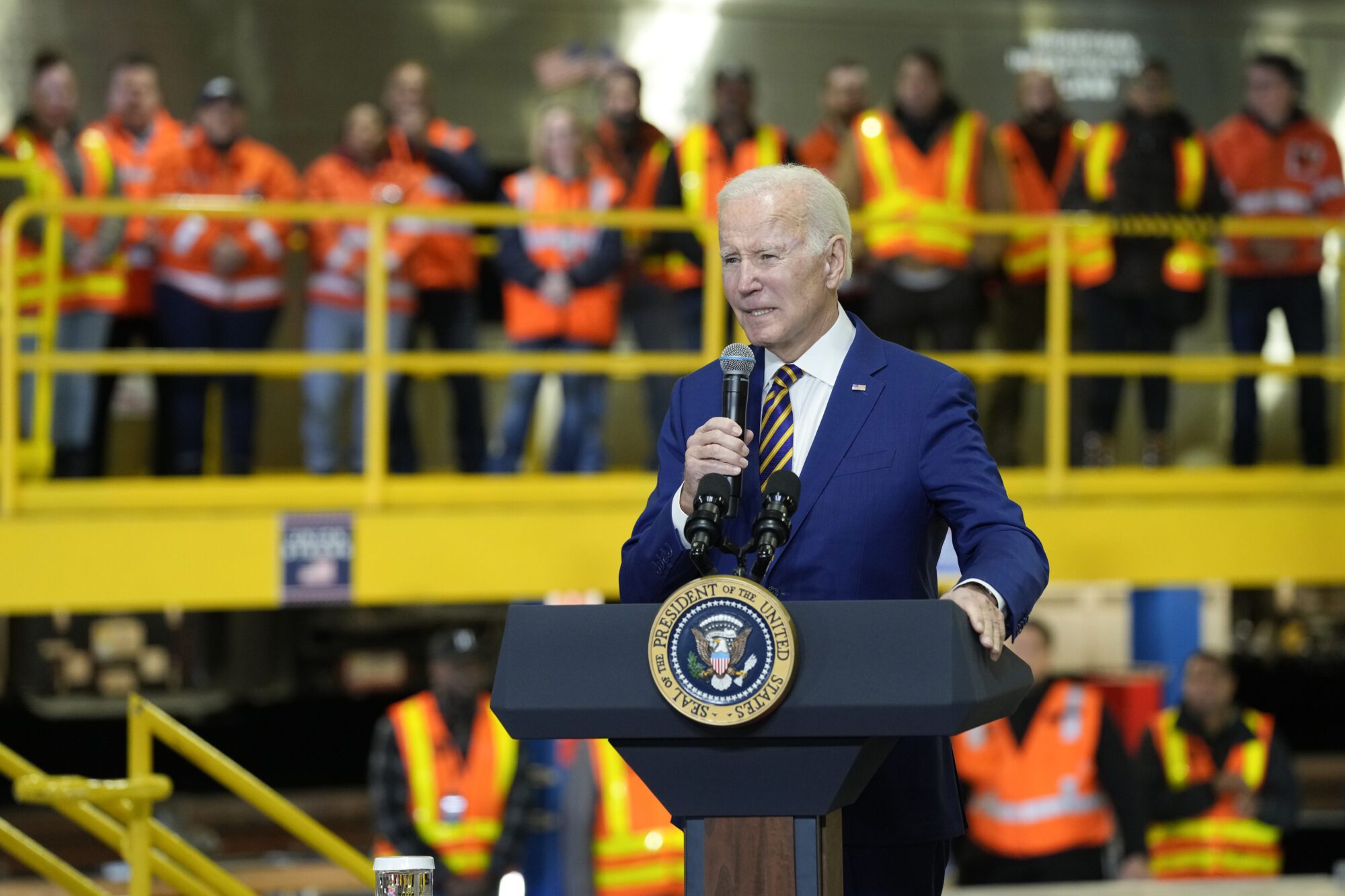 Previous Story