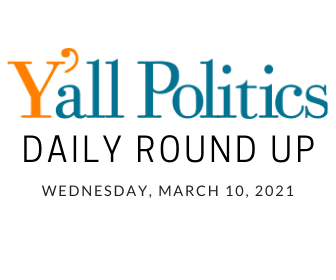 Total revenue collections for the month of February FY 2021 are $54,030,393 or 18.24% above the sine die revenue estimate. Fiscal YTD revenue collections through February 2021 are $500,313,736 or 14.65% above the sine die estimate.
Fiscal YTD total revenue collections through February 2021 are $338,455,607 or 9.46% above the prior year's collections. The FY 2021 Sine Die Revenue Estimate is $5,690,700,000.
The Executive Director of the Mississippi Department of Transportation (MDOT) is retiring March 31st.
Melinda McGrath began her career with MDOT in 1985 after graduating from Mississippi State University with a bachelor's degree in civil engineering. Prior to her appointment as Executive Director in January 2012 she served in many roles, including project engineer in both the northern and southern districts, and district area engineer over six coastal counties. In 2003, she was named Assistant Chief-Engineer-Field Operations. She was promoted to the position of Deputy Executive Director/Chief Engineer in August 2008.
Southern District Transportation Commissioner Tom King confirmed the announcement to Y'all Politics on Tuesday, saying Jeff Altman, who is currently on staff at MDOT, will serve as the interim executive director until a permanent replacement is named.
MSDH daily COVID-19 reporting
Today MSDH is reporting 357 more cases of COVID-19 in Mississippi, 26 deaths, and 56 ongoing outbreaks in long-term care facilities. The total of #covid19 cases for the year is now 298,008, with 6,834 deaths. Case details and prevention guidance at https://t.co/YCv9xPyJDk pic.twitter.com/wytRN1h7Gq

— MS Dept of Health (@msdh) March 9, 2021
The
NFIB Small Business Optimism Index
rose to 95.8 in February, a slight bump from January but still below the 47-year average reading of 98. The NFIB Uncertainty Index decreased five points to 75.
"Small business owners worked hard in February to overcome unexpected weather conditions along with the ongoing COVID-19 pandemic," said NFIB Chief Economist Bill Dunkelberg. "Capital spending has been strong, but not on Main Street. The economic recovery remains uneven for small businesses, especially those still managing state and local regulations and restrictions. Congress and the Biden administration must keep small businesses a priority as they plan future policy legislation."
State-specific data is unavailable, but NFIB State Director Dawn Starns McVea said, "It's been an incredibly difficult year for small businesses, and most owners surveyed by the NFIB Research Center in January doubted the economy will fully recover until 2022, at the earliest, but they're hopeful the worst is behind us."
Hosemann to speak on MEC Scrambler
Register Today for MEC's Virtual Legislative Scrambler with Lt. Governor @DelbertHosemann on March 10!

Click Here to Register – https://t.co/KNOtQL6Zac pic.twitter.com/wdysKfOC0y

— MS Economic Council (@MECStateChamber) March 8, 2021
The Mississippi Legislature has passed a bill that would make it easier for citizens to purchase pseudoephedrine in the state, easing a 2010 law that made the popular cold drug by prescription only out of a want to stem the tide of meth.
SB 2119 passed the Mississippi Senate by a vote of 42-4. It then passed the House 117-3. The bill states:
It is lawful for a pharmacy registered under Section 73-21-105 to sell or distribute to a person, without a prescription, products containing not more than three and six tenths (3.6) grams per day and not more than seven and two tenths (7.2) grams per thirty-day period of pseudoephedrine or ephedrine, and it is lawful for a person to purchase products containing those ingredients from a registered pharmacy without a prescription.
Pharmacies will track the amount of the drug purchased by an individual, which will require them to use certain software to maintain adequate records.
A bill offered by the Mississippi Senate and passed along party lines has been voted down on the House floor.
SB 2727 would have changed the way the Mississippi Department of Archives and History's nine-member board is composed. The new language would have required that the board present all proposed members to the Governor and Lt. Governor who would alternate in appointing authority to fill vacancies…
…In the end, no working together between the two chambers will be needed, as the House was not persuaded to support the legislation. The bill failed by a vote of 19-103.
U.S. Sens. Roger Wicker, R-Miss., ranking member of the Senate Committee on Commerce, Science, and Transportation, and John Thune, R-S.D., ranking member of the Subcommittee on Communications, Media, and Broadband, along with U.S. Reps. Cathy McMorris Rodgers, R-Wash., ranking member of the House Committee on Energy and Commerce, and Robert Latta, R-Ohio, ranking member of the Subcommittee on Communications and Technology, today sent a letter to Federal Communications Commission (FCC) Acting Chairwoman Jessica Rosenworcel inquiring about the agency's status on completing its mapping process to ensure accurate broadband data collection.
The group led by Senator Wicker is urging the Federal Communications Commission to produce accurate broadband maps quickly.
U.S. Senator Cindy Hyde-Smith (R-Miss.) today joined U.S. Senator Marco Rubio (R-Fla.) to reintroduce legislation to make Daylight Saving Time (DST) permanent across the United States.
DST begins this Sunday, March 14, and lasts until Sunday, November 7. The Sunshine Protection Act of 2021 would simply negate the need for Americans to change their clocks twice a year. Many studies have shown that making DST permanent could benefit the economy and the country.
"The public safety improvements, economic benefits, and the wellbeing of the American people are all excellent and credible reasons to embrace year-long Daylight Saving Time," Hyde-Smith said.
U.S. Senator Roger Wicker, R-Miss., today questioned Admiral Philip S. Davidson, Commander of the United States Indo-Pacific Command (INDOPACOM), during the Senate Armed Services Committee hearing on INDOPACOM in review of the Defense Authorization Request for Fiscal Year 2022.
In his line of questioning, Wicker referenced a report predicting that by 2025 China would outmatch the U.S. in aircraft carriers and amphibious assault ships three to one and in modern multi-warfare combatant ships nine to one.
"If we don't make changes in our posture forward, it will demonstrate the Chinese have greater capacity than us," Davidson responded.
As it continues to build on historic achievements like assisting Mike Adams in winning a previously Democrat-held seat in Kentucky in 2019 and helping Kim Wyman become the only west coast Republican to win statewide in 2020, the Republican Secretaries of State Committee (RSSC), a caucus of the Republican State Leadership Committee (RSLC), today announced its executive committee for 2021. The news comes as members of the RSSC have been working hand in hand with Republican legislative leaders from states across the country to share and discuss voter-centric current laws and future reforms that make it easier to vote and harder to cheat through the recently formed RSLC Committee on Election Integrity.
Attorney General Lynn Fitch reached a settlement with Centurion Filing Services, LLC, which conducts business as MS Certificate Service.
"It's hard enough to start a business without someone misleading you, especially in a pandemic," said Attorney General Lynn Fitch. "I stand by my commitment to protect Mississippi consumers from unfair and deceptive business practices that seek to scam them out of their hard-earned money."
The consent judgment resolves allegations that Centurion Filing Services, LLC violated the Mississippi Consumer Protection Act.
There is a legislative process that allows individuals to request their voting rights be restored. Those are considered on a case-by-case basis. But it's complicated. So, Mississippi Votes has put the application up on their site.
"This process is a mystery," said Mississippi Votes Advocacy and Outreach Coordinator Jarrius Adams. "Most people, including elected officials and staffers at the Capitol are unsure of the process. If more people knew this was an option, there is no doubt that applications would soar."
While they continue to push for change at the state level, advocates say there's another possible resolution pending in Congress.
"HR 1 does include a provision that eliminates the disqualification of returning citizens with felony convictions from being disqualified from the voting process," explained One Voice Mississippi Executive Director Nsombi Lambright-Haynes. "So, if HR 1 passes the Senate, we can put this issue to rest."
More From This Author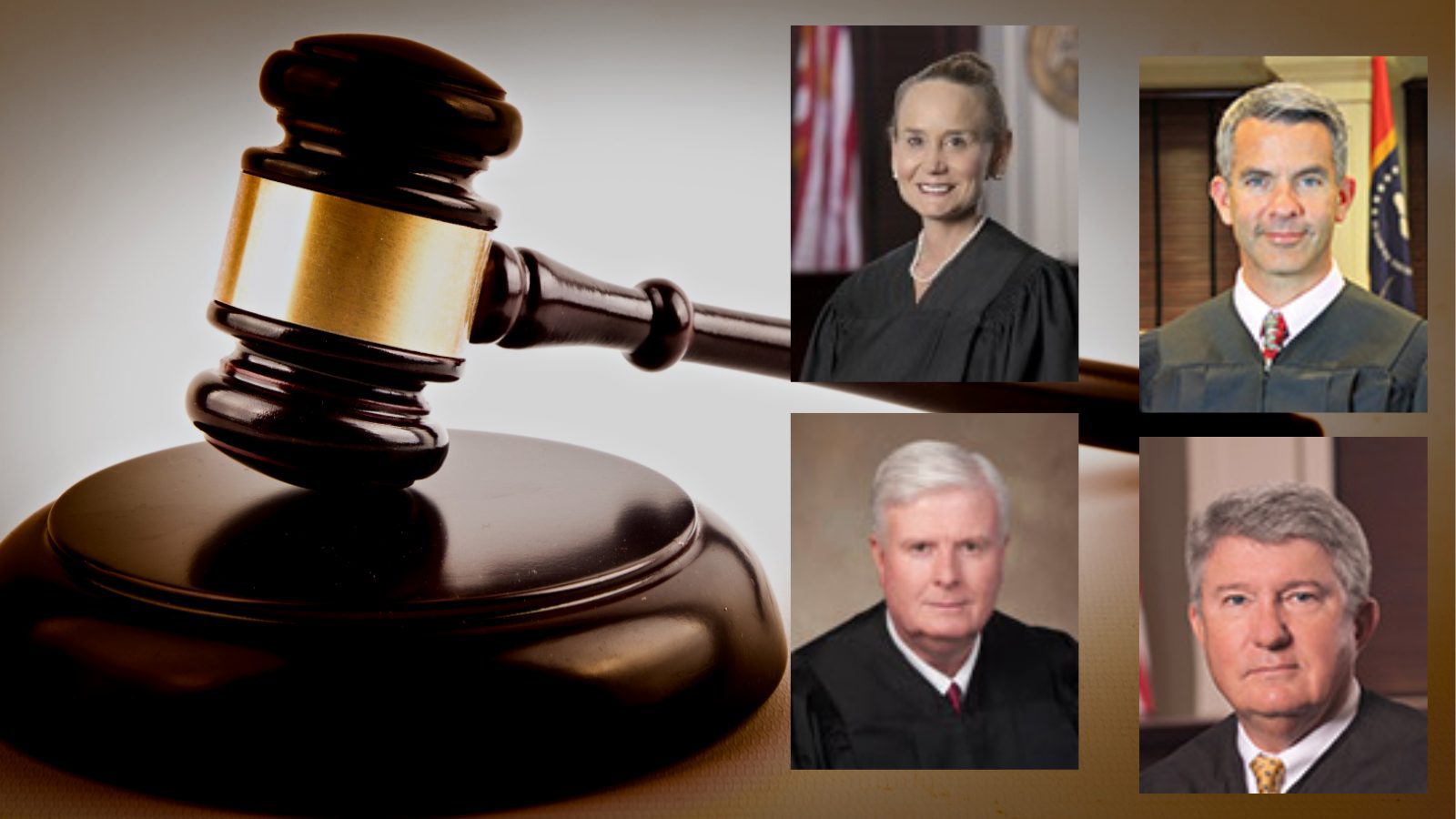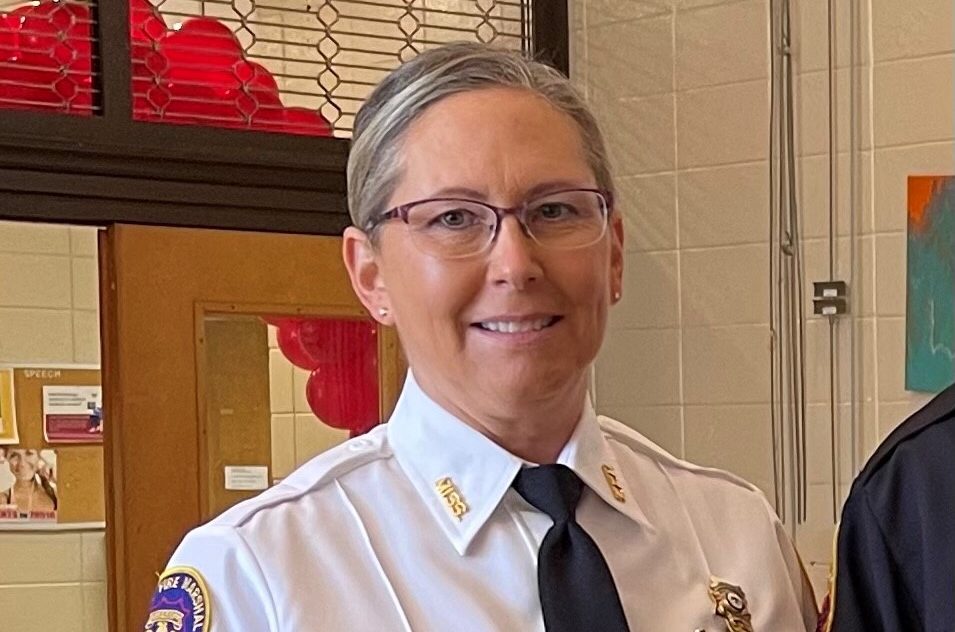 Previous Story