Tune in at 10am Today for Y'all Politics "On the Stump"
Y'all Politics is bringing you this virtual event connecting Mississippians with their elected officials and candidates.
You can watch the event here on this website, or enjoy it on Facebook or YouTube.
The event features state and regional officials and candidates, as well as a message from Donald Trump Jr. speaking on behalf of the Trump for President campaign.
The intent to file suit was confirmed to Y'all Politics by multiple sources within the Mississippi House and Senate. Sources said House Speaker Philip Gunn and Speaker Pro Tem Jason White met with Governor Reeves Tuesday to discuss the dispute.  Subsequently, a series of Zoom meetings occurred that evening among House members where the lawsuit was discussed…
…Wednesday afternoon, Governor Tate Reeves took to Facebook to respond to the potential of a lawsuit.
In his post, he said that the Legislature didn't have the votes to override this veto and the move to sue him and this current dynamic in the house has in fact made some Republicans irate.
"They don't have the votes to override the vetoes, so this is their Hail Mary. I wish they wouldn't waste your money and pull us away from all the crises we're managing to deal with their nonsense, but it's their favorite game. I'll keep trying to prevent the waste and damage," said Reeves.
A copy of the lawsuit can be found here.
Governor Tate Reeves announced launch of the ReSkill Mississippi initiative (ReSkillMS) to help ease the economic burden and uncertainty this pandemic has created for our state's workforce.
Mississippians who lost their jobs or had severe cutbacks and went on unemployment due to COVID-19 now have the opportunity to receive skills training at Mississippi community colleges to change jobs into high demand careers. Of the $1.25 billion in federal relief funds sent to Mississippi under the CARES Act, the Mississippi legislature appropriated $55 million to support our state's workers and employers, which enabled the Governor and a coalition of the state's workforce leaders to create an innovative new program to train individuals for good-paying jobs most needed right now and into the future.
MSDH: 51 new deaths reported from COVID-19
Today MSDH is reporting 1,245 more cases of COVID-19 in Mississippi and 42 deaths. The total of #covid19 cases for the year is now 63,444, with 1,804 deaths. Case details and prevention guidance at https://t.co/QP8mlJ41AN pic.twitter.com/NP08xuWwSd

— MS Dept of Health (@msdh) August 5, 2020
While we believe that a statewide mask mandate is a necessary decision in the state of Mississippi, it should have been issued weeks ago before we started reaching record numbers of COVID cases on a daily basis. Additionally, we have already seen the "effectiveness" of implementing a piece-meal COVID prevention strategy with the county-by-county mask mandate. We do not need to conduct the same experiment with our schools — with our children.
Most of us in the State Legislature are parents and grandparents, and we understand well the importance of school in a child's life. However, these executive orders do not go far enough in protecting the safety of our children, teachers, and school support staff. Six children in the city of Corinth have already tested positive for COVID-19, yet Alcorn County is not on the proposed list of counties that will have a delayed start to the school year.
YP – Treasurer returns $271k to MS Medicaid
State Treasurer @DavidMcRaeMS Finds, Returns $271,000 in Unclaimed Property to Mississippi Division of @MSMedicaid #msleg READ MORE>> https://t.co/3HLGMrYHO5

— Magnolia Tribune (@magnoliatribune) August 5, 2020
According to the Crystal Ball, Mississippi remains ranked as "Safe Republican," meaning in their assessment incumbent Republican U.S. Senator Cindy Hyde-Smith is a lock to win in November over her Democrat challenger Mike Espy.
While Espy has been able to raise more money than he did in his 2018 run, much of it has come from outside of Mississippi. Hyde-Smith, however, maintains a 2 to 1 campaign cash advantage, per the July FEC filings.
#MSSen: Espy wants MS seen as a battleground state, courting BLM and flag change advocates
W A T C H 📺 @MikeEspyMS needs 3% more AfrAm voters & 4% more white voters than 2018 to defeat #ConfederateCindy

"They say MS is not a battleground state. WE ARE!"

Are you listening @dscc?

🎧 full ep of #MakeItPlain on your 📱podcast app, or 🖱 https://t.co/mgGz2LZoUi pic.twitter.com/6nIGSctWyI

— 🎙️ @MakeItPlain with @ministter (@MakeItPlain) August 5, 2020
YP – Auditor releases CARES Act audit plan
State Auditor @shadwhite Releases CARES Act Audit Plan #msleg #coronavirus READ MORE>> https://t.co/oarywDjL9K

— Magnolia Tribune (@magnoliatribune) August 5, 2020
YP – $30M in USDA aid announced for shrimp industry
.@SenatorWicker, @SenHydeSmith and @CongPalazzo Announce $30M in Aid for U.S. Shrimp Industryhttps://t.co/bU8DBwi1As

— Magnolia Tribune (@magnoliatribune) August 5, 2020
More From This Author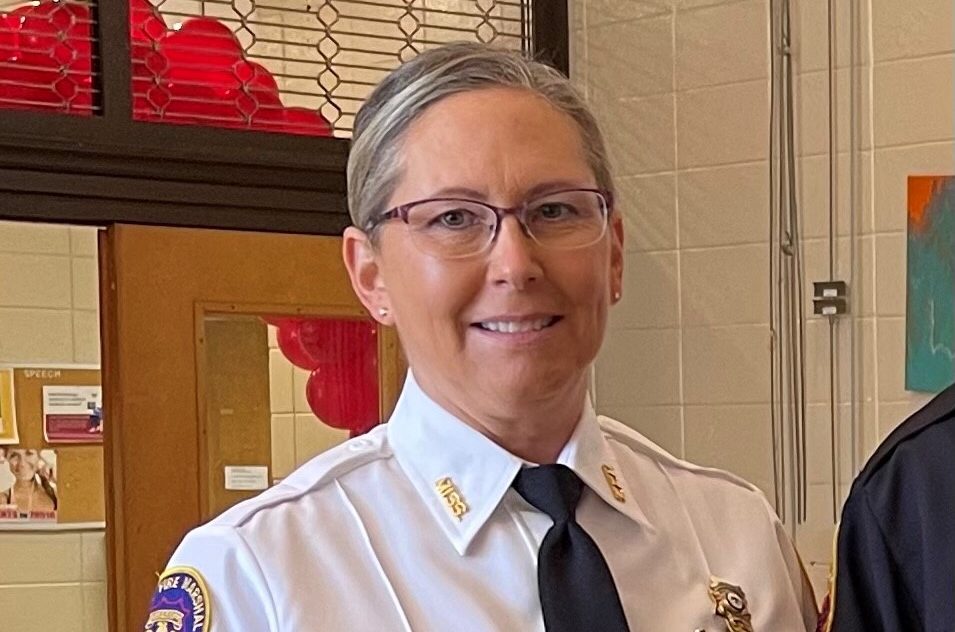 Previous Story