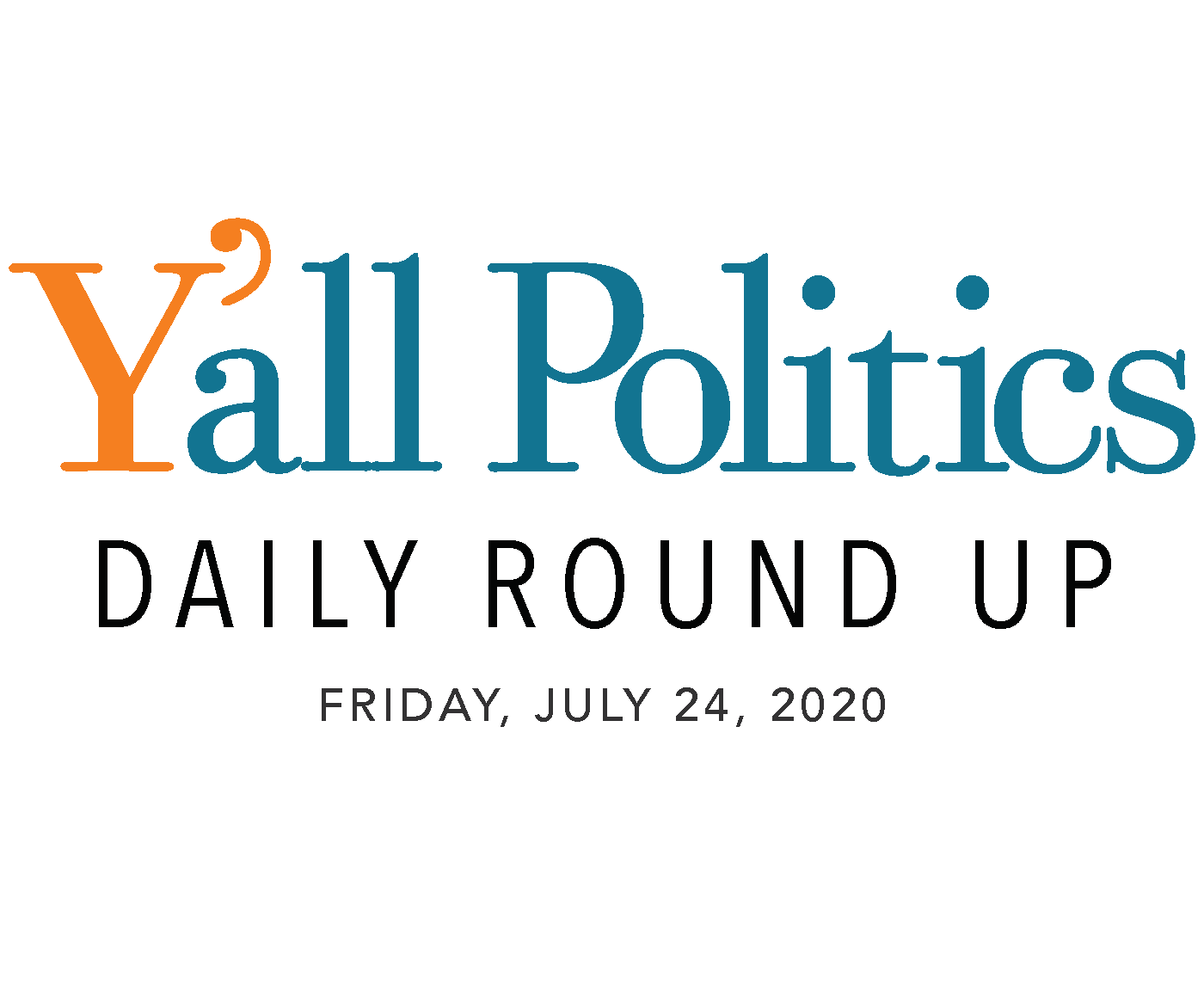 "Mississippi is fighting a deadly enemy in COVID-19. Our hospitals are having to turn regular patients away because they are full. The best way we know to stop it is to wear a mask and try to stay away from crowds. If we can slow the spread, we can survive," said Governor Reeves.
MSDH: Coronavirus cases top 48,000
Today MSDH is reporting 982 more cases of COVID-19 in Mississippi and 13 deaths. The total of #covid19 cases for the year is now 48,053, with 1,436 deaths. Case details and prevention guidance at https://t.co/QP8mlJ41AN pic.twitter.com/tQfxLl1TB0

— MS Dept of Health (@msdh) July 23, 2020
The Mississippi Supreme Court ordered masks be required in all courtrooms in the state.
The Emergency Administrative Order was issued Thursday and says anyone inside a court room must wear a face covering over their nose and mouth in all state courts–municipal, justice, county, chancery, circuit and appellate.
While most parents are preparing to send their children back to school in a few weeks, some school districts in Mississippi are allowing distance learning or a hybrid option for those concerned about their family contracting the coronavirus in a traditional classroom setting as the pandemic continues.
There is one caveat that could factor into a parent's decision, however, that being whether the student could participate in athletics and other extracurricular activities if they choose the distance learning option.
Various school districts are restricting participation in athletics and extracurricular activities if the student is enrolled in distance learning and not in the classroom full-time.
President Trump recently signed a memorandum that would prevent migrants who are in the United States illegally from being counted in the 2020 Census which would also impact the redrawing of the U.S. Congressional voting districts.
"For the purpose of the reapportionment of Representatives following the 2020 census, it is the policy of the United States to exclude from the apportionment base aliens who are not in a lawful immigration status under the Immigration and Nationality Act," the memorandum states.
However, according to U.S. Census experts and lawyers the action may not be so easily executed.
Governor Tate Reeves announced his appointment of Judge Billie J. Graham as Chancery Court Judge of the 19th Chancery Court District of Mississippi. Having served in a variety of legal roles throughout her career, from solo practitioner to Justice Court Judge, Judge Graham has an extensive history of fighting for Mississippi children and families.
"Billie has been and continues to be a leader in family law in our state, fighting for our children and families for decades," said Governor Tate Reeves. "I am grateful that Billie has accepted to be the Chancery Court Judge of the 19th Chancery Court District and continue serving the people of Mississippi."
Hyde-Smith delivered a floor speech late Wednesday to advocate for the Prescription Drug Pricing Reduction Act of 2020 (S.4199). She joined the bill's author, Senate Finance Committee Chairman Chuck Grassley (R-Iowa) and other original cosponsors, to press for reforms to help Americans hard pressed to afford life-saving medicines.
"The troubles caused by skyrocketing drug prices are a never-ending source of hardship for Mississippians and people across this entire country. I hear about this issue from constituents more than just about any other issue when I go home," Hyde-Smith said. "I go to church with people who have to decide if they're going to buy their drugs or if they're going to buy food. That is a reality that we live with."
U.S. Senator Cindy Hyde-Smith (R-Miss.) today voted for Senate passage of the FY2021 National Defense Authorization Act (NDAA), a national defense policy measure authorizing resources and policies to maintain and expand U.S. military advantages.
The measure, which includes Hyde-Smith amendments, passed on a 86-14 vote. A conference committee must next reconcile differences in versions of the NDAA approved by the Senate and House of Representatives.
U.S. Senator Roger Wicker, R-Miss., a senior member of the Senate Armed Services Committee, today voted to advance the National Defense Authorization Act (NDAA), which passed the Senate with broad bipartisan support. The Senate and U.S. House of Representatives will now need to negotiate a final bill in a conference committee.
"At a time when our military is facing new and rising threats from nations like China and Russia, the Senate has put forward a strong plan that would provide our nation's service members the tools and support they need," Wicker said. "I commend Chairman Inhofe and Ranking Member Reed for their work to advance this bipartisan proposal for the 60th consecutive year."
YP – SOS announces staff additions
Secretary of State @MichaelWatsonMS Announces New Additions to Senior Staff #msleg READ MORE>> https://t.co/aadnRVziD8

— Magnolia Tribune (@magnoliatribune) July 23, 2020
YP – Lt. Governor selects longtime teacher for Charter School Board
Lifelong Teacher Selected as Lt. Governor @DelbertHosemann's Charter School Board Appointee #msleg #education READ MORE>> https://t.co/9liLGB866a

— Magnolia Tribune (@magnoliatribune) July 23, 2020
More From This Author