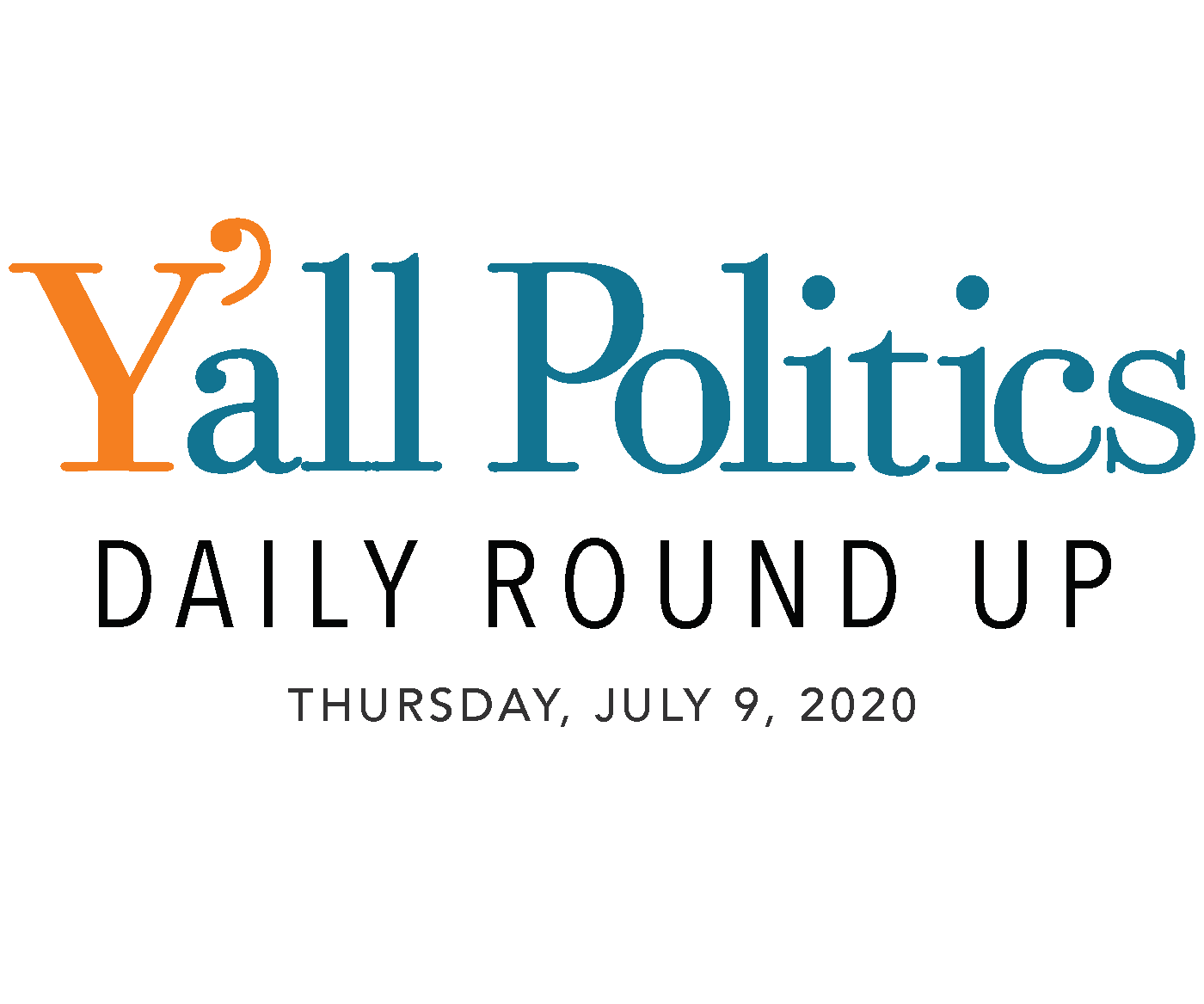 Governor Tate Reeves has vetoed the bulk of the FY 2021 education budget, two criminal reform bills and a handful of smaller bills on Wednesday night before the midnight deadline.
On Tuesday, Reeves indicated a veto would be a possibility after noting the Legislature had failed to fund the teacher incentive program by approximately $26 million affecting over 20,000 teachers' pay.
State Senator Brice Wiggins (R), vice chairman of the Senate Appropriations Committee, defended the cut, adding that everyone took a hit due to the challenging budget. However, Wiggins does not view this as a reason for the Governor to veto the bill…
…House Appropriations Chairman John Read (R), appearing on the Gallo Show on SuperTalk Wednesday morning, said the teacher incentive program is handled by the Department of Education and since there was no testing last year to serve as a guide, they were told there would not be awards…
…Read, who noted there was some miscommunication, said the situation can be resolved when the Legislature returns in January, just as it did when the Department of Education miscalculated the number of teachers and lawmakers had to fund the deficit appropriation at the start of the 2020 session.
"It's bad but nobody's going to lose their money," Read said. "I can assure you that everyone that's in the awards program will receive their money."
YP – Watson issues statement on online behavior of Election Commissioners
Secretary of State @MichaelWatsonMS issues statement on Election Commissioners' online behaviorhttps://t.co/ywchzUa9Tq

— Magnolia Tribune (@magnoliatribune) July 8, 2020
Wednesday, Governor Tate Reeves held a press briefing to give an update on the current situation of COVID-19 in Mississippi and discuss the state's ongoing strategy to limit transmission.
"Our hospital system is being stretched thin. COVID-19 numbers are rising steadily," Reeves said. "We have placed additional restrictions on hospitals to deal with the surge, and more county-specific orders are coming shortly. The risk is real and everywhere."
Today MSDH is reporting 674 new cases of COVID-19 in Mississippi and 30 deaths. The total of #coronavirus cases since March 11 is now 32,888, with 1,188 deaths. See more case details and important preventive steps at https://t.co/QP8mlJ41AN pic.twitter.com/9cke9atdoe

— MS Dept of Health (@msdh) July 8, 2020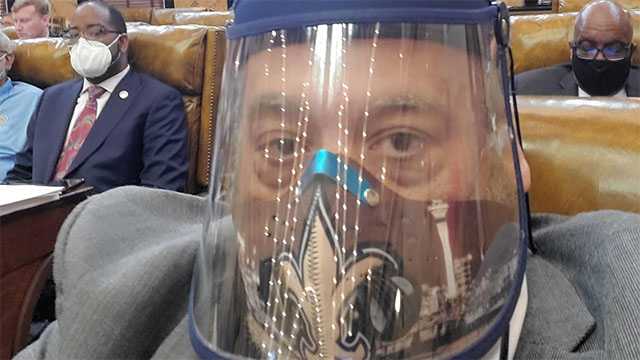 The COVID-19 outbreak at the State Capitol has resulted in 36 people testing positive for the virus, health officials said.
Of the 36, 26 are legislators, according to State Health Officer Dr. Thomas Dobbs.
State Rep. Earle Banks confirmed Wednesday that he has tested positive for COVID-19.
Banks, of Jackson, said he has worn a face shield and a mask while inside the Capitol. Banks sits next to Rep. Bo Brown in the House chambers. Brown confirmed last week that he had COVID-19.
Representative Ronnie Crudup Jr. of District 71 has revealed he has tested positive for the coronavirus.
He said he was tested Monday at the Capitol and received the news Tuesday evening…
…"I haven't had many symptoms and I'm doing fine," Crudup said. "I'm just isolated in my room for the next two weeks. My wife and children are getting tested tomorrow."
Crudup said he wore his mask '95% of the time' while in the Capitol and public spaces, but that '5% can make a big difference.'
At least eight Mississippi lawmakers — including State Rep. Kevin Ford of Vicksburg — have tested positive for the COVID-19 virus after working several weeks in a Capitol where many people stood or sat close together and did not wear masks.
Ford told The Post on Wednesday morning he had a fever for several days and got tested in Jackson Monday along with others at the capitol. He said he learned of the diagnosis Tuesday evening.
Tax Deadline Next Week
Reminder that the Tax Filing Deadline is one week from today, Wednesday, July 15th! Make sure to get your return in! #MSDOR pic.twitter.com/iYqAwNmcgB

— Mississippi Department of Revenue (@MSDeptofRevenue) July 8, 2020
Now, as the cancel culture revolution is sweeping across America, the City of Jackson is removing the statue of its namesake to focus on "progress and unity."
In a 5-1 vote Tuesday, the Jackson City Council authorized Mayor Chokwe Lumumba's administration to remove the statue of Andrew Jackson that stands in front of City Hall. The Mayor supported the removal, noting the former President's "heinous acts of genocide" in the lead up to the Trail of Tears that relocated American Indians and his being "one of the most brutal slave owners."
YP – Guest invites MS veterans to join VA tele-townhall
.@RepMichaelGuest invites Mississippi Veterans to join VA tele-townhall on Thursdayhttps://t.co/lIWDJf87Zv

— Magnolia Tribune (@magnoliatribune) July 8, 2020
Tupelo Mayor Jason Shelton strongly criticized President Trump's performance concerning the coronavirus.
Shelton did that Wednesday during testimony before the U.S. House Homeland Security Committee, which is looking into the federal government's response to the disease.
A nontheistic religous organization called the Satanic Temple is threatening to sue Mississippi if the state moves forward with its plan to include the words "In God We Trust" on the new state flag.
A letter sent by the Satanic Temple to Attorney General Lynn Fitch cites constitutional concerns regarding the First Amendment, saying the phrase "In God We Trust" is not representative of all Mississippians.
"While the Satanic Temple supports the removal of the Confederate flag, removing one divisive symbol of exclusion only to replace it with a divisive phrase of exclusion does not eliminate exclusion, but rather moves it from one group to a collection of others," states the letter sent to Fitch.
For comparison, the letter points out that including the words "In Satan We Trust" on the flag would likewise cause Christians to "be a bit put off."
As demands for racial justice dominate the national consciousness, the House is moving along a draft Legislative Branch spending bill that would mandate statues of Confederates and others "with unambiguous records of racial intolerance" be removed from the Capitol.
But the top Legislative Branch appropriator on the Senate panel, Chairwoman Cindy Hyde-Smith, is not calling for the removal of Confederate statues, setting up a potential fight on the provision when it reaches the chamber…
…Hyde-Smith, a Republican, has said it's not up to Congress to decide whether Confederate statues should represent certain states in the Capitol. Her spokesman, Chris Gallegos, offered an emailed statement that she issued last month.
"There are clear rules and procedures set for the designation, receipt, and placement of statues in the United States Capitol," Hyde-Smith said. "Any state, including Mississippi, can avail itself to that process if it wants to exchange statues. How to best depict the history of our nation is always up for debate, but it is not the role of Congress to dictate to states which statues should be placed in the Capitol."
YP – Wicker, Bennet introduce American Infrastructure Bonds Act
.@SenatorWicker, Bennet Introduce American Infrastructure Bonds Act

The legislation that would create a new class of "direct-pay" taxable municipal bonds to help finance critical public projects in the wake of the coronavirus pandemic.https://t.co/2NFQScM6oW

— Magnolia Tribune (@magnoliatribune) July 8, 2020
The petition requesting a vote on the sale of beer and light wine in Lamar County is still circulating and in need of signatures.
"We're not looking for heavy alcohol, just beer and light wine," said Lumberton Mayor Quincy Rogers…
…The petition currently has more than 3,000 of the 6,000 signatures needed for it to be placed on the November ballot.
Former Jackson State University President Dr. William Bynum was found guilty Wednesday of several charges stemming from his arrest in connection to a prostitution sting earlier this year.
Bynum and his attorney, Dennis Sweet, made no comment upon entering. He did not admit guilt in court to the charges.
Clinton police charged him with procuring the services of a prostitute, false statement of identity and simple possession of marijuana.
A Clinton Justice Court judge found Dr. Bynum guilty, sentencing him to 6 months suspended, $250.00 for prostitution charge, $350.00 for marijuana and $350.00 for false statement of identity.
About the Author(s)
Frank Corder
Frank Corder is a native of Pascagoula. For nearly two decades, he has reported and offered analysis on government, public policy, business and matters of faith. Frank's interviews, articles, and columns have been shared throughout Mississippi as well as in national publications such as the Daily Caller. He is a frequent guest on radio and television, providing insight and commentary on the inner workings of the Magnolia State. Frank has served his community in both elected and appointed public office, hosted his own local radio and television programs, and managed private businesses all while being an engaged husband and father. Email Frank: frank@magnoliatribune.com
More From This Author