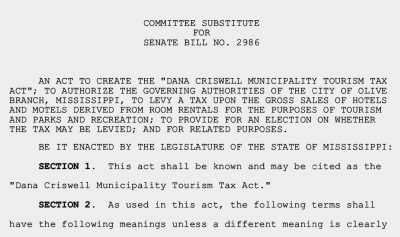 In what clearly reflects some Senate-House legislative sparring, the freshly amended "Dana Criswell Municipality Tourism Tax Act" passed out of the Mississippi Senate Local and Private Committee on Tuesday.
The measure would authorize a 1% tax on hotels and motels and authorize the issuance of bonds for tourism and parks and recreation for the City of Olive Branch if approved by voters in the municipality, an otherwise routine request that is not uncommon for cities and towns.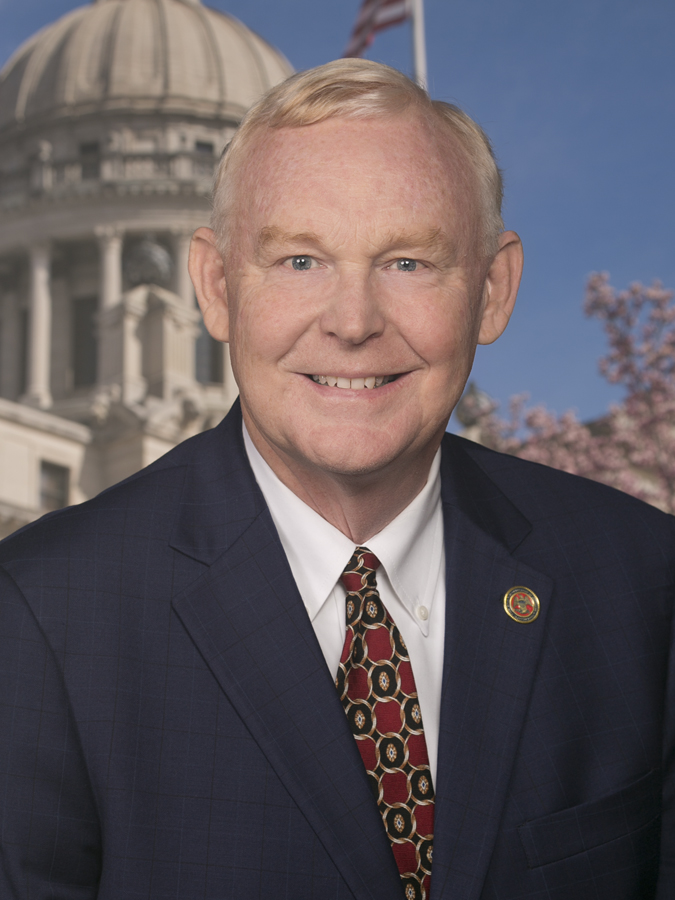 State Republican Rep. Dana Criswell of DeSoto County does not agree with such taxes, and has been a vocal opponent of legislation to enact similar local requests, which is why his colleagues' bill to enact the tax and attaching his name has raised eyebrows.
"I do not support any of these local taxes and will not support this one for Olive Branch," Criswell told Y'all Politics.
Criswell opposes the process that has developed around such local tax requests. He calls it a "scam on the people."
"One year before the tax is set to expire the legislature votes to extend the repeal date another 4 years. Which means the tax that the people thought was going to expire does not," Criswell said. "There are localities around the state that have extended the repeal date on these local taxes 4 or 5 times. I believe this tax and the process around it is wrong, not only is a Republican legislature violating a basic principle of our party by increasing taxes we are participating in a scam on the people."
State Sen. Kevin Blackwell, also of DeSoto County, is the principal author of SB 2986. The original bill as filed did not have Criswell's name attached. The title of the act was added and passed by the Senate Committee as a committee substitute, in addition to tightening bonding language and shortening the repealer date.
Blackwell tells Y'all Politics there was no malice behind adding Criswell's name to the title, saying it was a move to put some focus on the legislation in hopes of getting it passed.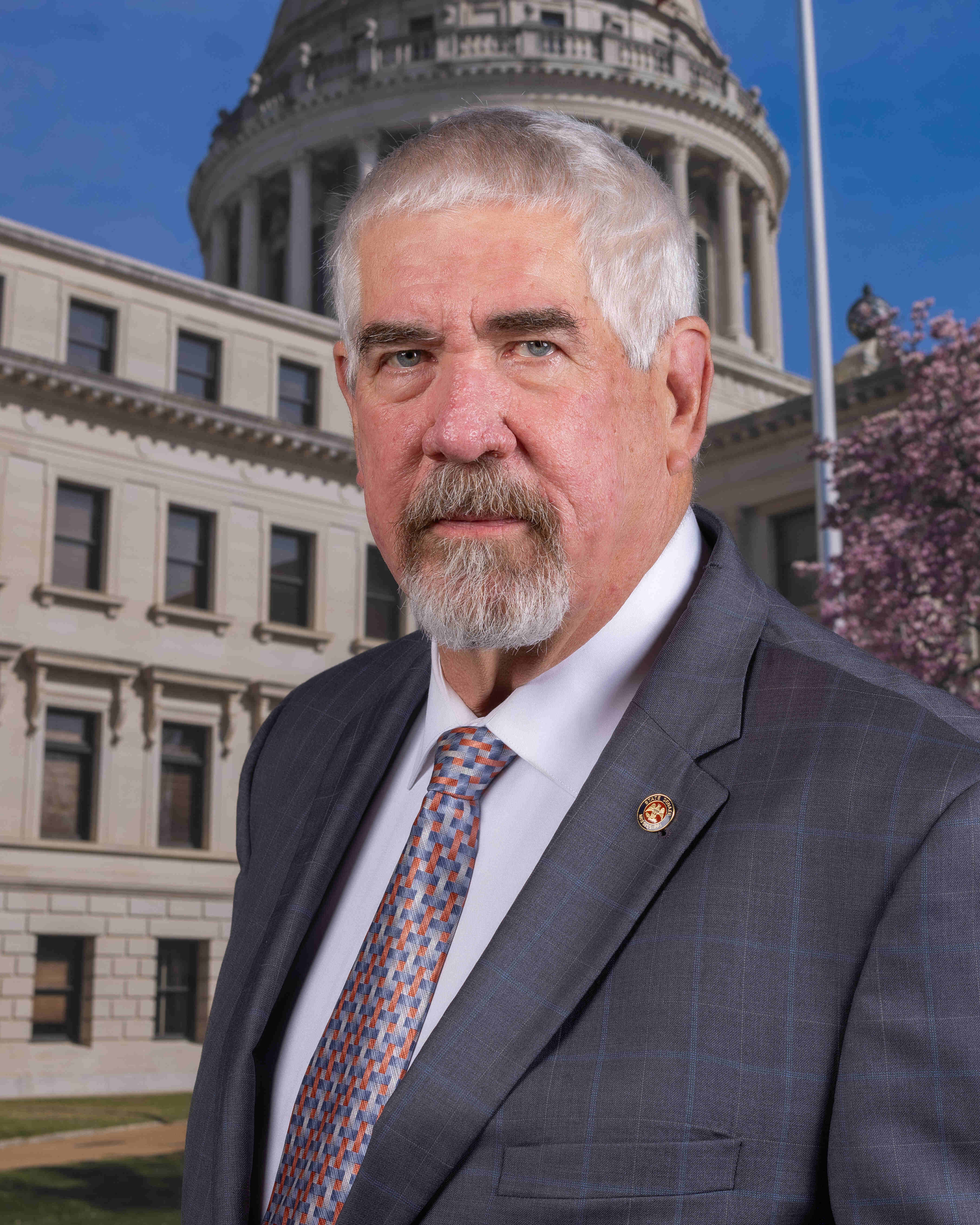 "Since some have been in the Legislature they've voted against local and private bills and actually have been successful in getting bills killed that support DeSoto County," Blackwell said. "Typically, the chairman on the House side won't take up bills unless he has the consensus of all the delegation, and so I figured, going back to my job trying to get something done, that maybe if I named it after Dana he would be more inclined to support the bill. If he doesn't I know there will be other folks over there that will support it."
State Senators David Parker and Michael McClendon are listed as additional authors of the bill, both of which represent DeSoto County as well.
Criswell did not mince words when asked about the bill's new title.
"Blackwell is apparently trying to find something to use against me next election," Criswell said. "I oppose these taxes and this is their attempt to compromise me for next election. They are cheap, lying politicians who want to hide the fact that they do not vote to uphold Republican principles."
Blackwell says Criswell can say what he wants, but, "I'm calling it the Dana Criswell Municipality Tourism Tax Act."
UPDATE: On Wednesday during floor debates in the Senate, Senators Parker and McLendon asked to be removed as co-authors on the bill.
About the Author(s)
Frank Corder
Frank Corder is a native of Pascagoula. For nearly two decades, he has reported and offered analysis on government, public policy, business and matters of faith. Frank's interviews, articles, and columns have been shared throughout Mississippi as well as in national publications such as the Daily Caller. He is a frequent guest on radio and television, providing insight and commentary on the inner workings of the Magnolia State. Frank has served his community in both elected and appointed public office, hosted his own local radio and television programs, and managed private businesses all while being an engaged husband and father.
More From This Author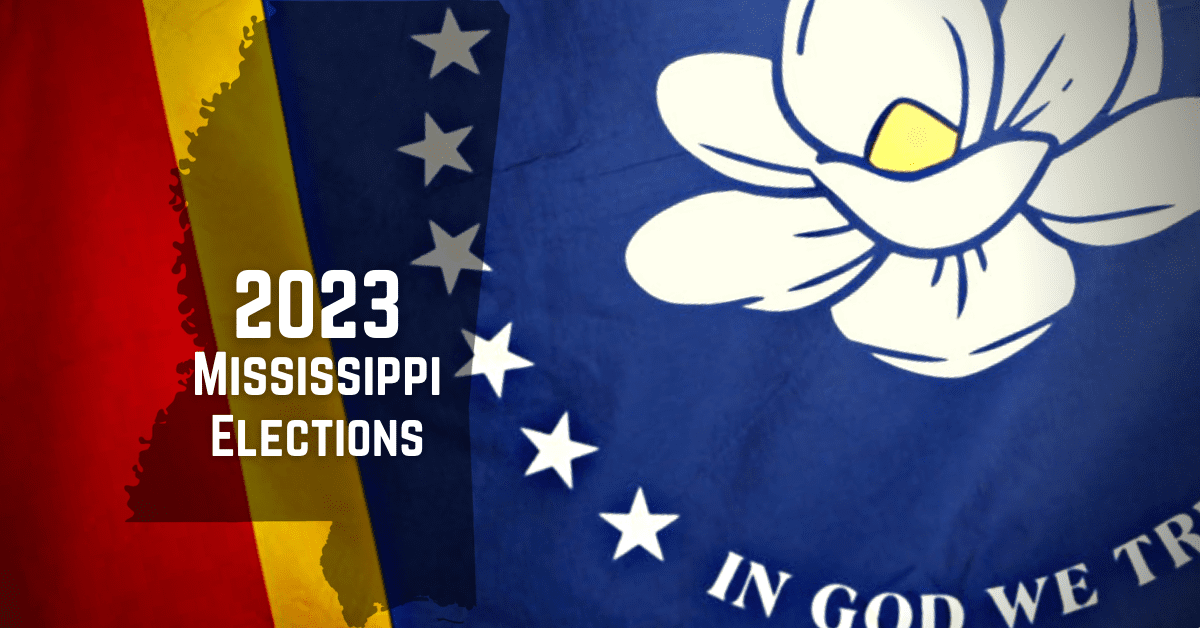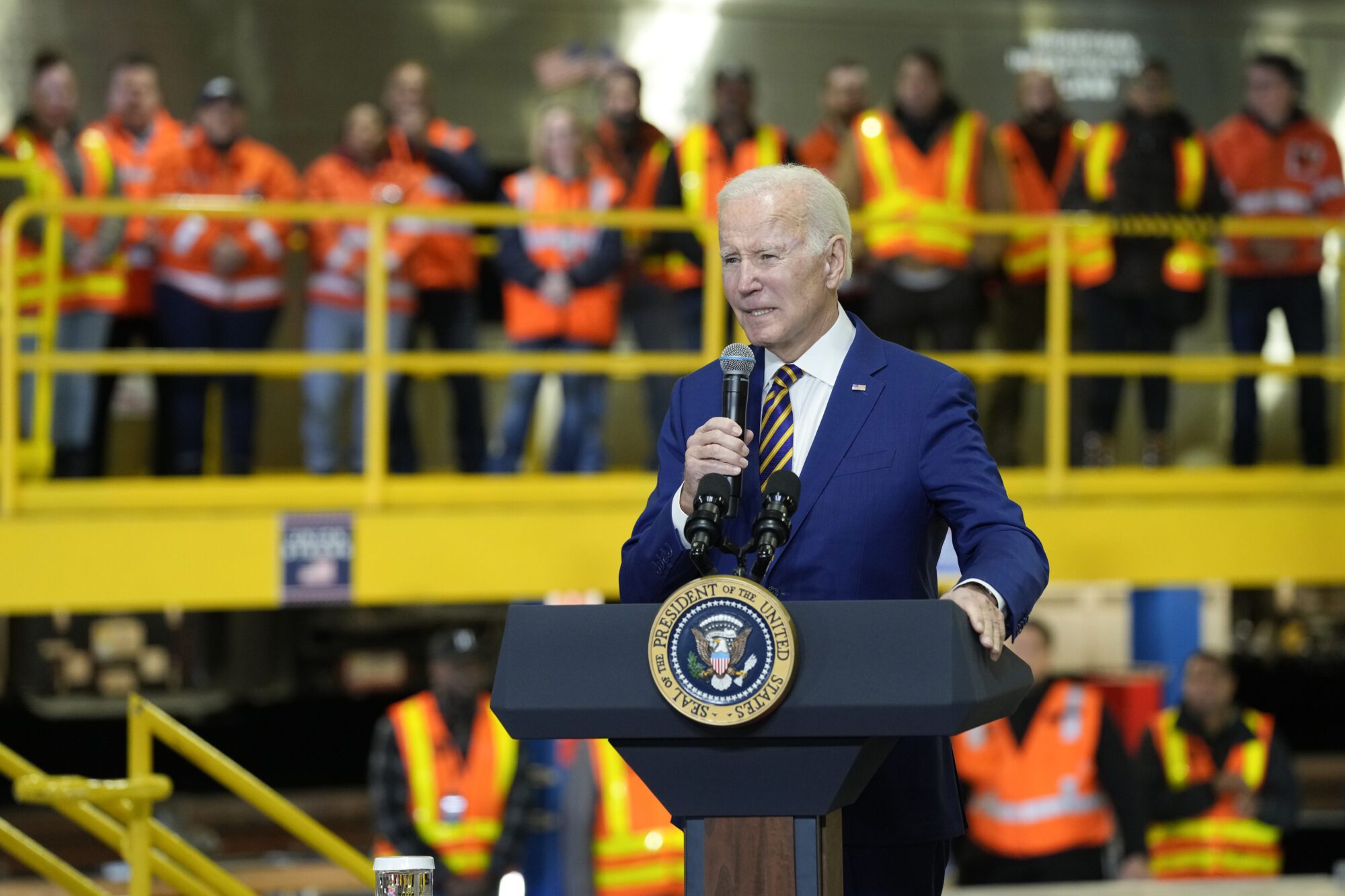 Next Story