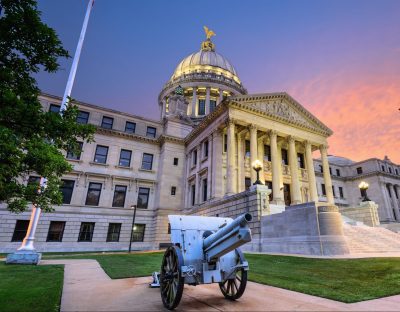 Mississippi Legislators are set to return to work on May 18 after being on a hiatus for nearly two months due to the Coronavirus pandemic.
In a joint press release the Lt. Governor and Speaker of the House announced that lawmakers would be returning to finish the work of the 2020 Session in mid-May.
The release read:
By agreement of Lieutenant Governor Delbert Hosemann and Speaker of the House Philip Gunn, the Mississippi Legislature will reconvene the 2020 Legislative Session on Monday, May 18. 
The Legislature recessed its 125-day Session temporarily on March 18, following the Governor's issuance of a State of Emergency related to COVID-19. 
Hosemann, Gunn, and members of the Legislature continue to analyze the impact of the pandemic and federal funds from the CARES Act relief package on the State's emergency response efforts, healthcare facilities, and wider state budget.  Budget analysts and agencies have said all agencies currently have the funds required to meet their immediate financial needs.  Hosemann and Gunn have specifically reserved the right to reconvene earlier than May 18 if necessary.
Legislative leadership is also working on establishing protocol for working within and visiting the Capitol as shelter-in-place restrictions begin to be lifted.  Their goal is to allow as much access as possible while prioritizing the health and safety of those in the building.
More information will be released as it becomes available.
Originally, the Legislature adjourned at least until April 1, leaving the return date up to the discretion of the Speaker and Lt. Governor.  As April neared and Mississippi's COVID-19 numbers continued to increase the decision was made to delay the session further in the interest of safety.
RELATED: Lawmakers suspend Mississippi Legislative Session
When work stopped, Legislators had roughly 40 days left in their schedule.
In a recent interview with Speaker of the House Philip Gunn he said he hoped to resume session as normal and finish the year's work. Legislators must have the state budget set by the end of June as the 2021 fiscal year begins on July 1.
About the Author(s)
Sarah Ulmer
Sarah is a Mississippi native, born and raised in Madison. She is a graduate of Mississippi State University, where she studied Communications, with an emphasis in Broadcasting and Journalism. Sarah's experience spans multiple mediums, including extensive videography with both at home and overseas, broadcasting daily news, and hosting a live radio show. In 2017, Sarah became a member of the Capitol Press Corp in Mississippi and has faithfully covered the decisions being made by leaders on some of the most important issues facing our state.
More From This Author