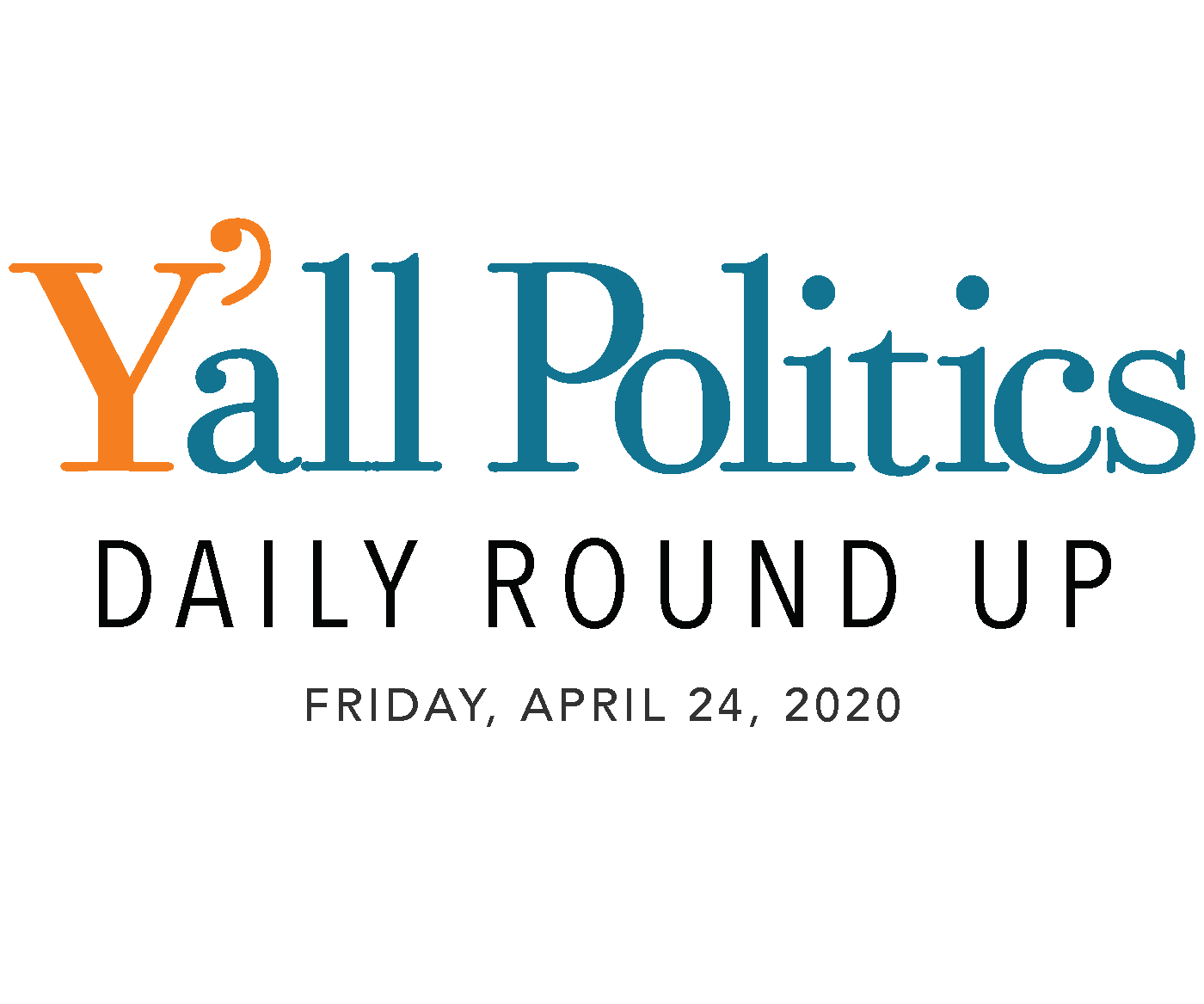 Governor Reeves talks state response to COVID-19 with MSNBC
"We are flattening the curve. We are vastly outpacing the nation in testing. We are working to quickly, safely open our economy. There is no such thing as a "nonessential" Mississippian," Gov. Reeves said.
"Proud to take that message from Mississippians to MSNBC this afternoon—needed to be said."
Yesterday, Governor Tate Reeves signed a new executive order implementing school closures for the rest of the academic year to slow the spread of COVID-19.
Governor Reeves announced his decision to close schools at a press briefing last week.
"One month ago, I said that closing our schools was the hardest decision I've ever had to make in my 17 years of serving the public. That still holds true today. Our teachers, students, school staff, and parents have risen to the challenge in the past few weeks in the most inspiring ways. You have my utmost respect and admiration for how you have adapted during this difficult time. I know that Mississippi will continue to do whatever it takes to ensure our students' education and bright futures," said Governor Tate Reeves.
MSDH: Coronavirus cases up to 5153 with 201 deaths
Today MSDH is reporting 259 new cases of COVID-19 in Mississippi, with 8 new deaths. The total of #coronavirus cases since March 11 is now 5,153, with 201 deaths. See more case details and important preventive steps at https://t.co/QP8mlJ41AN pic.twitter.com/V6hhK6OdVn

— MS Dept of Health (@msdh) April 23, 2020
Speaker Gunn talks conference call with VP Pence
Republicans in Congress view this new committee as clearly partisan in its intent and just another witch hunt aimed at hurting President Donald Trump politically in the run up to the November election.
The new committee was appropriated $2 million in funding to review the government's preparedness, assess the effects of the coronavirus on minority populations and review executive branch "policies, deliberations, decisions, activities, and internal and external communications" related to the coronavirus pandemic, among other things…
…Thompson supported his party's leadership in approving the new committee while all three of Mississippi's Republican Congressmen – Trent Kelly (MS-1), Michael Guest (MS-3) and Steven Palazzo (MS-4) – opposed the additional subcommittee pushed by Democrats.
Palazzo votes for PPP funding
I just returned from the House floor after voting to replenish the #PaycheckProtectionProgram, sending more relief to our Mississippi-owned businesses and their employees. The bill now moves to @realDonaldTrump desk.

MORE: https://t.co/2uyNSDgUMs pic.twitter.com/43zoUU7xmQ

— Cong. Steven Palazzo (@CongPalazzo) April 23, 2020
Guest supports additional PPP funds
I returned to Washington to vote on additional COVID-19 response legislation that will support our small businesses and hospitals and increase testing. As we make plans to reopen our economy, I will continue to work hard on behalf of the people of Mississippi. pic.twitter.com/H3syOjJzxh

— Congressman Michael Guest (@RepMichaelGuest) April 23, 2020
Wicker: President approves disaster declaration for Pearl River flooding
Mississippi has suffered through many disasters in recent months. Today @realDonaldTrump approved Mississippi's request for a major disaster declaration for the recent flooding along the Pearl River, providing additional resources to help our state recover.

— Senator Roger Wicker (@SenatorWicker) April 23, 2020
YP – Hyde-Smith: Mississippi to receive $6.5 million to boost COVID-19 testing, contact tracing and containment
.@SenHydeSmith: Mississippi to receive $6.5 million to boost COVID-19 testing, contact tracing and containmenthttps://t.co/aOu3INRu01

— Magnolia Tribune (@magnoliatribune) April 23, 2020
Mississippi drivers will receive credits totaling $60,815,207 from auto insurers after a number of companies have filed requests with the Mississippi Insurance Department (MID).
"I am happy to approve these premium reductions so that Mississippians receive discounted rates," said Insurance Commissioner Mike Chaney. "Many people are not driving as much right now because of shelter-in-place, emergency declarations, and working from home. It only makes sense to discount what people are paying for automobile insurance and to provide them some financial relief."
More From This Author