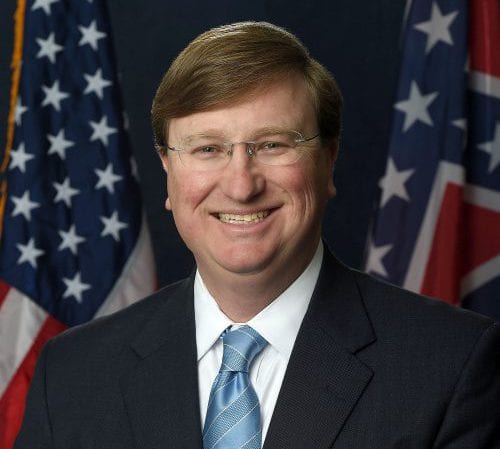 Governor Tate Reeves
Today Governor Tate Reeves signed an Executive Order that would require restaurants to suspend dine-in service. This would allow them to only supply goods by carry-out or delivery options. This measure is an attempt to promote social distancing and limiting groups of 10 or more.
"We do know that every action we have taken to date has unintended consequences, effecting thousands of peoples ability to earn a living. It effects thousands of families and it effects thousands if not hundreds of thousands of lives. These decisions have been amongst the hardest of my career," said Governor Tate Reeves.
Currently the state of Mississippi does not have a shelter in place ordinance, however some cities have taken it upon themselves to implement one already. Schools remain closed until April 17 and many governmental offices have sent home non-essential workers during this time.
In this latest executive order, the Governor lays out new guidelines to slow the spread of COVID-19, including:
Mississippians must avoid non-essential gatherings of 10 people or more.
Suspending dine-in services at restaurants and bars across the state, instructing them to use drive-thru, take-out, or delivery services to get people food.
Mississippians must not to visit hospitals, nursing homes, or long-term care facilities.
Directing businesses to allow every employee possible to work from home.
Defining essential businesses to give clear guidance to partners at the local level and ensure no essential services are closed.
He also clarified what is essential and non-essential business.
You can read the fill list of essential businesses at www.meme.org
View the Executive Order below: 
About the Author(s)
Sarah Ulmer
Sarah is a Mississippi native, born and raised in Madison. She is a graduate of Mississippi State University, where she studied Communications, with an emphasis in Broadcasting and Journalism. Sarah's experience spans multiple mediums, including extensive videography with both at home and overseas, broadcasting daily news, and hosting a live radio show. In 2017, Sarah became a member of the Capitol Press Corp in Mississippi and has faithfully covered the decisions being made by leaders on some of the most important issues facing our state. Email Sarah: sarah@magnoliatribune.com
More From This Author