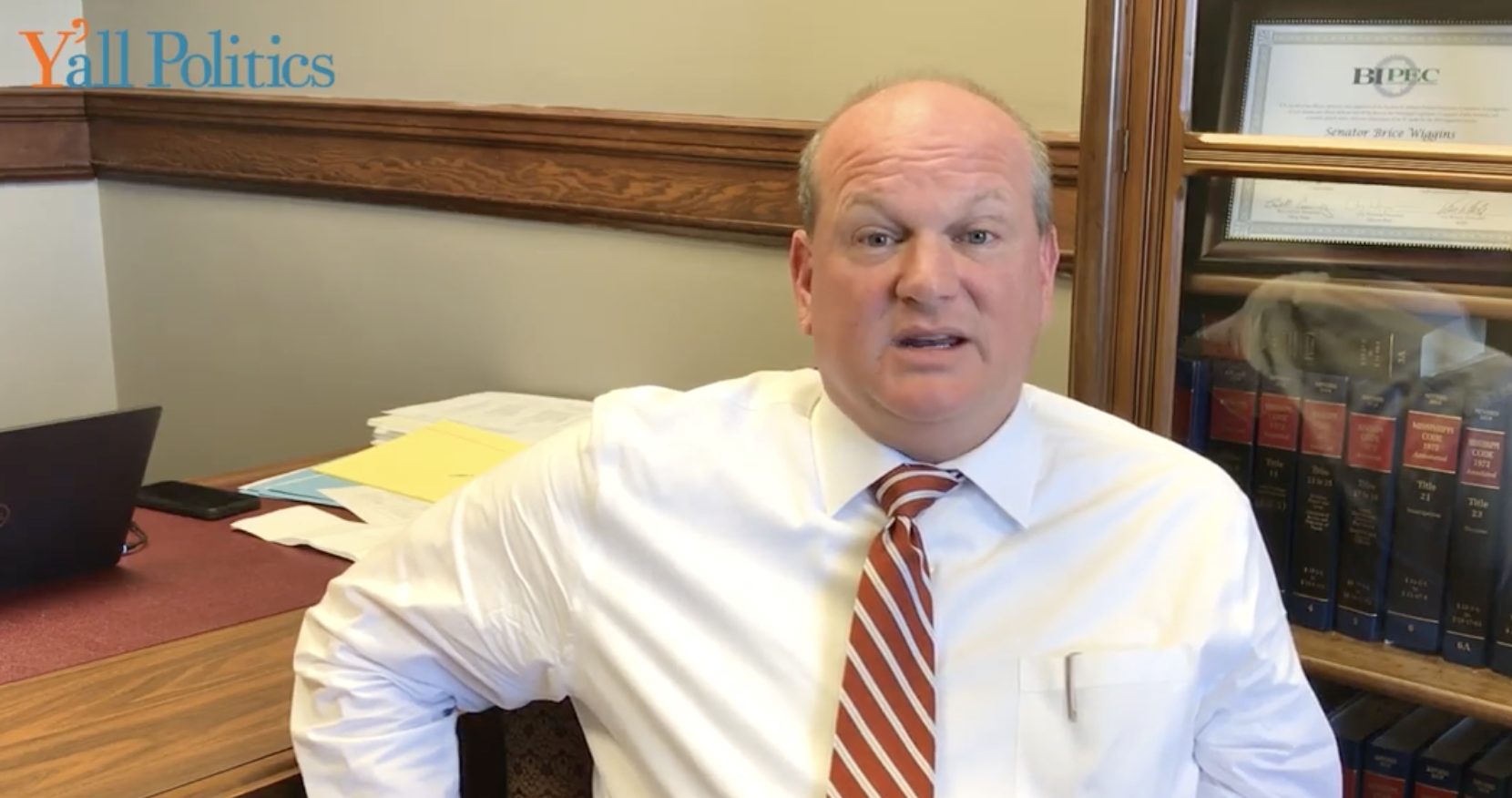 Senator Brice Wiggins of Pascagoula was recently honored with the prestigious James L. "Jim" Bean, Jr. Health Care Leadership award from the Community Health Center Association of Mississippi's (CHCAMS) Board of Directors. 
The James L. "Jim" Bean Jr. Award recognizes an individual for their active support of Mississippi's Community Health Centers and for outstanding innovative legislative leadership to provide access to quality healthcare for all Mississippians. This award was established in 1999 to honor Bean, who served in the Mississippi State Senate for many years and invested a substantial amount of time into healthcare law. Bean impacted many lives and was pivotal in the foundation of The Community Health Center Association of Mississippi, earning the organization's first "Lifetime Achievement" award.
"I'm honored to receive the Jim Bean Award from this important organization and in the name of a highly-respected fellow legislator who made a visible impact on healthcare in Mississippi. As Senate Medicaid Chairman the last four years, I focused on all areas where Mississippi could improve health outcomes for our citizens. While we have many challenges, I'm excited for the future of healthcare in our state, and I cannot wait to continue the progress we have made in the areas of more modern options and fiscal responsibility to improve our healthcare system," said Wiggins.
Key accomplishments by Senator Wiggins during his term as Medicaid Chairman and Public Health Vice-Chairman was to introduce and see a significant Medicaid reform bill go to Governor Bryant for his signature and to re-establish the Department of Medicaid's Medical Care Advisory Committee. Medicaid represents one of the state's largest budget line items and affects over 25% of all residents.
"The Medical Care Advisory Committee has brought cooperation and transparency to the Medicaid program.  So far, it has allowed for reduction of red tape, communication between stakeholders and efficiency in certain areas thereby benefitting beneficiaries and taxpayers," said Wiggins.
CHCAMS is a nonprofit membership organization whose mission is to support its members in their collaborative efforts to achieve equal access to quality comprehensive healthcare services and the elimination of health disparities in Mississippi.
Senator Brice Wiggins Press Release
2/6/2020
More From This Author