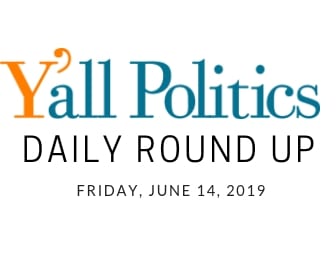 The state's top legal officer is lending his voice to the growing concerns about the historic second opening of the Bonnet Carré Spillway. Jim Hood was on the Gulf Coast Thursday talking about the impact of the opening.
June 13 marks 77 days that the spillway has been open just this year alone. Trillions of gallons of fresh water have poured into the Mississippi Sound during that time. The environmental damage is real and needs to be paid for, according to Hood.
He outlined his concerns while speaking to the Biloxi Businessmen's Club. He's going to seek money from the federal government for the damage done so far.
"We want to make them be prepared to pay reparations for the damages that this fresh water is causing in our Mississippi Sound for the dolphin deaths, the impacts on tourism and our seafood industry," Hood said.
California millionaire Stephen Silberstein, a member of the liberal megadonor network Democracy Alliance, contributed $20,000 to Mississippi attorney general Jim Hood's gubernatorial campaign in the most recent campaign filing period, making him one of Hood's largest donors so far this year.
The money from Silberstein, a major donor to Democratic candidates and groups across the country, accounted for over 10 percent of Hood's total contributions in the most recent filing period, during which he raised about $180,000…
…Silberstein has a long history of supporting Democrats on the national level and sits on the board for National Popular Vote Inc., a 501(c)4 dedicated to implementing a nationwide popular election for president. In 2016, he was among one of the top 20 donors to Hillary Clinton's Super PAC, Priorities USA Action, contributing $800,000 to the committee.
So far this year, he has donated to a variety of federal Democratic candidates and committees including $70,000 to the Democratic Senatorial Campaign Committee.
A member of Democracy Alliance, Silberstein is also affiliated with "Patriotic Millionaires," a group of millionaire liberal donors "committed to raising the minimum wage, combatting the influence of big money in politics, and advancing a progressive tax structure."
Americans for Prosperity endorses Reeves for Governor
Americans for Prosperity (@afp_ms) Action Endorses @tatereeves for Governor @TeamTateReeves #msleg #mselex READ MORE>>https://t.co/UK7A0U7RTo pic.twitter.com/cnJFQnD4Ys

— Yall Politics (@MSyallpolitics) June 13, 2019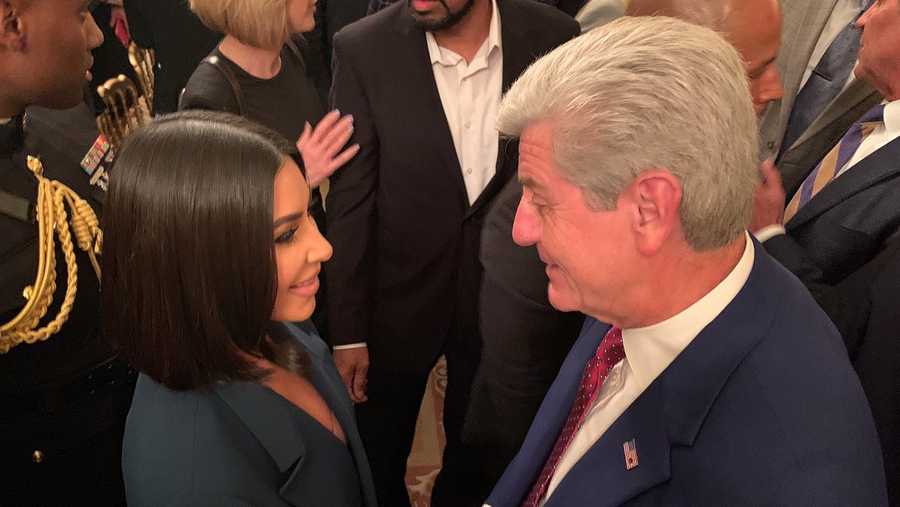 Governor Phil Bryant tweeted a photo with reality star Kim Kardashian, thanking her for being a champion for criminal justice reform.
The governor and Kardashian were in Washington D.C. Thursday for a criminal justice reform event.
Kardashian and her legal team have reportedly helped free 17 inmates from prison in the past three months, each of them serving life sentences for low level drug offenses.
In June 2018 in Southaven, Kardashian met Alice Marie Johnson after Johnson's release from prison.
It's true that factors beyond simple scheduling conflicts often play a part when candidates — especially front-runners — opt to skip debates, political experts say. The leaders of a race must calculate if showing up could inadvertently injure their chances and boost their competitors in the polls.
"You give (your opponents) a stage and a microphone, and if you are the leader, then you naturally draw a crowd to that stage," said Marty Wiseman, a former MSU political science professor and longtime state politics observer. "If you are certain of the gap you've got over the guy in second place, then there's a case to be made for not creating that environment that gives them free publicity."
Nathan Shrader, associate professor of political science at Millsaps College, said it's logical leading candidates such as Reeves and Fitch would want to avoid an "accidental fumble" in a debate setting that boosts their opponents' chances.
"I'm not wild about that approach," Shrader said of skipping debates, "but I understand the strategy."
MSGOP Adds Republicans in Bruce
The ranks of the Mississippi Democratic Trust dwindled yet again this week when four elected officials in Bruce, Mississippi, left the Democratic Party and joined the Mississippi Republican Party.  The MSGOP is pleased to welcome Mayor Rudy Pope, Alderwoman Ellen Jefferys Shaw, Alderman Jimmy Hubbard, and Alderman Steve Nelson.
Wicker, Kelly introduce Dynamic Glass Act
Today I introduced the #DynamicGlassAct with @SenMarkey, @RepTrentKelly, & @RepHorsford. Incentivizing greater use of dynamic glass would support Mississippi jobs & help businesses & homeowners lower their energy bills & benefit from energy tax credits. https://t.co/ebejgNlUbA

— Senator Roger Wicker (@SenatorWicker) June 13, 2019
Bryant: Mississippi once again a Gold Shovel Award recipient
Because of the hard work & determination of communities & economic development organizations, Mississippi is once again a recipient of Gold Shovel Award by @AreaDevelopment. 2018 was a banner year. 5,106 jobs almost 1.1 billion investment. Not slowing down in 2019! @mdaworks https://t.co/ZPvOIoo6EV

— Phil Bryant (@PhilBryantMS) June 13, 2019
WJTV – Mississippi school board names 2 nonvoting students members
Hyde-Smith's office help reunite 97 year old DDay vet with lost love
So happy my office was able to help make this reunion possible. #DDay75 https://t.co/Yt9YJSdNqj

— U.S. Senator Cindy Hyde-Smith (@SenHydeSmith) June 13, 2019
Dem Hughes supports "Blanket Primaries"
I support Blanket Primaries. This is where you can vote for any person you want, regardless of their party affiliation. How do you feel about it, and why?

It ALL starts with education!

— Jay Hughes (@Jay4Mississippi) June 14, 2019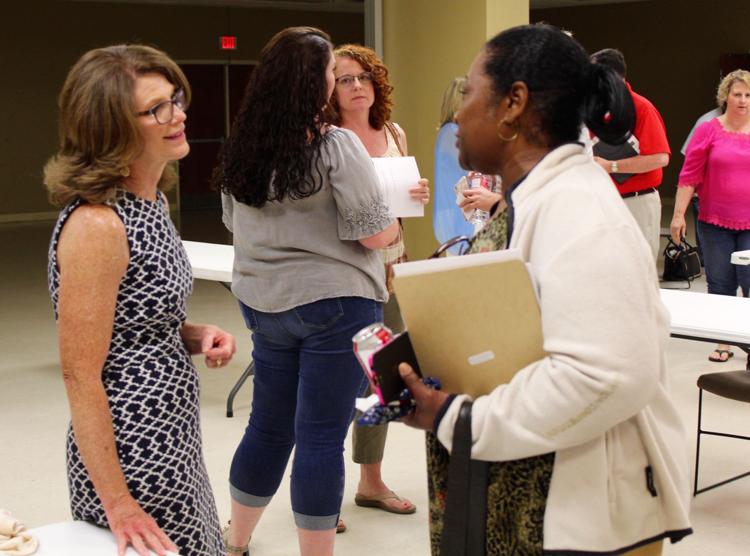 Leaders of two organizations leading a town hall meeting in Hernando Monday night believe the treatment of public education by the Mississippi legislature in the waning days of the 2019 session was deplorable.
Nancy Loome of the Parents' Campaign and Oleta Fitzgerald of the Children's Defense Fund discussed the issue and answered questions from about 40 people who came to the Gale Center…
…Loome calls the upcoming August primary election and the November general election "critical" to public education in Mississippi.
"Our teachers and our children deserve the full support of our elected officials," Loome said. "To some degree that has been lacking the last few years. Rank and file legislators are also frustrated. They want to represent their constituents and many of them feel constrained in that. I think there is a big push among a lot of folks to make some changes at the top."
Gov. Bryant suggests state income tax cut; Dem State Rep. Anderson says, "No sir"
No sir, clearly you haven't been paying attention to what's going on. We have far to many government services/agencies that are severely underfunded. Tax cuts? I think not. Let's stop giving away the bank and then say "we can only spend what we take in" when it comes to services. https://t.co/gD9rjlODM4

— Rep. Jeramey Anderson (@jerameyanderson) June 13, 2019
Congressman Thompson jabs at President Trump to push election security act
"The integrity of our democracy is at stake."

Read Chairman @BennieGThompson's full statement on the need to pass election security legislation after @realDonaldTrump welcomed another attack on our elections and democratic institutions: pic.twitter.com/9T1u90ziEl

— House Homeland Security Committee (@HomelandDems) June 13, 2019
NBC – Today: Mayor puts up his own money to help criminals get a 2nd chance
The 3rd hour of TODAY welcomes Mayor Chuck Espy of Clarksdale, Mississippi, who is making international headlines for starting a Second Chance program in his city that helps criminals turn their lives around.
Click here to watch the full interview.
Wicker, Hyde-Smith continue Lott Seersucker Tradition
Thankful to have @SenHydeSmith and members of our Mississippi senate offices join us for #SeersuckerThursday. This tradition was started by former Mississippi Senator Trent Lott and continues today. pic.twitter.com/jLfZihcfxR

— Senator Roger Wicker (@SenatorWicker) June 13, 2019
More From This Author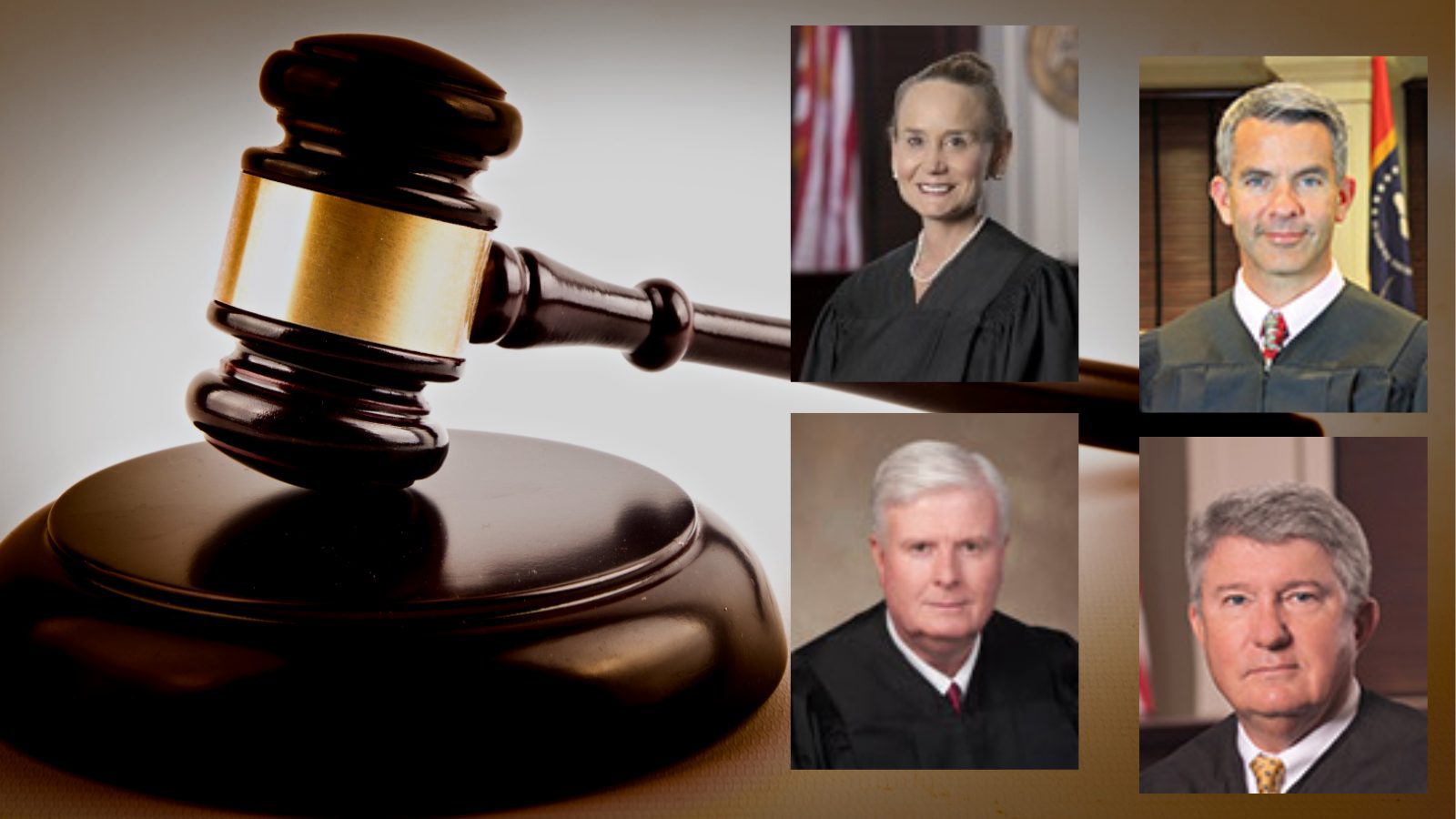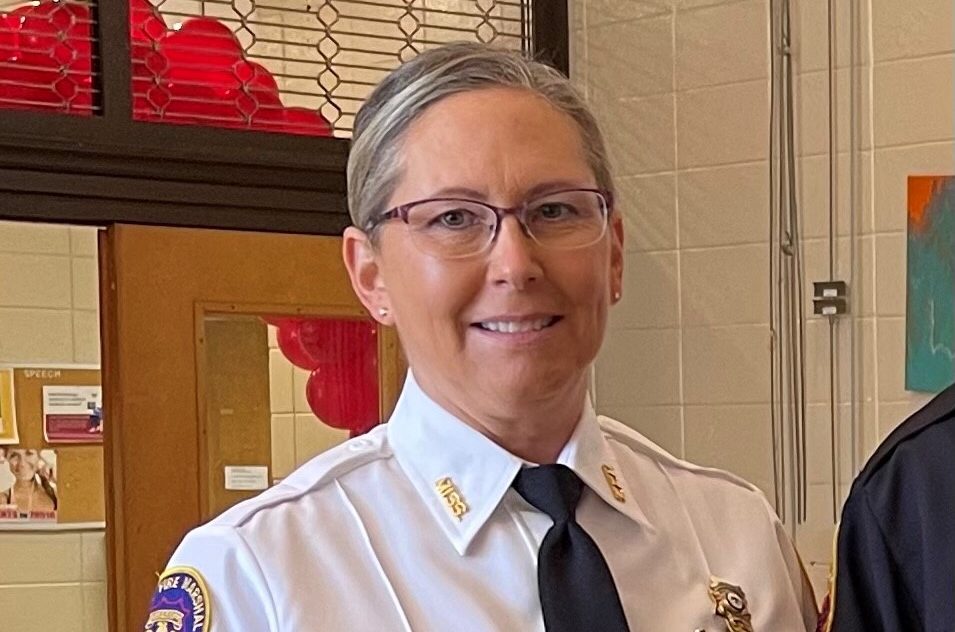 Previous Story