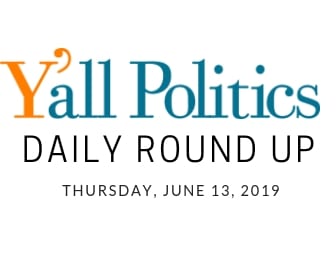 Democrat State Rep. Anderson publishes "Briefing on Government Efficiency and Effectiveness," seeks monthly or annual donations for pilot program campaign

We believe that the majority of Mississippians desire a more transparent, efficient and accountable government.  Our office is committed to working towards ensuring that all Mississippians have access to those things.  This is why using the findings and recommendations from this briefing, we have created the Transparent, Efficient and Accountable Mississippi (T.E.A.M.) Initiative.  T.E.A.M. is designed to help increase government oversight, promote transparency, increase government efficiency and accountability in the Mississippi Legislature.
In hopes of achieving more transparency and improving government accountability, our office will be reaching out to private donors to help fund our office.  This pilot program campaign will run annually to remedy the findings mentioned in this briefing.  We will be soliciting private donors to help fund our district office, legislative staff, and constituent services.  We believe that by providing a first-hand view of what good government looks like from the individual legislator's perspective.  The entire Legislature can use our pilot program as a guide to change the way we govern in Mississippi.
​We humbly ask that you consider joining our pilot program campaign as a monthly or annual donor to help pave the way to a more transparent, efficient and accountable Mississippi Legislature, as a member of T.E.A.M.
Click here for the full briefing packet.
Mississippi's legislative process is broken, inefficient and opaque, and is a breeding ground for bad government. It is in need of an overhaul. We prepared a short briefing—view at https://t.co/XF3rurpK5n pic.twitter.com/Tx3wF199hf

— Rep. Jeramey Anderson (@jerameyanderson) June 11, 2019
More than a dozen city leaders, including mayors from across the Gulf Coast, sat down at the White House on Wednesday with Army Corps of Engineers and Department of Commerce officials. The meeting organized by Pascagoula Mayor Dane Maxwell was designed to put a spotlight on the impact the freshwater intrusion is having on Coast communities.
"Defining the problem and the impact that we have to the right folks, that's part of what people understood in this meeting that there's really an impact," said Biloxi Mayor Andrew "FoFo" Gilich. "Not just with killing all the oysters, but with my city of Biloxi having 6,000 hotel rooms, and tourism is a big part of that."
It was a message echoed by all in attendance.
"It was refreshing to see the Coast speaking with one voice from Pascagoula to Bay St. Louis," said Stephen Burrow, Pascagoula City Councilman.
U.S. Sen. Roger Wicker and Rep. Steven Palazzo wrote U.S. Secretary of Commerce Wilbur Ross in support of Gov. Phil Bryant's request for a federal fisheries disaster declaration related to the opening of the Bonnet Carré Spillway.
The influx of additional freshwater into the Mississippi Sound from flooded regions upriver is devastating coastal ecosystems, which will result in losses to the Gulf Coast's seafood, sport fishing and tourism industries.
"Given this situation, we agree with Governor Phil Bryant that the Department of Commerce should assist these stressed Mississippi interests," Wicker and Palazzo wrote. "Declaring a federal fisheries disaster will help negatively impacted ecosystems and coastal communities begin recovery efforts."
One of Mississippi's U.S. senators wants President Donald Trump to order temporary pumps to remove floodwaters from part of the state that's been underwater for four months.
U.S. Sen. Cindy Hyde-Smith made the request Wednesday in a letter to Trump, noting the federal government sent temporary pumps to remove water from New Orleans after 2005's Hurricane Katrina.
Reeves makes pitch for Governor on WJTV
Gubernatorial candidate Lt. Gov. @tatereeves (R) served two terms as the state's top finance officer and is completing his second term as Mississippi's Lieutenant Governor. Hear his pitch to voters https://t.co/UsGFplHib2 pic.twitter.com/kK7EPIM2ih

— WJTV Gerald Harris (@GeraldHarrisTV) June 11, 2019
Hood speaks at state County Supervisors' Meeting
Thank you to the @MAS_CountyGov for having me today. As governor, I'll be committed to strengthening partnerships between state and county leaders. I'll work with counties to expand workforce development programs, fix our roads and bridges, and support local businesses. pic.twitter.com/lTA43aF0iT

— Jim Hood (@HoodForGovernor) June 12, 2019
Republican candidate for governor, Robert Foster, made his second visit to a Jones County GOP meeting Wednesday.
Foster spoke to Jones County Republican Women during a luncheon at the Gables.
Foster, who's a first-term state representative from DeSoto County, first spoke to that organization six months ago, just after he announced he was running for governor.
YP – Watson challenges Britton to SOS debate
.@MichaelWatsonMS Challenges @SamBrittonMS to Debates in Secretary of State Race #msleg #mselex READ MORE>> https://t.co/ZMUZtHpb7S pic.twitter.com/0ugv5QXvy7

— Yall Politics (@MSyallpolitics) June 12, 2019
Wicker commends UMMC for telehealth at FCC hearing
.@UMMCnews is a national trailblazer in #telehealth. The @FCC is taking steps to expand this lifesaving service to rural areas and has proposed a $100 million Connected Care Pilot Program inspired by our state. https://t.co/8f5DM6M2CO

— Senator Roger Wicker (@SenatorWicker) June 12, 2019
The Southern District of Mississippi will host a Reentry Services Fair in Jackson under Project EJECT in order to provide vital services, information, and assistance to previously incarcerated individuals who are re-entering society.
The Reentry Services Fair will be held on Wednesday, June 12, 2019, from 1:00 p.m. to 4:00 p.m. at the Eudora Welty Library, 300 N. State Street, in Jackson.
"In order to fix any issue, you have to have the right tools. Through this Reentry Services Fair, we are empowering individuals with the tools to help them reenter society successfully and become productive, law-abiding members of their communities. Reentry is an integral part of Project EJECT and a vital component to reducing violent crime. I want to personally thank these agencies, non-profits, and volunteers for coming together and helping folks get back on their feet. By working together, we can make our neighborhoods safe and secure for everyone," said U.S. Attorney Michael Hurst.
Congressman Thompson questions acting FEMA Administrator on President's comments
"I think it's an estimate about what could be spent in Puerto Rico."

Watch @realDonaldTrump's own FEMA Acting Administrator debunk the "$91 billion" lie that Trump has been pushing in an effort to disparage fellow Americans. pic.twitter.com/Ra5GwPBoCg

— House Homeland Security Committee (@HomelandDems) June 12, 2019
More From This Author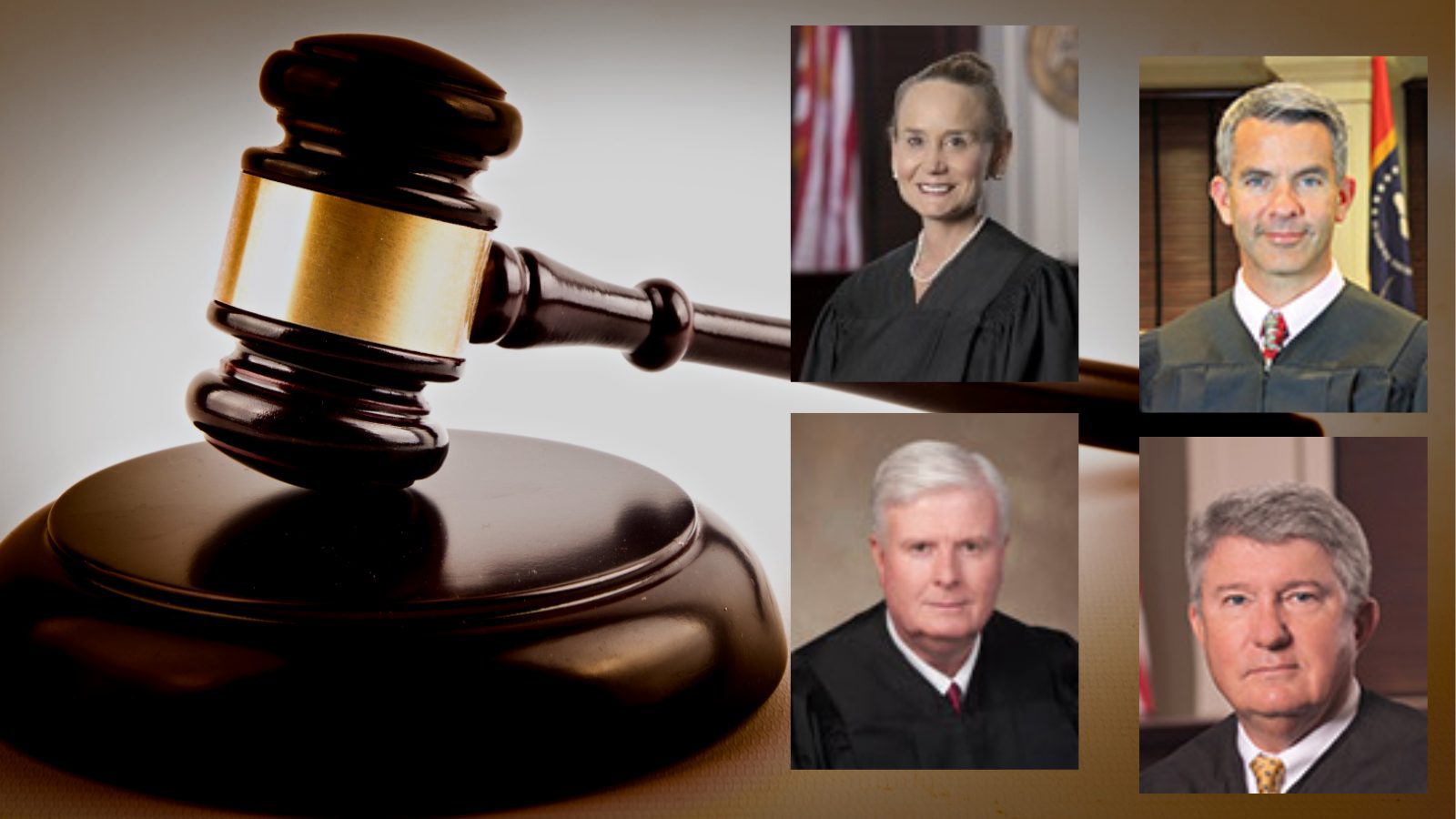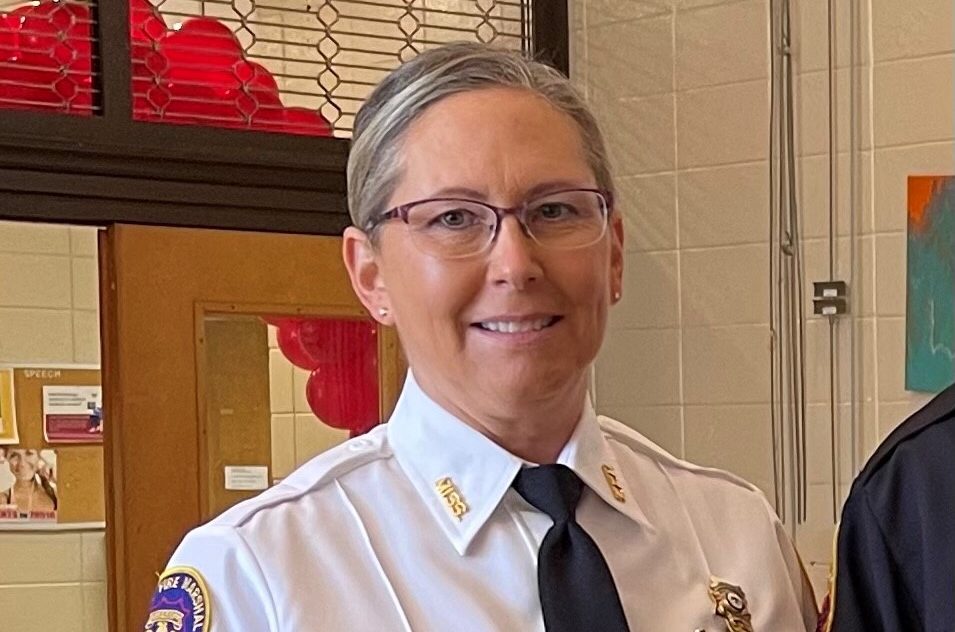 Next Story