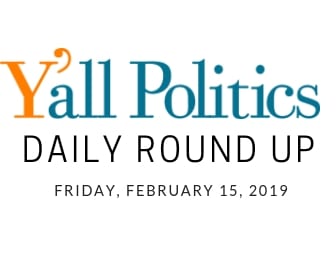 Senator Wicker meets with Ivanka Trump
Today Chairman @SenatorWicker met with @IvankaTrump to discuss the administration's priorities to maintain U.S. leadership in AI, the deployment of 5G networks, and other science and technology initiatives of the future. #IndustriesoftheFuture pic.twitter.com/vJeDgaLfwa

— Senate Commerce (@SenateCommerce) February 14, 2019
Senator Hyde-Smith supports funding bill
Completing the FY19 funding bills will bring greater certainty to priority projects and programs in MS. The bill that doesn't have everything @POTUS or I wanted, but the overall package funds physical barriers, law enforcement, and detention facilities to improve border security. pic.twitter.com/y3eknpDVMK

— U.S. Senator Cindy Hyde-Smith (@SenHydeSmith) February 14, 2019
Congressman Palazzo backs funding bill he helped negotiate
I agree with President Trump that there is still much more work to be done, and I supported this legislation knowing our job is not yet finished.

Learn how this bill will impact Mississippi here: https://t.co/a25KSWp5To

— Cong. Steven Palazzo (@CongPalazzo) February 15, 2019
Congressman Thompson seeks to prevent taking of land for border wall
As Chairman @BennieGThompson said today, we will not sit idly by while the Administration aggressively takes the land it wants from border landowners just to fulfill a campaign promise.

— House Homeland Security Committee (@HomelandDems) February 15, 2019
The executive director of Mississippi ACLU announced plans Thursday to run for state attorney general.
Jennifer Riley Collins, 53, of Clinton is the first Democrat to make her intentions known…
…She has been executive director of the Mississippi ACLU since 2013. She is also vice president of advocacy for the Sargent Shriver National Center on Poverty Law. She has a long military career in the U.S. Army and Reserves.
Collins said in a statement she has dedicated her life to protecting Mississippians and striving for justice. She said her legal career has put her on the frontlines fighting for criminal justice reform, juvenile justice, poverty, and voting rights.
Rep. Missy McGee, R-Hattiesburg, is getting support from her constituents for her decision, including from a pro-life family who struggled with fertility.
McGee is one of 36 lawmakers in the House Wednesday to vote against the bill, which would ban abortion when a fetal heartbeat is detected. Eighty-one voted for the ban, which could mean an abortion would be outlawed as early as six weeks into a pregnancy…
…"I cannot support legislation that makes such hard line, final decisions for other women; because, in fact, there are painful and heart-wrenching circumstances that do arise and should allow a woman to confer with her faith, her doctor and her family to make what will surely be one of — if not THE — most difficult decision of her life," McGee said…
…Gulfport resident Kenny Craig is trying to start a grassroots effort to find a viable conservative candidate to run against McGee, who is currently running unopposed in the next election.
"If we can find a candidate to run against her before the deadline of March 1st I will personally donate $1,000, and will get a lot of others to donate to the campaign as well," Craig said on Facebook. The post, which has been shared about 60 times on Thursday, had pledges of $1,000 contributions from two other people.
Gov. Bryant to Amazon after dropping out of NY: We have plenty of room for expansion
Mississippi is glad to have Amazon in Marshall County. We have plenty of room for expansion. https://t.co/pekjcZLJox

— Phil Bryant (@PhilBryantMS) February 14, 2019
DEAD
TOW TRUCK PROPERTY — Senate Bill 2182 would have allowed tow truck owners to sell personal property left inside of towed cars to cover unpaid towing bills.
REGIONAL JAILS — House Bill 1470 would have required the Mississippi Department of Corrections to fill county-owned regional jails before housing inmates in private prisons.
INMATE RELEASES — House Bill 871 would have required sheriffs to check and make sure jail inmates aren't breaking parole conditions before releasing them.
The longest-serving state lawmaker in Mississippi's history may be retiring, but the legacy of Biloxi Sen. Tommy Gollott's work will last long after he leaves the capitol.
With 52 years of service, Gollott has built a lot of things from the ground up…
…He said Gollott was involved from the very beginning when the legislature created the Coliseum Commission in 1968…
…In 1994, he built another big thing by turning a small bureau into what is now known as the Department of Marine Resources.
Mississippi state senators support keeping public subsidies alive through 2024 for special education students who attend private schools.
The Senate voted Thursday to approve Senate Bill 2675, which extends the current endpoint of the program from 2020. It moves to the House for more work.
Republican Sen. Chad McMahan of Guntown successfully added an amendment that would require any leftover money in the account to be sent to a public school if a student returned to a public school in the middle of the year.
What's being called a revenge porn bill has passed the Mississippi Senate. SB 2528 would create civil and criminal penalties for sharing "intimate visual material."
The bill defines that as material that shows a person with their intimate parts exposed or engaged in sexual conduct.
Sen. Sally Doty, of Brookhaven, filed the bill and warns young people to be careful about what's on their phone. The bill also covers "sextortion" or extortion. That would be when someone gets the intimate photos intended to remain private and then threatens to publish them.
More From This Author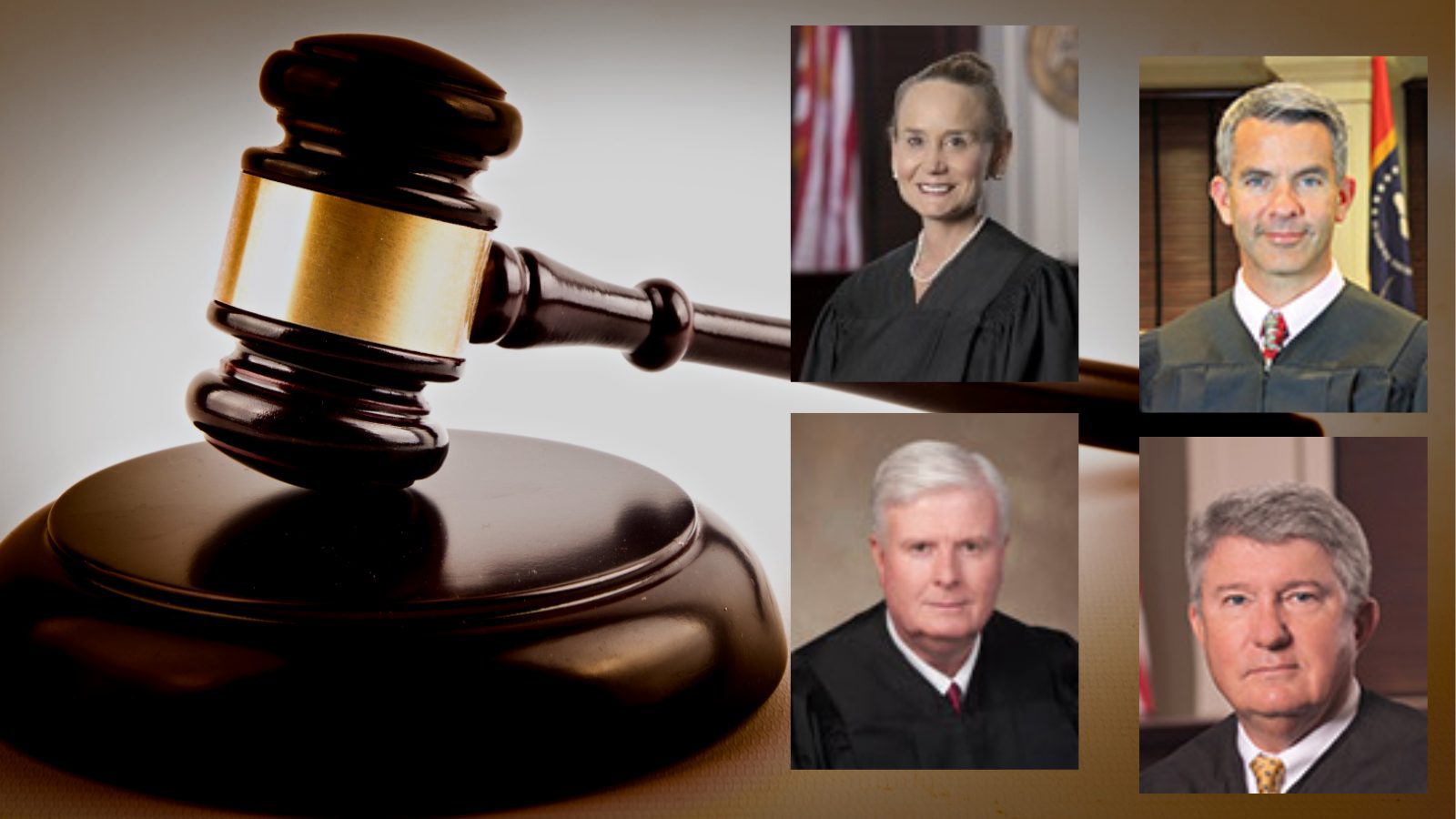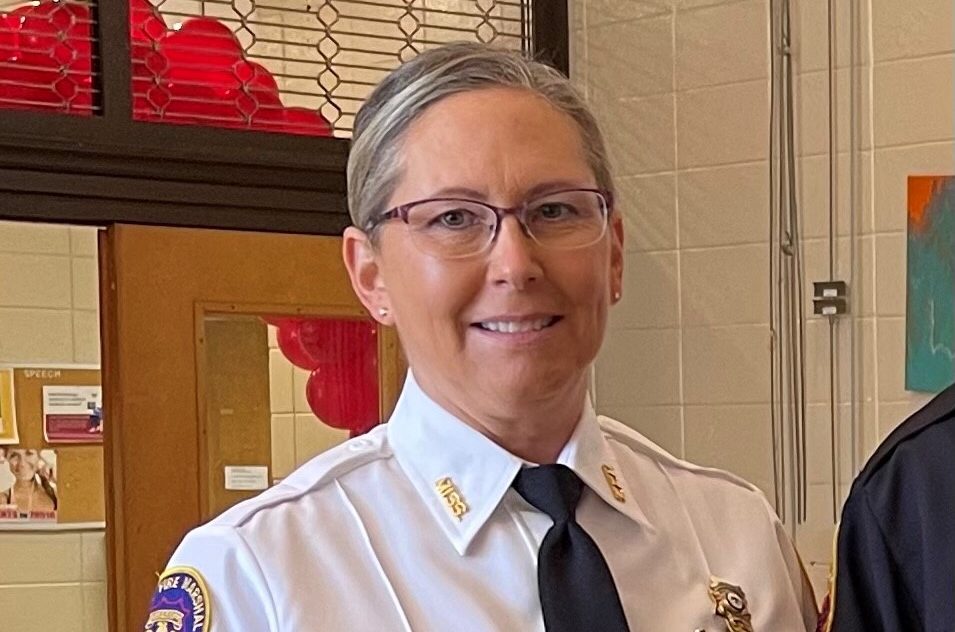 Previous Story