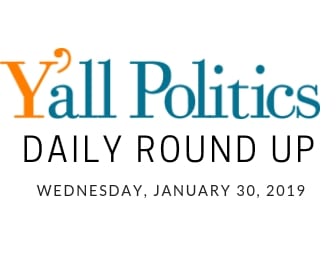 Administrative forfeiture is for property valued at less than $20,000. Law enforcement says it's a needed tool.
"Don't monkey with the facts," said Commissioner of Public Safety Marshall Fisher. "The facts are this. Every one of these is linked to a violation of the controlled substance act. That is a myth."
It's nothing new. It's been on the books in Mississippi since 1988. But the law expired last July. Now, lawmakers are trying to get it back on the books. Without it, agencies have to go through full judicial proceedings, even if the property owner doesn't contest it. Still, Rep. Mark Baker says agencies have to provide a notice and give 30 days for the owner to contest.
"You're required to get a 72 hour seizure warrant after you take something," said Rep. Mark Baker. "After you seize something, you're required to get a seizure warrant from an impartial magistrate."
But there's push back. The Mississippi Center for Public Policy says it knows the asset forfeitures will happen. But they'd rather see the administrative type stay off the books.
#MSLeg Democrats promote Human Rights Campaign, LGBTQ equality
Thank you @HRC for stoping by the Capitol today! pic.twitter.com/mUmh4Ur58d

— Rep. Jeramey Anderson (@jerameyanderson) January 29, 2019
Some Mississippi lawmakers say they are pushing for greater transparency by government boards and agencies.
A bill that advanced Tuesday would require some city and county governments and state government boards and agencies to post minutes of their meetings online.
House Bill 1296 passed the Accountability, Efficiency and Transparency Committee. It will go to the full House for more debate.
Cities with fewer than 25,000 residents or counties with fewer than 50,000 residents would be exempt from the requirement to post minutes online.
Mississippi officials want a federal judge to throw out a federal government lawsuit challenging how the state runs its mental health system.
But the U.S. Department of Justice, in papers filed last week, urges the judge to reject both of the state's arguments.
The state claims that the federal government doesn't have authority to sue the state under part of the Americans with Disabilities Act that it's citing. Lawyers for Mississippi Attorney General Jim Hood also claim that the federal government hasn't done enough to lay out what changes it wants to Mississippi's mental health system.
More From This Author