Millsaps College and Mississippi Public Broadcasting will present a debate between candidates running in a U.S. Senate special election.
"Decision 2018: Mississippi U.S. Senate Debate" will take place Thursday, Oct. 4 at 7 p.m. in the Recital Hall of the Gertrude C. Ford Academic Complex on the Millsaps campus and will be broadcast live on Mississippi Public Broadcasting Television and MPB Think Radio…
…Candidates Mike Espy, a former congressman and U.S. Secretary of Agriculture, state Sen. Chris McDaniel and Tobey Bartee, former U.S. Navy Intelligence Officer, have committed to participating in the debate. Hyde-Smith has an open invitation to join the debate but has cited scheduling issues with the Senate calendar as a likely obstacle to her participation.
#MSSen: Espy sits in with Scarborough in Oxford
Great time on @Morning_Joe. Enjoyed the dialogue. It was quite an experience. Hotty Toddy!! pic.twitter.com/u2fvuXR0bQ

— Mike Espy (@espyforsenate) September 14, 2018
Sen. Hyde-Smith announces Mississippi impact of Appropriations package
With House action today, Congress will send a FY19 appropriations package to @POTUS. The bill funds important @USACEHQ flood & water infrastructure projects in Mississippi. Read more: https://t.co/rikRAUe5Gx pic.twitter.com/s9xOAL9oW4

— U.S. Senator Cindy Hyde-Smith (@SenHydeSmith) September 13, 2018
WCBI – Gov. Bryant lays out possible lottery timeline
Congressman Thompson talks Puerto Rico, Trump, hurricane response
@BennieGThompson, top House Homeland Dem: "The fact that the President will not take responsibility for his Admin's failures and will not even recognize that thousands have perished shows us, once again, that he is not fit to serve as our President. He should resign at once."

— Nicholas Fandos (@npfandos) September 13, 2018
.@BennieGThompson of @HomelandDems says he's received assurances from @fema that fed govt is prepared for Florence.

But he's been extremely critical of the response to Maria which devastated Puerto Rico last year. So he's taking a wait-and-see approach. pic.twitter.com/Yew4zIlwq3

— Drew Petrimoulx (@DrewPetrimoulx) September 13, 2018
Moody's Investors Service has deemed the recent special session of the Mississippi Legislature — in which lawmakers passed a lottery and funded infrastructure work — a "credit positive," as Standard & Poor's moves the state's outlook from "negative" to "stable."
As lawmakers prepare to set next year's budget, state finances are looking up — positive movement from flagging or stagnant state revenue in recent years.
"This is great news for our state," Gov. Phil Bryant said in a statement. "Better educational outcomes, more revenue, low unemployment and an innovative infrastructure funding mechanism will all continue to improve our rating."
CLARION LEDGER – Brandon Jones: Gov. Phil Bryant needs to give AG Jim Hood credit for BP money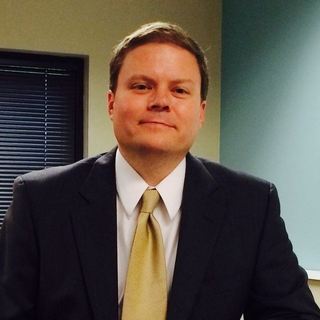 On September 5, when Governor Phil Bryant, Lt. Governor Tate Reeves and House Speaker Philip Gunn celebrated the BP funds appropriation bill approved during the Special Session, notably absent was the man responsible for securing the funds, Attorney General Hood. Governor Bryant also didn't make mention of the years of regressive tax policies and the Legislature's infatuation with social issues that helped create Mississippi's current budget crisis. After years of corporate giveaways, the Legislature had little choice but to apply some of the one-time money from the oil spill settlement to plugging other holes in the budget like roads and bridges.
During the Sept. 5 ceremony, Governor Bryant said, "This amount of funds into the Mississippi Gulf Coast will have a remarkable effect on the economy…because, you see, we're going to ask you to help us to make sure that we create jobs and grow industry here, with this investment." The tone and tenor of the presentation belied the fact that this money wasn't a magical stimulus package brought down from Republican heaven, it was the result of a lot of work by Mississippi's Attorney General.
While Republican leadership often seems all too eager to turn over its lunch money to corporate bullies, General Hood has consistently stood up for Mississippi's interests regardless of the size or influence of the adversary.
Governor Bryant will never say it this way but BP made a mess and General Hood helped clean it up.
MSGOP tweets response to Jones article
Lo and behold @AGJimHood wakes up in Houston, MS and decides to take credit for the BP settlement. Didn't Mike Moore make millions for settling this case? https://t.co/tC51xiIKRO

— Mississippi GOP (@MSGOP) September 13, 2018
WJTV – Magnolia Mayor on mission to find mystery person flying state flag
Gov. Bryant speaks at Appalachian Regional Commission conference
Great start to "Appalachia Works: Expanding Opportunities for Our Region's Future," the annual Appalachian Regional Commission conference held this year in Tupelo. Proud to host this event with Tim Thomas, Federal ARC co-chair. #MSWorks pic.twitter.com/ZOWzcvGHmX

— Phil Bryant (@PhilBryantMS) September 12, 2018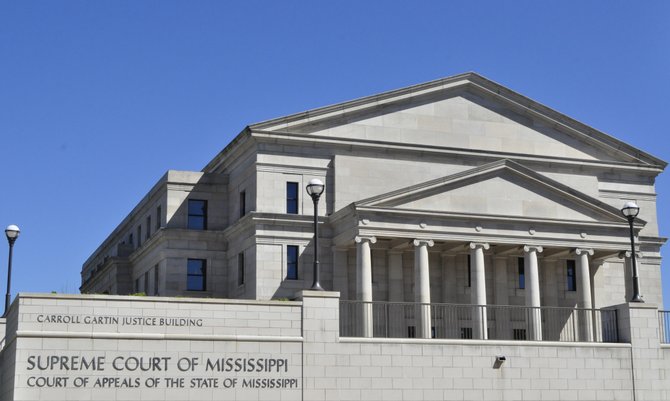 The Supreme Court of Mississippi affirmed that Governor Phil Bryant has the power to control the budget of state agencies.
The ruling comes after Miss. Representative Bryant W. Clark and Miss. Senator John Horhn sued after Bryant reduced the budget of various state agencies by millions in 2016 and 2017.
Clark and Horhn claimed the governor violated the Mississippi Constitution by doing so.
Good reporting about this issue. I am pleased with the Mississippi Supreme Court's decision. Ensuring the state's budget is balanced is a statutory responsibility that I will uphold.https://t.co/KMQrw3o764

— Phil Bryant (@PhilBryantMS) September 13, 2018
WJTV – New U.S. citizens look forward to election
More From This Author