The McDaniel online war machine may be a little rusty from 2014: He inadvertently accused Hyde-Smith of pushing for gun control in Alabama.
"Cindy Hyde-Smith even pushed for gun control while serving as Commissioner of Agriculture in Alabama," McDaniel's fundraising email claimed. He went on to say that Republican Majority Leader Mitch McConnell is taking Hyde-Smith to "cocktail parties and high dollar dinners all over D.C. and Georgetown" to raise money.
Hyde-Smith campaign manager Jordan Russell fired back: "As usual, Chris McDaniel can't get his facts straight even when it comes to geography. It's strange but not surprising given how McDaniel is all over the map on so many issues, especially when he's called President Trump economically liberal, not conservative, and even calling the tax cut bill an embarrassment."
McDaniel in his email also said: "Friend, they're planning to use that money to blow me out of the water to avoid their worst nightmare of a November 26 run-off against you and me." But I'm thinking another candidate would actually love for McDaniel voters to show up to vote Nov. 26 for a runoff — considering the runoff would actually be held Nov. 27.
Hyde-Smith on Sen. Sanders' Jackson visit: "Mississippi doesn't need Bernie's liberal policies"
Vermont's Bernie Sanders came to Jackson today. Why one of the Senate's most liberal, anti-gun, pro-choice, socialist voices would want to plant his flag in Mississippi is BEYOND understanding. Like and RT if you agree—Mississippi doesn't need Bernie's liberal policies #Cindy2018 pic.twitter.com/ZXeEuBrOR2

— Cindy Hyde-Smith (@cindyhydesmith) April 5, 2018
Andy Taggart of Madison said weeks ago that he might enter the special election to finish the term started by longtime Republican Thad Cochran. He says Thursday that he's not running.
State Rep. David Baria, Democratic candidate for US Senate, lists endorsements in fundraising email
Mississippi AFL-CIO
Rep. Jarvis Dortch HD 66 (Hinds County)
Rep. John Hines HD 50 (Bolivar, Issaquena and Washington Counties)
Rep. Steve Holland HD 16 (Lee and Monroe Counties)
Rep. Kevin Horan HD 34 (Carroll, Grenada, Holmes, Leflore and Tallahatchie Counties)
Rep. Abe Hudson HD 29 (Bolivar and Sunflower Counties)
Rep. Lataisha Jackson HD 11 (Panola and Tate Counties)
Rep. Robert Johnson HD 94 (Adams, Franklin and Jefferson Counties)
Rep. Orlando Paden HD 26 (Bolivar and Coahoma Counties)
Rep. Rufus Straughter HD 51 (Humphreys, Sharkey and Yazoo Counties)
Rep. Preston Sullivan HD 22 (Chickasaw and Pontotoc Counties)
Rep. Cheikh Taylor HD 38 (Clay, Lowndes and Oktibbeha Counties)
Rep. Percy Watson HD 103 (Forrest County)
A Hinds County Circuit Court Judge announced he is going to run for a seat on the state Court of Appeals.
Judge Jeff Weill made the announcement Thursday morning.
The former Jackson City Councilman has been a circuit judge for more than 8 years and had said he would not seek re-election to that post after his current term ends in December.
The U.S. Department of Transportation's Federal Transit Administration announced that the Mississippi was awarded $2,600,000 in grants to help improve bus infrastructure.
A total of 139 projects in 52 states and territories will receive funding from FTA's Buses and Bus Facilities Infrastructure Investment Program. The funding totals about $264 million.
"Every day, working families across America rely on buses, and these grants will ensure that these vital services continue to be both safe and efficient," said U.S. Transportation Secretary Elaine L. Chao.
Great news for @CityofGulfport! @CongPalazzo & I today announced an award of $2.6M to construct an 1,100 foot pedestrian and bus bridge above Highway 90 in downtown Gulfport. This bridge will connect Jones Park, downtown, and the new aquarium. https://t.co/iB6GZKWxgR

— Senator Roger Wicker (@SenatorWicker) April 5, 2018
Pascagoula Mayor Dane Maxwell thanks EPA Administrator Pruitt
"The City of Pascagoula thanks EPA Administrator Scott Pruitt for his strong leadership and dedicated partnership to clean up the Mississippi Phosphates site.
"Since Scott Pruitt has been at the helm, the EPA has been great to work with. He has built a team that is responsive and results-driven.
"Today, the EPA measures its success by how many environmental problems it solves, which has not always been the case with previous administrations. It is amazing how much Scott Pruitt has turned around the EPA in less than 15 months.  We're grateful he's there."
Despite failures that have the potential to cost the state $185 million, Mississippi has received positive results from its incentive programs designed to entice companies to locate in the state, according to a study conducted by the office of Auditor Stacey Pickering.
Pickering's office found the state has had a return of $12 for each $1 invested in five incentive programs operated by the Mississippi Development Authority even when taking those failures into account.
The 243 projects studied date back to 2010 and were awarded incentives through five programs – the Mississippi Major Economic Impact Act (MMEIA), the Industry Incentive Financing Revolving Fund (IIFRF), the Mississippi ACE Fund (ACE), Rural Impact Fund Grant Program (RIF) and the Existing Industry Productivity Loan Program.
An Atlanta woman known in Mississippi for campaigning during the 2014 U.S. Senate and Jackson mayoral races has been indicted in a bribery scheme that has rocked Atlanta in recent years.
Mitzi Bickers — a pastor who hosted parties for former Jackson Mayor Tony Yarber where "strippers wearing only body paint greeted them at the door," according to a federal lawsuit — is accused of pocketing more than $2 million in bribes from Atlanta businessmen between 2010 and 2015.
Bickers, who worked for the city from 2010 to 2013, allegedly received the bribes in exchange for steering nearly $17 million in Atlanta city contracts. Bickers pleaded not guilty Thursday to an 11-count indictment, which comes at least two-and-a-half years into an FBI investigation over Atlanta city contracting.
More From This Author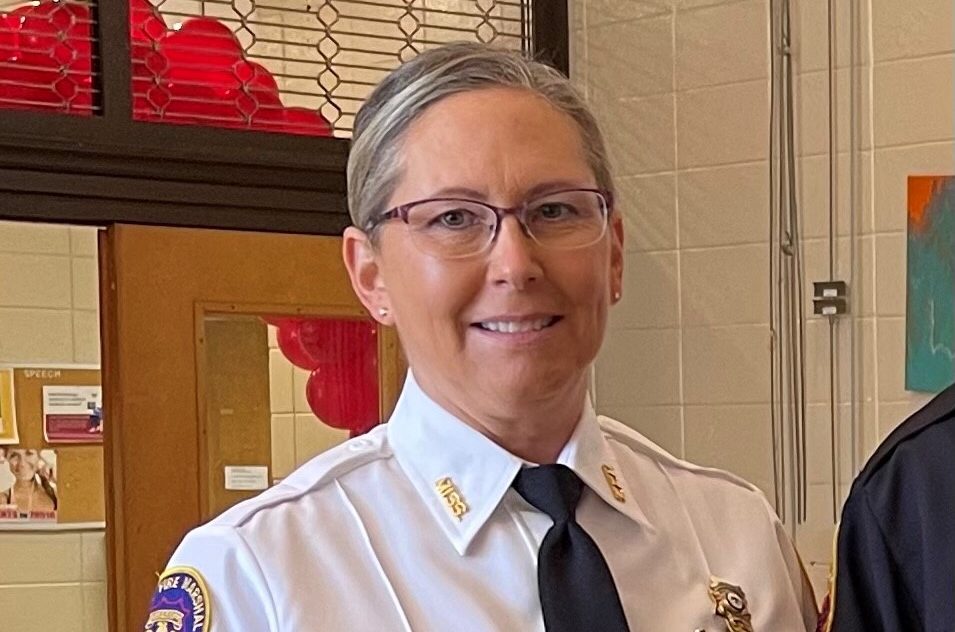 Previous Story