Sen. Wicker tweets on President Trump's State of the Union
During @realDonaldTrump's first year in office, we have delivered massive tax cuts, confirmed a record number of conservative judges to the bench, and cut billions of dollars' worth of job-killing red tape. #SOTU

— Senator Roger Wicker (@SenatorWicker) January 31, 2018

Later releases statement that America is "On the right track" under Trump leadership:

U.S. Senator Roger Wicker, R-Miss., issued this statement after President Donald Trump concluded his first State of the Union address:

"During President Trump's first year in office, we have delivered massive tax cuts, confirmed a record number of conservative judges to the bench, and cut billions of dollars' worth of job-killing red tape. These policies have sparked a historic rally on Wall Street and on Main Street, raised wages for workers, and cut unemployment rates to near historic lows. But as the President correctly noted tonight, much more work lies ahead.

"I share the President's goal of passing an infrastructure plan to address the backlog of infrastructure projects waiting to be completed. Rebuilding our nation's highways, bridges, and ports is critical to maintaining economic gains and to preparing for the future. The President also addressed the security situation along our southern border and other immigration reforms that I support, such as stopping chain migration and ending the diversity visa lottery program.

"Also, we have made tremendous progress in the past year to rebuild our military. Now is not the time to let up. The House and Senate need to negotiate appropriations caps for the rest of this year and all of next year. I agree with Defense Secretary Mattis and other commanders that this should be done immediately, mirroring the spending levels outlined in the most recent National Defense Authorization Act."
Sen. Cochran's statement on President Trump's first State of the Union Address
WASHINGTON, D.C. – U.S. Senator Thad Cochran (R-Miss.), chairman of the Senate Appropriations Committee and its Subcommittee on Defense, tonight released the following statement on President Trump's first State of the Union address to Congress:
"President Trump's address to the nation emphasized his commitment to a stronger and safer America.  He outlined an ambitious agenda, and I will continue to work with his administration to rebuild our military and strengthen the economy.
"The President's plan to enhance our nation's infrastructure holds great potential for Mississippi.  I hope Congress will work in a bipartisan manner this year to pass significant investments for infrastructure and public works."
Cochran has consistently called for Congress and the administration to reach an agreement on spending caps, which is necessary to complete the FY2018 appropriations process and to address other national priorities—including many of those outlined in tonight's State of the Union address.
Gov. Bryant attends SOTU and tweets
I am grateful he reinforced his commitment to those values tonight in his State of the Union. I was honored to attend. #SOTU pic.twitter.com/FqlIyU1n7c

— Phil Bryant (@PhilBryantMS) January 31, 2018
Congressman Harper issues statement on SOTU
U.S. Congressman Gregg Harper (MS-03), Chairman of the Committee on House Administration and the Energy and Commerce Subcommittee on Oversight and Investigation, released the following statement following President Donald Trump's first State of the Union address:
"President Donald Trump delivered a bold, powerful State of the Union address this evening, where he laid out his comprehensive plan to continue to build a safe, strong, and proud America. President Trump's speech was a celebration of the big wins from his first year, and a call to action on his plans to tackle the nation's challenges and to continue to improve the lives of the American people.
In his first year in office, President Trump worked side-by-side with Congress to deliver a fair, simple, pro-family tax code, providing much needed relief to the taxpayers and boosting America's economy to levels not seen before. As a result, over 75% of Mississippi taxpayers will start to see an increase in their paycheck this month. Those are real results for real people. In his speech, the President discussed his bipartisan pathway forward to strengthen our national security and rebuild our nation's infrastructure. I look forward to working with the Trump Administration to continue to deliver measurable results for our country and for the American people."
Congressman Palazzo comments on SOTU
Congressman Steven Palazzo (MS-4) released the following statement after President Donald Trump's first official State of the Union address.
"Tonight, I was inspired to hear President Trump share his priorities and vision for our nation. Our country is faced with many problems, but over the last year our focus has been to make America safer, stronger, and prouder." Palazzo said. "We are seeing record breaking lows for unemployment levels, a booming economy, jobs returning back to American soil and a revitalized commitment to our troops.
"In his speech, he called on Congress to work on securing our borders, and I couldn't agree more. We must take quick action to secure our borders by providing the proper tools that will prevent illegal immigrants from crossing into the United States. We can no longer allow illegal drugs and weapons to enter our country. Historically, presidents have called for action, but now we have a leader who wants to take real steps toward fixing our broken immigration system. I agree that we must construct physical barriers where it is necessary. We must also hire more immigration officers and implement state-of-the-art technology that will allow for effective control of our borders. Securing our borders should not be a question of if or when, but how and now.
"I was thrilled to hear him highlight the tremendous tax relief we passed for the middle class and small businesses. South Mississippians know the value and pride that comes with hard work. After we passed the Tax Cuts and Jobs Act we've seen hundreds of companies invest back into our economy; the stock market has boomed; wages, college savings, and retirement accounts have increased; and bonuses are still being handed out. All of this is a product of tax reform. This goes hand-in-hand with eliminating crippling regulations across the board. Since his first day in office, the President took immediate action to rollback burdensome regulations and it is clear he plans to continue on this path. All of these opportunities and investments will work together to lift up all Americans.
"One of the most promising parts of the President's address was his commitment to rebuild our military and not repeat the mistakes of previous administrations. The war on global terrorism is far from over, and knowing our Commander in Chief wants to ensure our military has the tools they need to win is a nice change of pace from the Obama Administration. In Congress, our first constitutional responsibility is to provide for the common defense of this nation. That starts with investing in our military and remaining a powerful global force.
"We know there are greater opportunities on the horizon. I was inspired by his words, and agree that we are living in a new American moment."
Mississippi Democratic Party statement on SOTU
https://www.facebook.com/MSDemocrats/posts/1580307515371328
More From This Author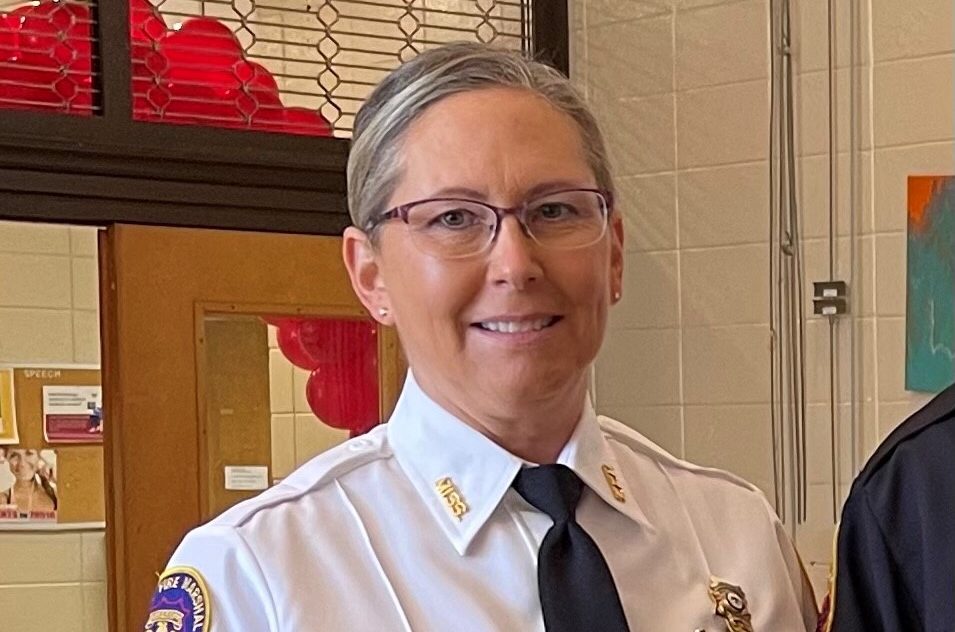 Previous Story
Next Story