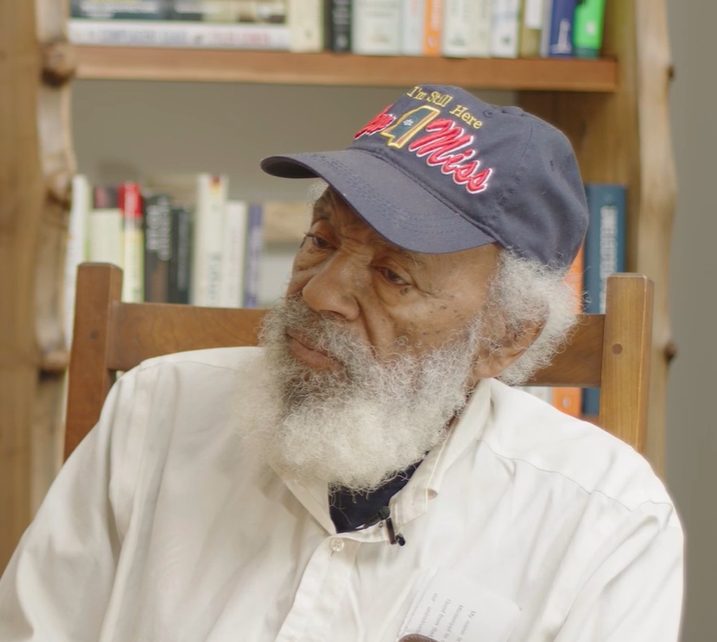 James Meredith
Meredith, in his "third and final mission," says Jesus is the answer to stop the violence and unite communities.
James Meredith, an American civil rights icon, is partaking in a 200-mile walk against crime across the state of Mississippi as he celebrates his 90th birthday.
Meredith is on what he calls his "third and final mission," a walk to raise the level of morals to stop the rampant crime in black communities. Throughout the walk, he will be meeting with city and community leaders to discuss the topics of crime and racism.
As reported by WLOX this week, Meredith stopped in Poplarville where he spoke to a crowd at the local First Baptist Church. WLOX noted that Meredith has visited Corinth, Ripley, Ecru, Charleston, Hernando, and several more locations on his 200-mile walk.
Meredith said, "we're headed the right direction." He explained that to those who need a new idea about how to solve crime, he believes Jesus Christ to be the answer to stop the violence and unite communities.
Meredith's first mission was the integration of the University of Mississippi. He applied to the then all-white university in 1961 where he was admitted, but his admission was withdrawn when the registrar discovered his race. Since this occurred after the 1954 Brown v. Board of Education ruling, schools were ordered to desegregate. Meredith filed a lawsuit alleging discrimination, and the U.S. Supreme Court ruled in his favor.
When Meredith arrived at Ole Miss to register for classes on September 20, 1962, he found the entrance blocked. Rioting erupted and federal law enforcement was called in. On October 1, 1962, Meredith became the first black student to enroll at the University of Mississippi.
Three years following his graduation from the University of Mississippi, Meredith embarked on his second mission, the Walk Against Fear. The walk took place from Jackson, Mississippi to Memphis, Tennessee. The goal, he has said, was to teach black people in the state of Mississippi the importance of registering to vote. Just one day into the walk, Meredith was shot by a Tennessee resident. However, many other civil rights leaders, including Martin Luther King, Jr. arrived to continue the march on Meredith's behalf.
Following Meredith's recovery, he rejoined the group, and on June 26th the marchers successfully reached Jackson, Mississippi. Throughout the time of the walk, thousands registered to vote.
Meredith plans to conclude this third walk – a walk against crime – on June 25th in Jackson.
About the Author(s)
Anne Summerhays
Anne Summerhays is a recent graduate of Millsaps College where she majored in Political Science, with minors in Sociology and American Studies. In 2021, she joined Y'all Politics as a Capitol Correspondent. Prior to making that move, she interned for a congressional office in Washington, D.C. and a multi-state government relations and public affairs firm in Jackson, Mississippi. While at Millsaps, Summerhays received a Legislative Fellowship with the Women's Foundation of Mississippi where she worked with an active member of the Mississippi Legislature for the length of session. She has quickly established trust in the Capitol as a fair, honest, and hardworking young reporter. Her background in political science helps her cut through the noise to find and explain the truth. Email Anne: anne@magnoliatribune.com
More From This Author
Previous Story