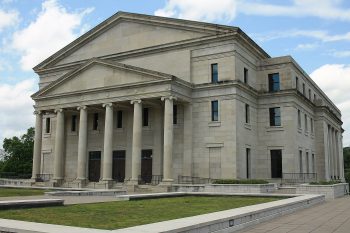 Plaintiffs appealed a Hinds County Chancery Judge's order to dismiss the lawsuit and requested an Emergency Motion for Expedited Consideration.
On Thursday, the Mississippi Supreme Court approved a motion to expedite the process for consideration of a lawsuit filed against House Bill 1020. The appeal comes after a Hinds County judge dismissed the suit in early May.
Judge Dewayne Thomas ruled against the three Jackson residents who brought the case with the aid of legal organizations. The judge dismissed the suit, indicating in his opinion that the plaintiffs' claims failed on the merits. He found that they were unable to prove, beyond a reasonable doubt, that the challenged provisions are unconstitutional and would create irreparable harm.
The plaintiffs point to several issues in the new law in which they believe infringe on their constitutional rights. Those provisions include allowing temporary appointed judges in Hinds County, appointed by the Chief Justice. They also took issue with the creation of a separate inferior court within the Capitol Complex Improvement District (CCID).
At that time, lead legal counsel for the plaintiffs said they planned to appeal the decision.
The ACLU of Mississippi and MacArthur Justice Center filed the lawsuit on behalf of Ann Saunders, Sabreen Sharrief, and Dorothy Triplett. The three Jackson women believe the law created by HB 1020 violates their constitutional rights as citizens.
Mississippi Supreme Court Justice Josiah Coleman signed the emergency motion request. Oral arguments before the state's high court are expected to be heard July 6th at 10:30 a.m.
"After due consideration, the undersigned Justice finds that the motion should be granted. The appellants' brief shall be filed on or before May 31, 2023," Coleman writes. "The appellees' briefs should be filed on or before June 14, 2023. Any reply brief shall be filed on or before June 19, 2023. No extensions will be granted absent extraordinary circumstances."
About the Author(s)
Sarah Ulmer
Sarah is a Mississippi native, born and raised in Madison. She is a graduate of Mississippi State University, where she studied Communications, with an emphasis in Broadcasting and Journalism. Sarah's experience spans multiple mediums, including extensive videography with both at home and overseas, broadcasting daily news, and hosting a live radio show. In 2017, Sarah became a member of the Capitol Press Corp in Mississippi and has faithfully covered the decisions being made by leaders on some of the most important issues facing our state. Email Sarah: sarah@magnoliatribune.com
More From This Author