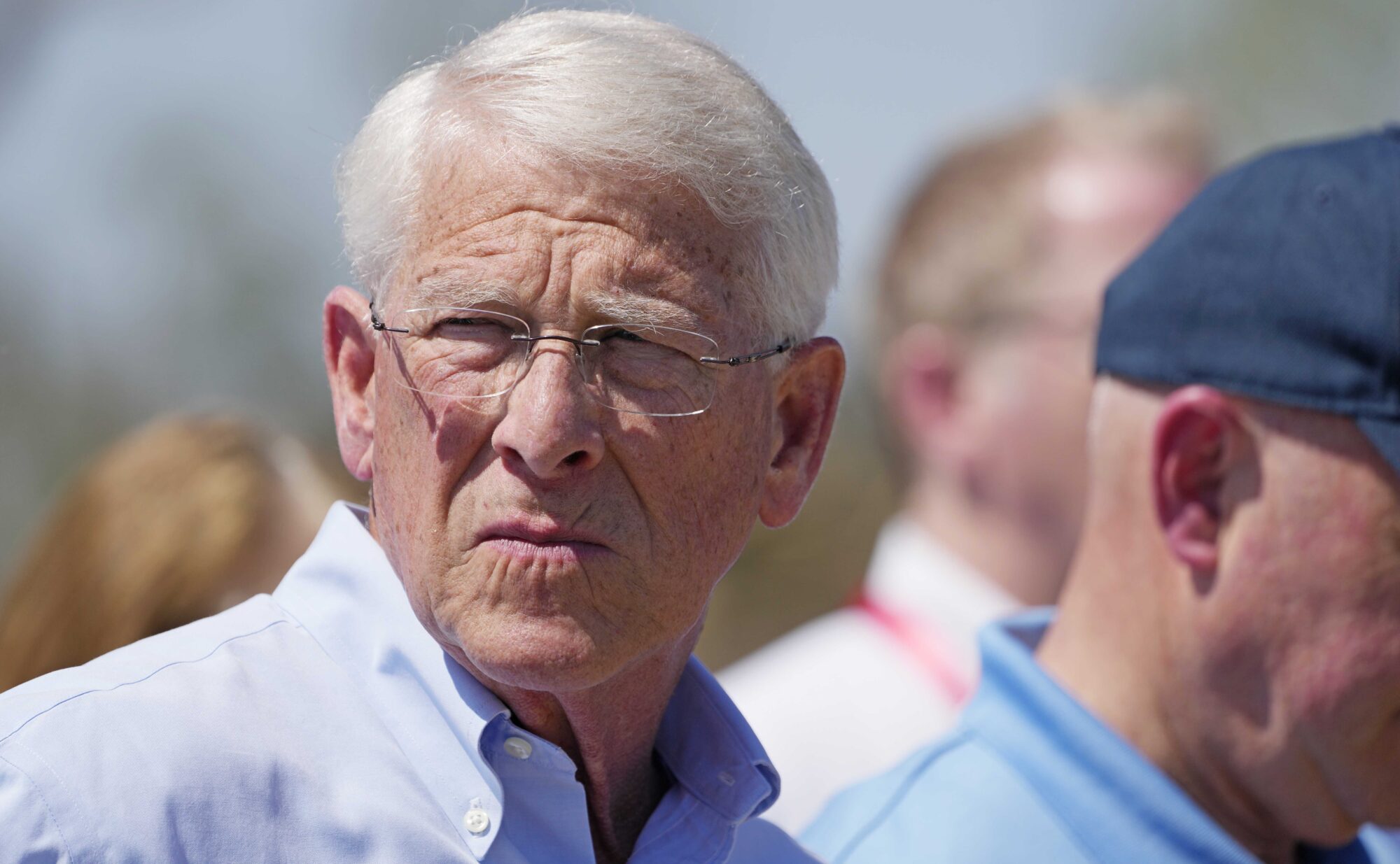 U.S. Sen. Roger Wicker, R-Miss., stares at reporters during a news conference, Sunday, March 26, 2023, in Rolling Fork, Miss., by a delegation of federal, state and local officials, following a tour of one of the areas affected by a tornado. (AP Photo/Rogelio V. Solis - Copyright 2023 The Associated Press. All rights reserved.)
In his most recent FEC filing, the senior U.S. Senator from Mississippi reported $3.5 million cash-on-hand.
Mississippi's senior U.S. Senator Roger Wicker, a Republican, will once again be on the ballot for re-election in 2024. His campaign is already in high gear heading into next year's election cycle, announcing today that Wicker has raised over $1.1 million in the first three months of 2023.
According to his recent filing with the Federal Election Commission, Wicker's latest fundraising haul brings his current campaign cash on hand balance to nearly $3.5 million.
"Gayle and I are grateful for the enormous outpouring of encouragement and support we've received from all over Mississippi," Senator Wicker said. "Our campaign will continue the hard work of organizing volunteers in all 82 counties and earning the trust and support of voters as I seek another term in the U.S. Senate in 2024."
Thus far, Wicker has drawn one challenger, Democrat Ty Pinkins. Pinkins announced his 2024 U.S. Senate campaign in January, saying at the time he was concerned with the direction of the country.
"So many of our elected leaders have failed us. They have forgotten the meaning of selfless service, honesty, and duty. Many of them have pledged loyalty to ideology rather than the flag –and more importantly, the people it represents," Pinkins said. "They have forgotten the importance of improving your lives and the lives of your families. They have forgotten the importance of listening – listening to you and hearing what matters to you."
Since his announcement, Pinkins, a self-described son of the Mississippi Delta, has been traveling the state holding town halls, meeting with local Democratic organizations, and speaking with media.
As of the publication of this article, Pinkins' campaign finance report for the first quarter of 2023 is not available through the Federal Election Commission. Pinkins' last filing representing the end of 2022 showed his U.S. Senate campaign had taken in $25 and had $25 cash on hand.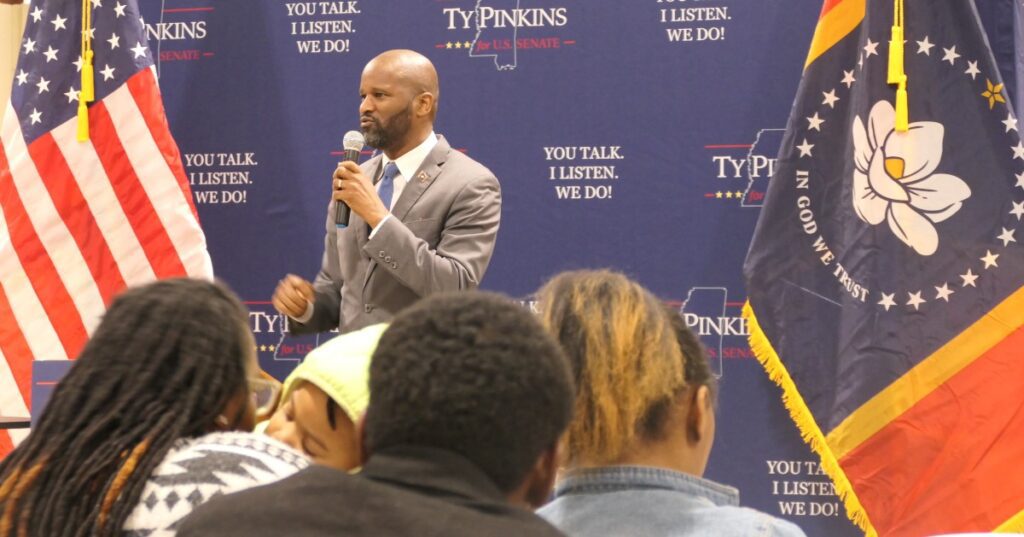 It is unclear at this time if Senator Wicker will draw a Republican Primary challenger, though political insiders have speculated about potential GOP opponents, including outgoing House Speaker Philip Gunn. A sizable war chest might be evidence that he is taking the potential of a challenger seriously. It might also be an effective deterrent.
Mississippi's senior Senator has been willing to buck Republican populism from time to time, most recently drawing ire from some circles over his commitment to Ukraine in their fight against Russia. Senator Wicker is presently the ranking member of the Senate Armed Services Committee and is also a senior member of the Senate Committee on Commerce, Science and Transportation.
In 2007, Wicker, a 13-year Congressman, was appointed to the Senate seat by former Governor Haley Barbour after then-U.S. Senator Trent Lott resigned one year into his new term. Wicker would go on to win a special election in November 2008, beating former Democratic Governor Ronnie Musgrove by over 10 points. In both 2012 and 2018, Wicker easily bested opponents to be re-elected.
The 2024 Republican Primary in Mississippi will be held on March 12, 2024, with the General Election to follow in November. The 2024 election cycle will not only feature the U.S. Senate race in Mississippi, but all four state Congressional seats will be up for grabs as will the President and Vice President of the United States.
About the Author(s)
Frank Corder
Frank Corder is a native of Pascagoula. For nearly two decades, he has reported and offered analysis on government, public policy, business and matters of faith. Frank's interviews, articles, and columns have been shared throughout Mississippi as well as in national publications such as the Daily Caller. He is a frequent guest on radio and television, providing insight and commentary on the inner workings of the Magnolia State. Frank has served his community in both elected and appointed public office, hosted his own local radio and television programs, and managed private businesses all while being an engaged husband and father. Email Frank: frank@magnoliatribune.com
More From This Author