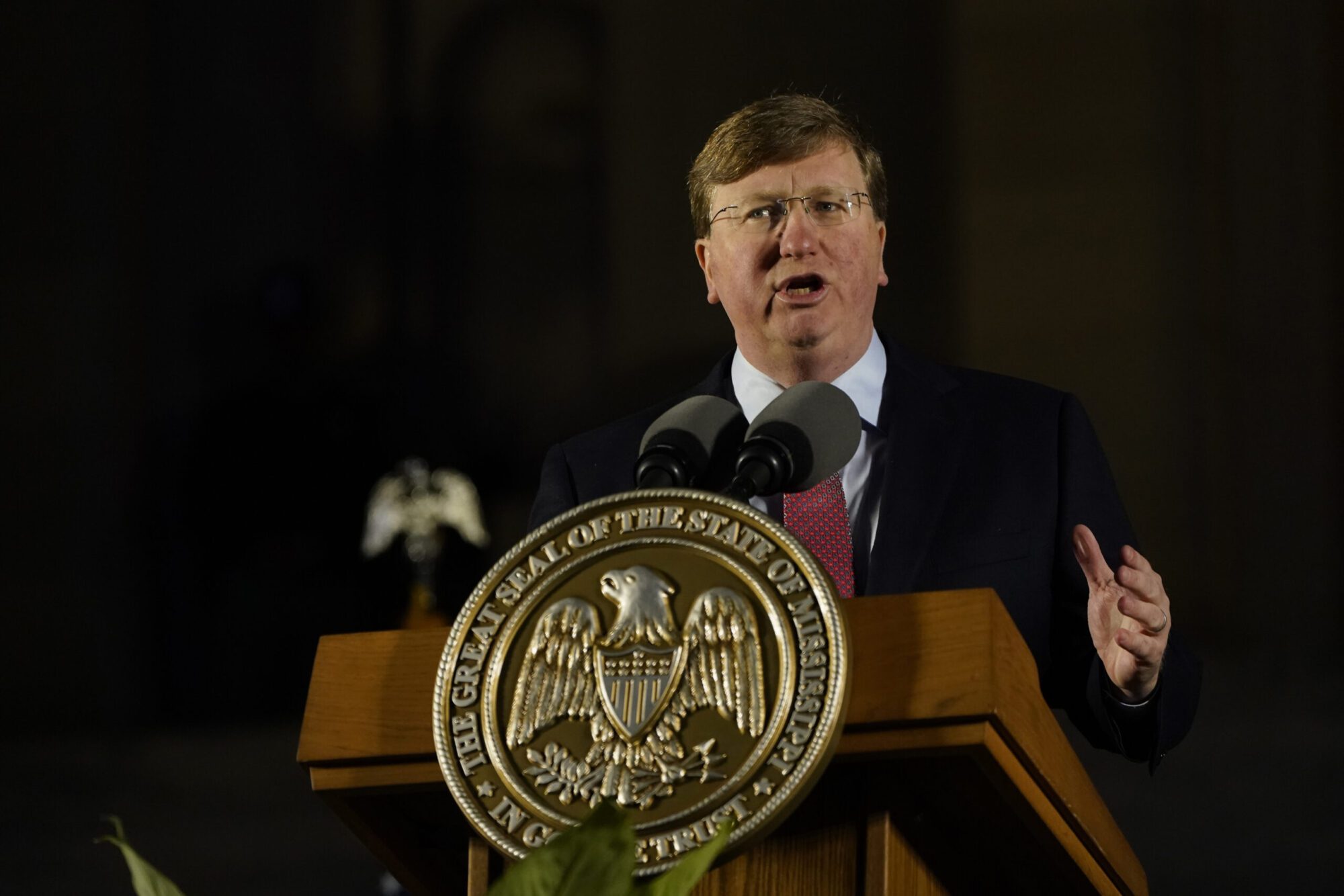 Republican Gov. Tate Reeves describes the state's economic progress during his State of the State address before a joint session of the Mississippi Legislature on the steps of the State Capitol in Jackson, Miss., Monday, Jan. 30, 2023. (AP Photo/Rogelio V. Solis - Copyright 2023 The Associated Press. All rights reserved)
The Senate has passed the bill and it awaits action in the House even as Speaker Gunn maintains his opposition.
Mississippi Governor Tate Reeves released a statement on Sunday saying that he would sign a bill that provides for 12-month postpartum Medicaid coverage.
The statement by the Governor regarding the expansion of the program is a significant shift in the debate on the issue as he and other Republicans have previously opposed Medicaid expansion.
Reeves said he's willing to do so now in the post-Dobbs, post-Roe world as part of the state's new pro-life agenda.
A bill – SB 2212 – to expand the coverage has passed the state Senate in an 41-11 vote and awaits consideration in the House Medicaid Committee.
Speaker of the House Philip Gunn has repeatedly voiced his opposition to passing the legislation.
Whether this new development from Governor Reeves changes minds in the House GOP Caucus will be on display as lawmakers return to the Capitol on Monday.
Here is the full statement from Governor Reeves:
"In Mississippi—for ANY soon to be mom and for a long time before I became Governor—we have had presumed Medicaid eligibility. This ensures that every expectant mother and child can get prenatal care as soon as the pregnancy is discovered.
"And since the beginning of the public health emergency in early 2020, that coverage has included 12 months of postpartum care. This ensures that Mom—and baby—can get care for up to a year after the birth of the child.
"The debate surrounding the future of those benefits has been fierce. And, to be perfectly honest, I haven't been swayed by the data that is, at best, incomplete and, at worst, often misconstrued and mischaracterized by the "more government benefits no matter the costs" crowd.
"However, the fact is we live in a Post-Dobbs world. We, as Mississippi conservatives, led the charge to end Roe vs. Wade and I couldn't be more proud of that victory. That legal victory ensures that more babies will be born into this great state and this great country. I believe that to be a beautiful thing.
"I also believe that added stress will be felt by more Mississippi moms. We have to love them. We have to support them. And – in a post-Dobbs world – we may even have to be willing to do things that make us "philosophically uncomfortable."
"I'm willing to to do that as part of our new pro-life agenda. As I've said many times, it will not be easy and it will not be free. But it will be worth it, as more children of God are brought into the world!
"The legislature should pass a law continuing this 12 months of postpartum coverage…and, if they do, I will sign it into law.
"I don't expect all of my friends to agree with this decision. But I make it – as always – because I believe in my heart it is the right thing to do for Mississippi Moms given the facts as I see them today.
"May God bless Mississippi!"
About the Author(s)
Frank Corder
Frank Corder is a native of Pascagoula. For nearly two decades, he has reported and offered analysis on government, public policy, business and matters of faith. Frank's interviews, articles, and columns have been shared throughout Mississippi as well as in national publications such as the Daily Caller. He is a frequent guest on radio and television, providing insight and commentary on the inner workings of the Magnolia State. Frank has served his community in both elected and appointed public office, hosted his own local radio and television programs, and managed private businesses all while being an engaged husband and father. Email Frank: frank@magnoliatribune.com
More From This Author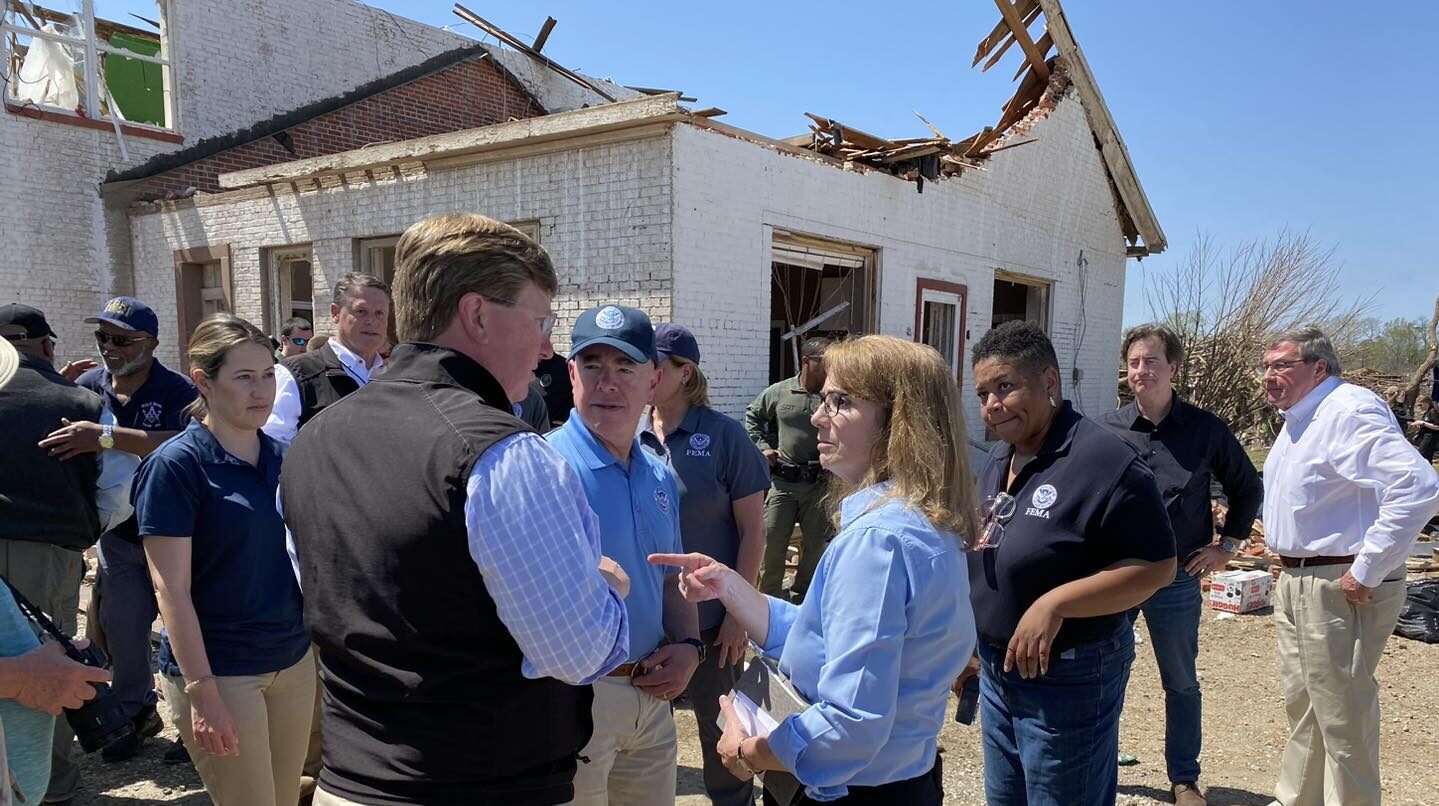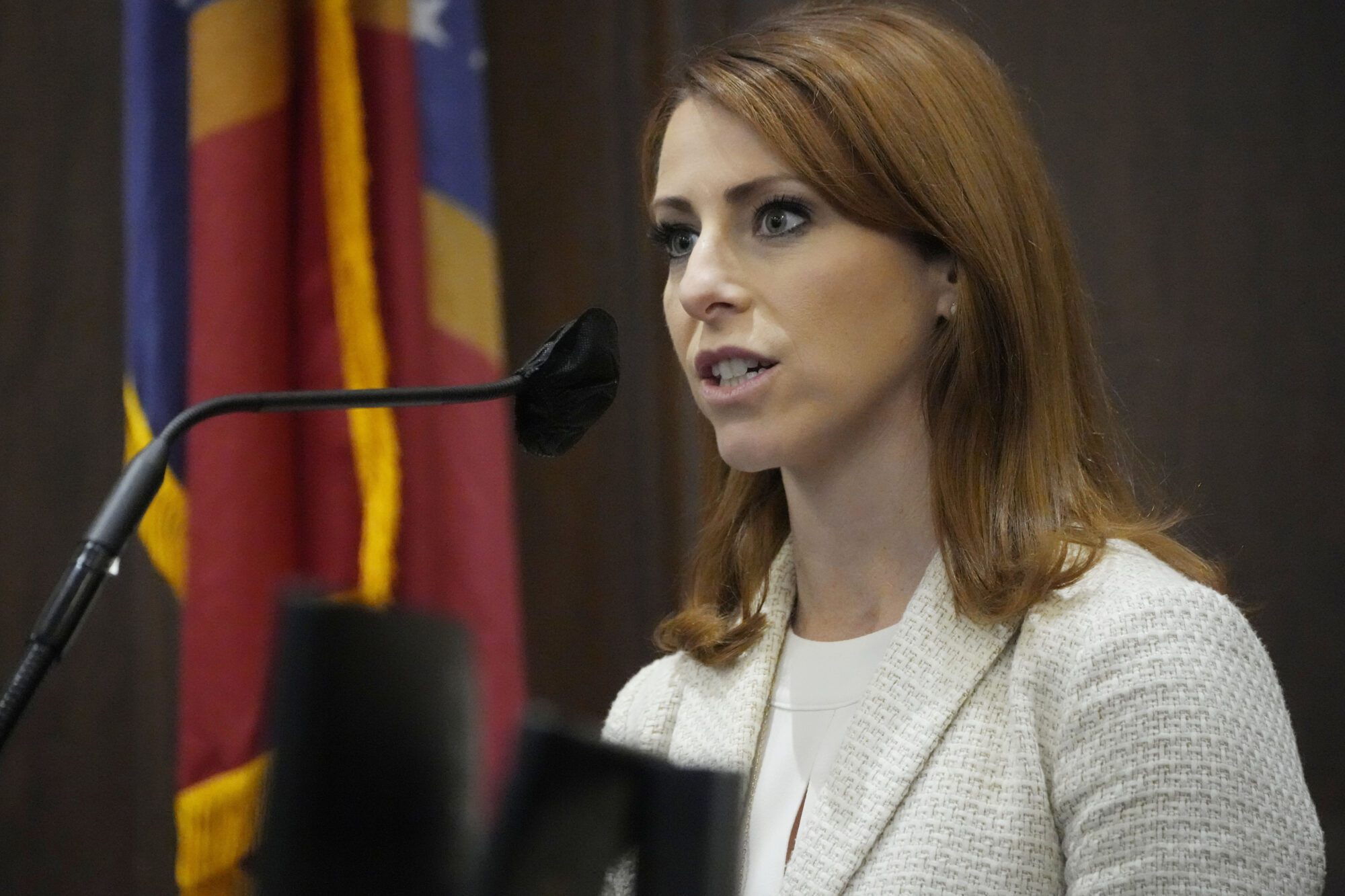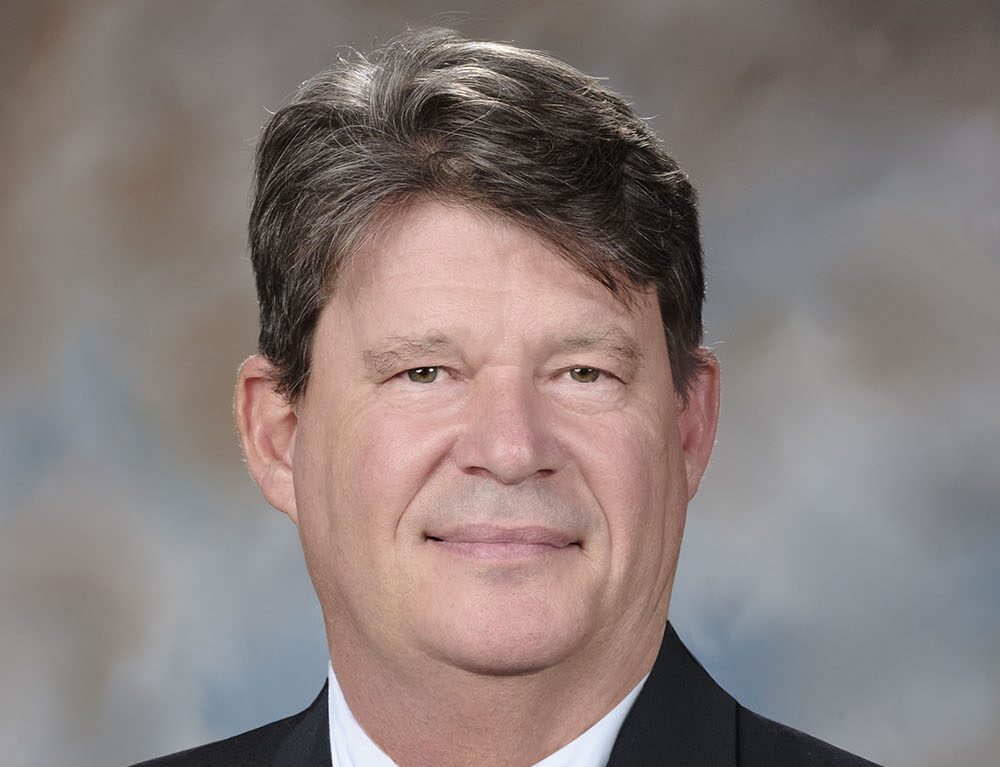 Next Story