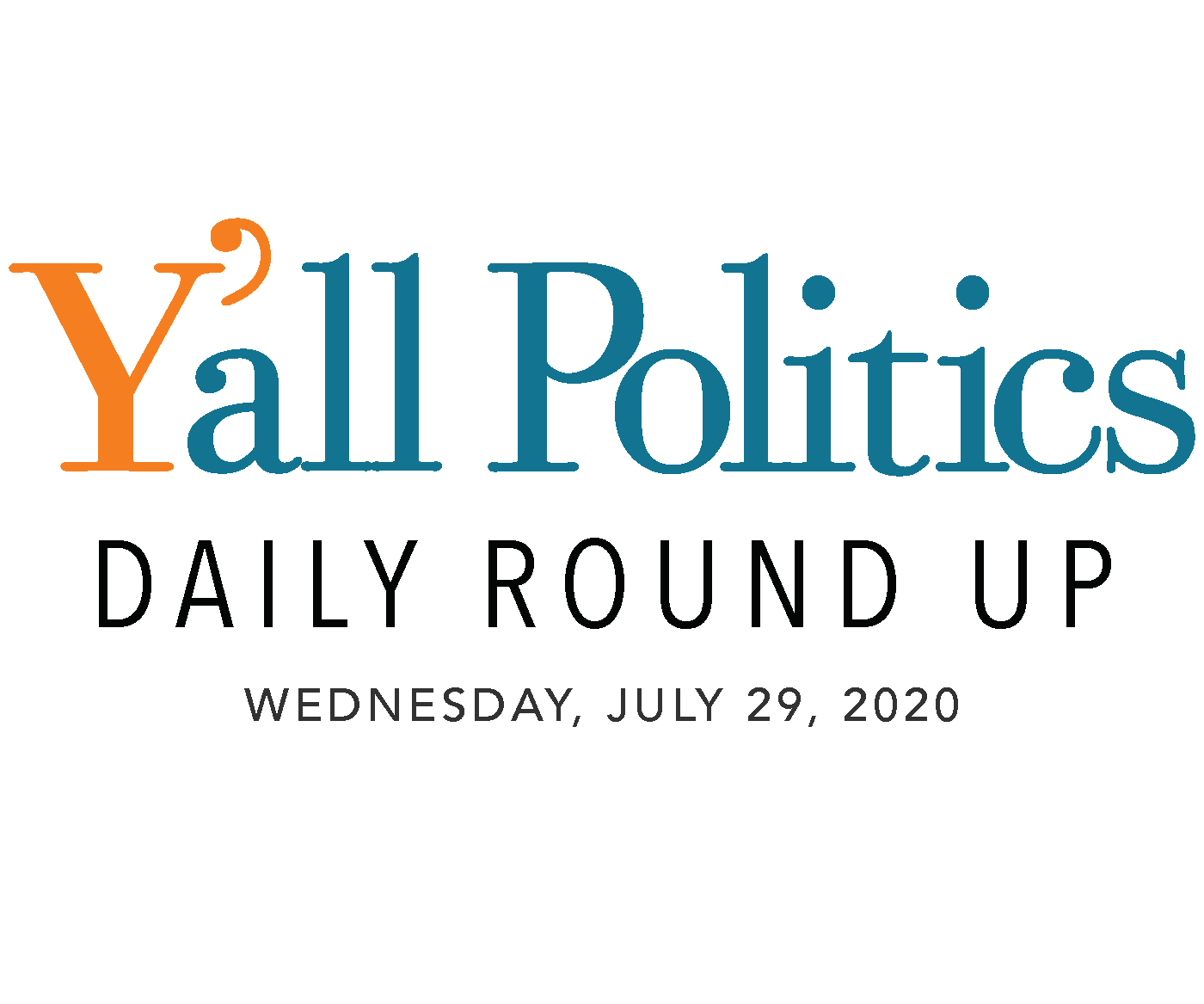 "On this particular piece of legislation we have a tweet from the vice chairman of Education in the Senate, a Democrat, which that's a story into itself I would presume, but the vice chairman, a Democrat, of the Education Committee has tweeted out right after the session, 'We convinced the Republican leadership to end this failed program.'
"I don't know who's not telling the truth but if the Democrat vice chairman of Education says that they convinced the GOP leadership to kill it, then there were members of the Lt. Governor's staff that were telling Republican Senators that it was not a mistake, it was intentional.
"Mississippi is fighting a deadly enemy in COVID-19. Our hospitals are having to turn regular patients away because they are full. The best way we know to stop it is to wear a mask and try to stay away from crowds. If we can slow the spread, we can survive," said Reeves.
MSDH: Coronavirus cases top 54k
Today MSDH is reporting 1,342 more cases of COVID-19 in Mississippi, 42 deaths and 969 current hospitalizations for confirmed COVID-19. The total of #covid19 cases for the year is now 54,299, with 1,543 deaths. Case details and prevention guidance at https://t.co/QP8mlJ41AN pic.twitter.com/kM6mio8WMJ

— MS Dept of Health (@msdh) July 28, 2020
These guidelines are to be integrated with the NFHS guidelines and the MHSAA Mississippi Sports Medicine guidelines. The situation with Covid-19 is rapidly changing. Please keep up with the latest from the CDC and the Mississippi Department of Health.
Stadiums/Gyms
Attendance policy & quarantine procedure will be determined before team competition begins and at the appropriate time
Post social distancing signs inside & outside of facility
No mask no entry
All game day personnel involved in the athletic event should be screened prior to working the event. Game day personnel include, but are not limited to, chain crew, officials, athletic trainers, timers, judges, scorers, ball boy/girl, etc.
Hand sanitizing stations
On duty personnel wear mask/gloves
Read the full guidance here.
Tuesday, the recipients of state broadband grant awards were announced. The $65 million in federal funds were given to 15 co-ops across Mississippi.
"This is an exciting day toward progress in the effort to connect every Mississippi home to high-speed internet access," Chairman Dane Maxwell said. "While money is not a simple solution to our problems, this program puts us in a much better place to prepare for the future. We're excited about this program going through and we will continue to work on partnerships and initiatives to further connect Mississippians to these services until we solve this widespread issue."
YP – Three MS airports receive grant funding
Three Mississippi airports receive portion of federal grant money #mssen READ MORE>> https://t.co/pnsz9rP64L

— Magnolia Tribune (@magnoliatribune) July 28, 2020
Mississippi's reconstituted State Workforce Investment Board (SWIB) will gain three new members when it next convenes: economic developer Pablo Diaz of Vicksburg, construction executive Nic Parish of Columbus, and Senate Economic and Workforce Development Committee Chairman David Parker of Olive Branch.
Senate Bill 2564, authored by Parker, improved SWIB by reducing it from 45 to 31 members, and requiring the vast majority—including the Chairman of the Board—be representatives from the business community. Small business representation is required. The legislation also tasked SWIB with setting up an Office of Workforce Development, and hiring an executive director to coordinate workforce development efforts across the State.
YP – Ag Commissioner provides guidance on unsolicited seeds
Ag Commissioner @CommAndyGipson Provides Guidance to Recipients of Unsolicited Seeds READ MORE>> https://t.co/XPQwGju6QO

— Magnolia Tribune (@magnoliatribune) July 28, 2020
YP – Senators announce $4.39M for COVID-19 response
Senator @SenatorWicker, @SenHydeSmith Announce $4.39M for COVID-19 Response in Mississippi #mssen #coronavirus READ MORE>> https://t.co/vS5ABF2qCF

— Magnolia Tribune (@magnoliatribune) July 28, 2020
More From This Author