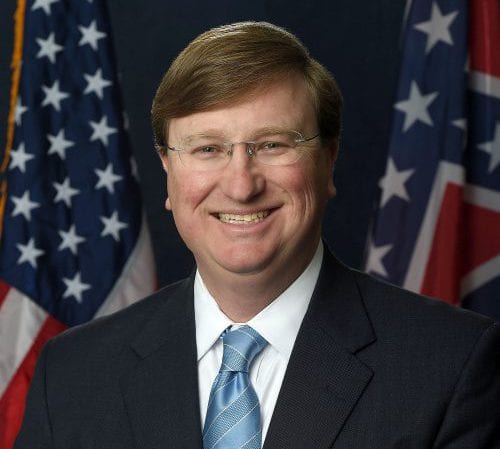 Governor Tate Reeves
Governor Tate Reeves took to Facebook on Thursday morning to discuss the impact of the Coronavirus on Mississippi Schools. With schools closed at this time, Reeves answers questions on what the state's plan in moving forward.
Governor Tate Reeves announced that all Mississippi schools will be closed until at least April 17. He released an Executive Order to allow for these closure's to happen. He said this four week period will allow for officials to evaluate the impact of this virus.
"This is not a decision I take lightly. In fact in my nearly 17 years of serving the public it is perhaps the hardest decision I've ever had to make. The reason it is the hardest decision is because I know that it is difficult for Mississippi families when schools are shut down and I also know that when kids are in the classroom we are likely to get more learning done," said Reeves.
State Board approves waiver to 180-day school year as required by state law

— MS Dept of Education (@MissDeptEd) March 19, 2020
He said he made the decision because he believes it is the best one for the state. He encouraged families not to take this time as a vacation, but to continue learning.
Officials are working on ways to allow for distance learning including the use of technology and possibility of delivering supplies to students so that they can continue on school work.
Reeves also relaxed requirements on end of the year testing.
"I will give maximum flexibility to the Mississippi Department of Education to ensure that they can waive any rules or regulations that they have in place that make it harder for our kids to learn over the next several days and weeks," said Reeves.
He assured the public that school districts would still be paid their formula funds in a timely fashion and that teachers would also be receiving their expected paychecks.
Reeves urged the public not to overrun the local hospitals unless in need of serious medical help. He added that he will continue to update and provide information to the people of Mississippi.
"We are in uncertain, uncharted waters. I don't know what the future holds, but I do know who holds the future," said Reeves.
About the Author(s)
Sarah Ulmer
Sarah is a Mississippi native, born and raised in Madison. She is a graduate of Mississippi State University, where she studied Communications, with an emphasis in Broadcasting and Journalism. Sarah's experience spans multiple mediums, including extensive videography with both at home and overseas, broadcasting daily news, and hosting a live radio show. In 2017, Sarah became a member of the Capitol Press Corp in Mississippi and has faithfully covered the decisions being made by leaders on some of the most important issues facing our state. Email Sarah: sarah@magnoliatribune.com