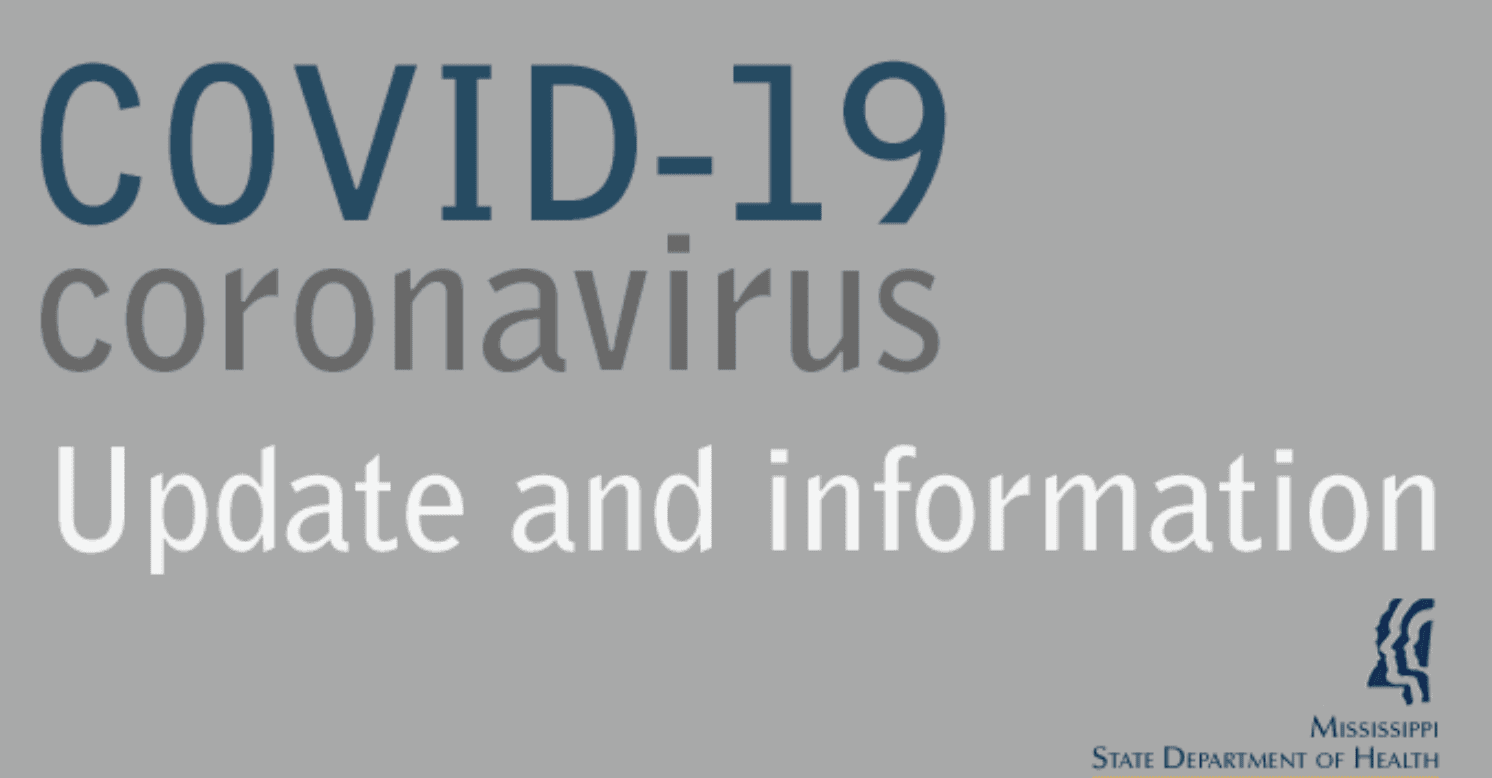 The Mississippi Emergency Management Agency, State Health Department and Governor Tate Reeves joined together on Monday to update the public on the state's preparedness and response to COVID-19, or Coronavirus. Reeves joined the presser via video conference due to his current quarantine after returning from Spain. The quality was difficult to understand so he appeared on Facebook live afterwards to make remarks.
"We remain in a situation in which it is the elderly and particularly those with compromised immune systems that are at risk of this illness," said Reeves.
He asked for the public to respect the federal guidelines to not gather in groups larger than 10 people. He said while you may be healthy, this is about protecting Mississippi's most vulnerable.
Reeves announced that he plans to sign two executive orders today.
The first one would activate the National Guard, primarily at testing centers throughout Mississippi. The second specifically relates to schools and the workforce. It will allow for non-essential state employees to be sent home. He added that he encourages private businesses to do the same.
The second executive order will also encourage schools to begin setting up distance learning options for students during this time. It addresses the students who rely on school lunches on a daily basis and Reeves has recommended that schools still stay open to provide meals to students who need them.
"The second executive order will also ensure that we have paid leave for any state or local employees that are missing work due to the Coronavirus," said Reeves. He insinuated that Legislature would be addressing paid leave for anyone who works for the government that is not able to return to work.
"We hope this can be an example for our friends who work in the private sector as well," said Reeves.
MEMA is currently operating at a Level One. The last time that happened was in the aftermath of hurricane Katrina.
"Now, don't over react but also don't ignore the risks," said Reeves. "Be smart, avoid large gatherings, ten or more. Wash your hands, practice good hygiene." He added that the major concern of this virus is that those who get sick overwhelm the system. He said this is why the state is taking such decisive action in order to flatten the curve now.
Reeves emphasized blood donations, saying it is critical at this time that if you can give to go and give.
G
Dr. Thomas Dobbs with the State Department of Health said that there are now a total of 12 cases in the state and 289 individuals have been tested. He added that these numbers show that the majority of illnesses in the state are not Coronavirus and those people still need to seek the appropriate medical care.
"Of course this can change very quickly," said Dobbs. He added that the President made a new recommendation about decreasing crowd size to less than 10 and for anyone over 65 who has a medical condition, it is important that they abide by these recommendations.
He said at this time they are not making any recommendations to close businesses and bars and there has been no decision made to extend school closures past this week. Most schools across the state extended spring break by one week but many are planning for the possibility of being closed longer.
Legislature is still currently set to meet, and Dobbs said they've been very engaged in this process by choosing to limit visitors. However, Dobbs added that the public gathering recommendations don't always apply to workplaces and he would not want to speak to what the Legislature decides to do as they move forward with business.
Dobbs said the Department of Health is urging clinics to cancel non-essential clinic visits and postpone elective surgeries. There has been concern about preserving space in hospitals for those who may need to be treated. Dobbs said there is no increased demand on ICU beds, and that they seem to be running pretty steady but it could change at any time.
"If it is not a necessity that someone come into a clinic environment, they should delay those visits," said Dobbs. He said isolation for those who are sick is ideal right now, but everyone should continue practicing social distancing.
He reminded the public that if you do not feel well and especially if you have a fever, please stay home. Please contact your healthcare provider to inquire about being tested if you believe you may be suffering from the Coronavirus.
The following symptoms may appear 2-14 days after exposure.
Fever
Cough
Shortness of breath
About the Author(s)
Sarah Ulmer
Sarah is a Mississippi native, born and raised in Madison. She is a graduate of Mississippi State University, where she studied Communications, with an emphasis in Broadcasting and Journalism. Sarah's experience spans multiple mediums, including extensive videography with both at home and overseas, broadcasting daily news, and hosting a live radio show. In 2017, Sarah became a member of the Capitol Press Corp in Mississippi and has faithfully covered the decisions being made by leaders on some of the most important issues facing our state. Email Sarah: sarah@magnoliatribune.com
More From This Author