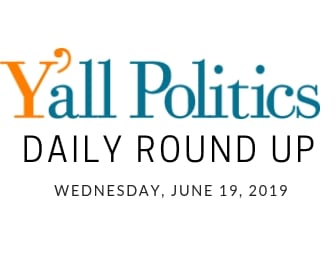 Gov. Bryant visits border, National Guard troops
I appreciate the chance to visit the Southern Border & spend time with our brave @nationalguardMS soldiers & @DHSgov @CBP agents. I have received real-time intel briefings. President @realDonaldTrump is right. There is a national security crisis at the border. pic.twitter.com/PFrubsfVCM

— Phil Bryant (@PhilBryantMS) June 18, 2019
Congressman Palazzo: Border crisis worsens everyday
It is clear that the border crisis worsens everyday ➡️144,278 apprehensions in May.

Democrats continue to deny its existence & snub their nose at humanitarian relief for those at the border. #15times now Democrats refuse to send necessary resources to those securing our border. pic.twitter.com/kYcrIVGKaL

— Cong. Steven Palazzo (@CongPalazzo) June 18, 2019
Marsha and I plan to vote for Buck Clarke for State Treasurer in the Republican Primary on August 6, and I think it's worth sharing why we believe Buck is clearly the best choice for this important position.
First of all, our treasurer plays a very important role in state government. This is not a position for on-the-job training; we need a treasurer with an accomplished career. The State Treasurer is our chief financial officer. The treasurer manages the state debt along with the Governor and Attorney General, and their decisions impact the State's credit rating and millions of taxpayer dollars.
Furthermore, the treasurer serves on PERS, the state retirement system. PERS has about $28 billion in assets and pays out nearly $3 billion annually to state retirees – over 100,000 of them. While PERS does not get a lot of media attention, it's one of the most challenging financial obligations the state has to manage. We need someone with Buck's experience and accomplishments in this critical role.
ICYMI – YP has Democrat gubernatorial candidate Gregory Wash's "Mississippi Girls" song
Seriously, listen to the song!#mselex #msgovhttps://t.co/9pf0cik2ZV

— Yall Politics (@MSyallpolitics) June 18, 2019
The fight over funding for Charter Schools moves to the state's highest court today. This morning, oral arguments begin in the case over how charter schools are funded in the state.
The Southern Poverty Law Center sued the state back in 2016 on behalf of a group of Jackson Public School parents and students. They're challenging a law under the state Charter School act that takes tax money from public school districts to privately operated charter schools.
The SPLC says nearly $8.7 million dollars has been diverted from the Jackson Public School District to charter schools since the 2015-16 school year. The group says the state should fund all schools and not take taxpayer dollars from underfunded schools for use in Charter schools.
Wicker, Hyde-Smith announce $1.2M grant for STEM at Alcorn State
.@AlcornStateU is getting a boost for their #STEM education programs. Today @SenHydeSmith & I announced a $1.2M grant from @NSF to support efforts to equip aspiring STEM teachers with the range of skills they need to educate students. https://t.co/ZGtp2GRYwA

— Senator Roger Wicker (@SenatorWicker) June 18, 2019
The 2019 Republican gubernatorial primary is finding the issue of raising the state gas tax to be a bright line issue separating the candidates. Reeves, the frontrunner, and GOP State Rep. Robert Foster of Hernando have stated their opposition to higher fuel taxes. Former Mississippi Supreme Court Chief Justice Bill Waller, like Hall, is actively calling for a state fuel tax increase to fund roads and bridges.
Waller says his support is contingent on a related "tax swap" in the form of reduced income taxes, although his exact plans for accomplishing that "swap" have not been revealed.
The GOP gubernatorial race differences on a proposed gas tax hike are interesting in that Republican President Donald Trump has floated trial political balloons supporting a federal gas tax hike to fund infrastructure.
Leading Mississippi Democratic gubernatorial contender Jim Hood has rebuked the state's GOP legislative leadership for failing to enact fuel tax hikes but has stopped short of full support of the tax hikes by suggesting that there are other ways to fund infrastructure construction and maintenance. Details of those "other ways" have not been circulated by Hood's campaign.
Bryant, Jones to speak on criminal justice reform at NCSL
NCSL will welcome @VanJones68 & Gov. @PhilBryantMS to #NCSLsummit in Nashville on Tuesday, August 6 to discuss champion state efforts in criminal justice reform. https://t.co/Iu0Qgfvnrc pic.twitter.com/Rlo76HQrQ2

— NCSL (@NCSLorg) June 18, 2019
Ballots for the upcoming August primary races have been delivered to circuit clerk's offices across Mississippi.
The Secretary of State's office pushed ballots out to all counties to help circuit clerks get prepared for the primaries set for August 6.
Secretary of State Delbert Hosemann said there are a lot of races on the ballots and he also pointed out that people can either vote for only Democrat or Republican candidates in a primary.
"Can only vote in one primary or another. Have to either vote on the Democrat side, or Republican side, and we always get questions, oh, I want to vote for this Democrat and I want to vote for this Republican, well, under Mississippi law, you can't do that, you got to pick one side or the other," said Hosemann.
Under the ordinance, a first-time offender will receive a summons or ticket compelling an appearance in court and a maximum fine of $100. If an officer chooses imprisonment over a summons, the officer must file a written statement with the Chief of Police explaining his or her decision.
Hattiesburg Police Chief Anthony Parker said the ordinance fairly mirrors his department's standard operating procedures.
More From This Author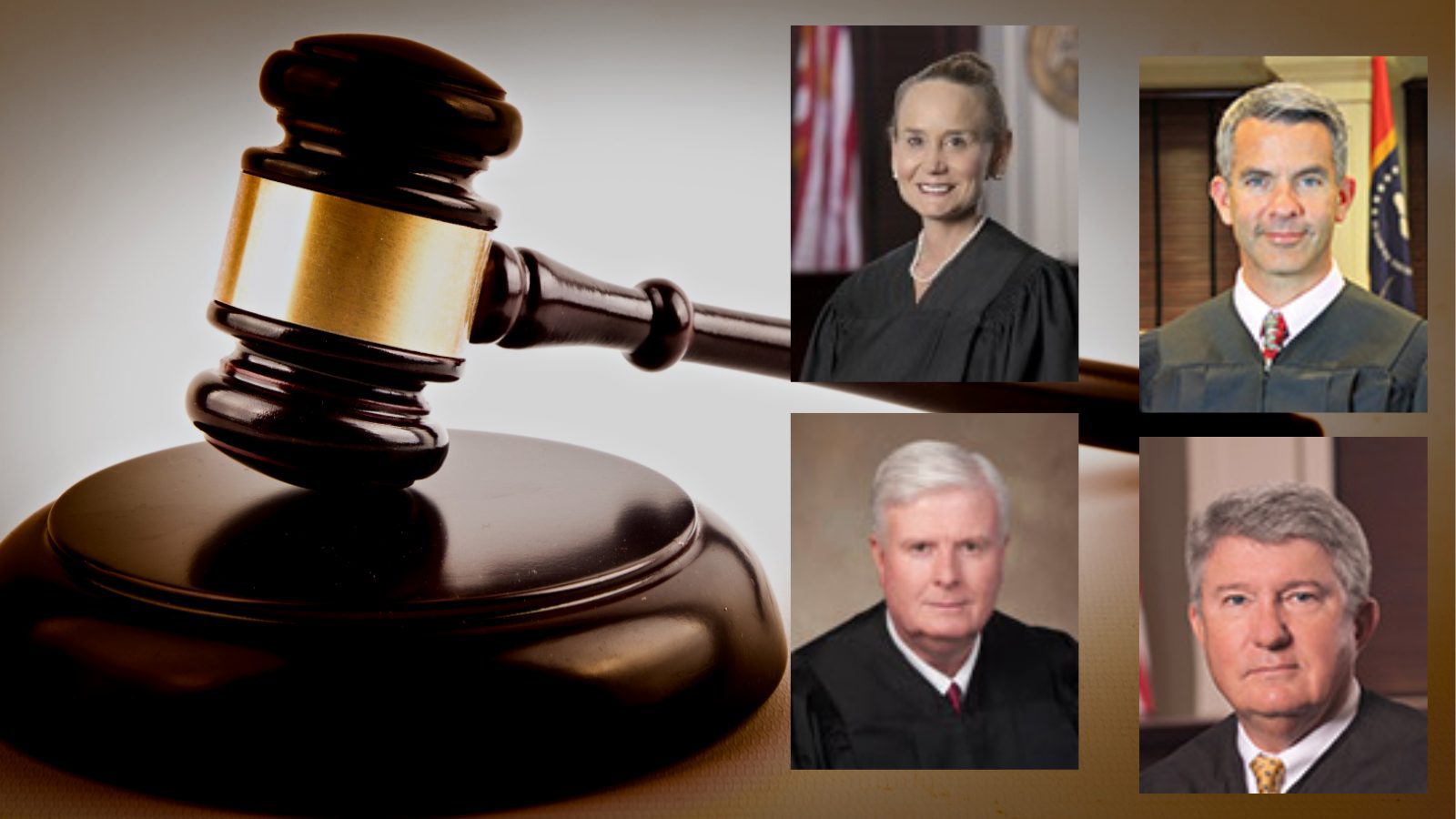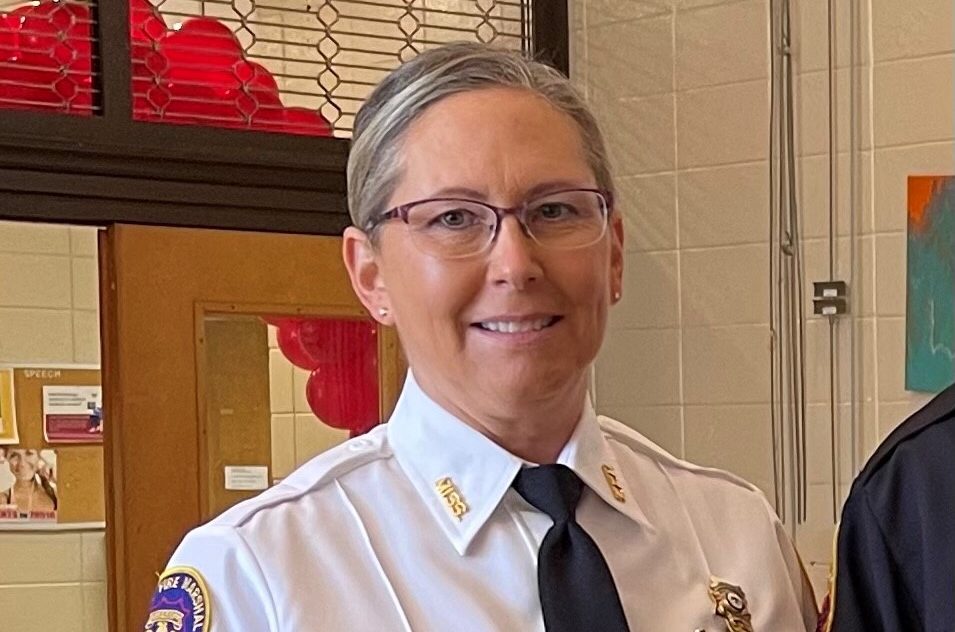 Previous Story