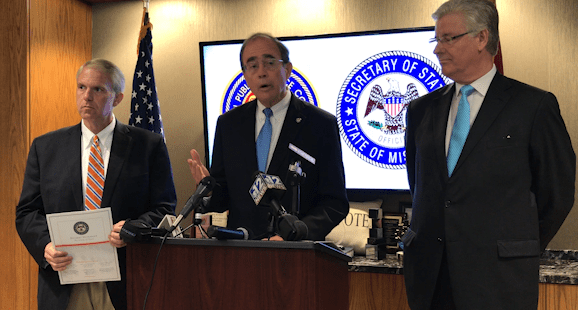 On Monday, Secretary of State Delbert Hosemann, Public Service Commissioner Brandon Presley and fellow Public Service Commissioner Sam Britton announced some upcoming changes to the state's Telephone Solicitation Act, that would include requirements for charities.
Currently, charitable organizations in Mississippi are required to register with the Secretary of State's office, but many are expert from solicitation requirements under state law and may solicit via phone call or text message. With the coming change in the law on July 1, these organizations' calls and messages may be covered under the provisions of the Telephone Solicitation Act.
The changes include:
Charitable organizations will be mandated beginning on July 1, that such calls seeking donations may be covered under the Act. Therefore, the organization may need to make additional steps to comply before placing any fundraising calls or texts.
Volunteers conducting fundraising calls will continue to be exempt, but organizations that utilize paid telephone solicitors or paid staff to place calls or texts, will be covered by the Act and could be subject to penalties of up to $10,000 for violations.
For charitable organizations using a paid telemarketer service, those services must register with the state for a fee of: $500 (for organizations raising less than $2,500 a year) and $1,000 (for organizations raising more).
Businesses will be able to add their numbers to the No Call list.
Misrepresented Caller ID will be a violation.
Any solicitation of money by any organization will be a violation punishable by fines.
Charitable organizations using telephone solicitor companies must register by June 30, 2019 in order to comply. These groups should be notified by the Secretary of State's office.
The goal of the amendment is to protect consumers from scam callers soliciting Mississippians, through robocalling or other means, and claiming they represent a legitimate organization.
Still getting calls from numbers that look familiar, or local? Presley says that will be a violation as well.
"Also anyone who assists in aiding that, there is no legitimate reason for your to put up a dubious phone number on caller ID, there's not a legitimate reason not even a prank, to do that," said Presley. He said the average Mississippi pays $100 a year for caller ID and they should be honest ID's.
Another aspect coming in the amendment, business numbers can now be registered on the Do-Not-Call-List. To register yourself or your business number visit www.psc.ms.gov on or after July 1 or by calling 601-961-5432.
He said one of the most important things you can do is download the Public Service Commissions smartphone app called, MS No Call, in which you can register your number there and would be able to file a complaint as soon as you receive a phone call from a telemarketer.
"We wanted to put that in the hands of every person in the state, but I don't think we have more than 110,00 cell phones register using our app," said Presley. "It is free of charge, paid for by the state and allows you to file these complaints.
He said it is vital for their attack on telemarketers for people to file complaints when they receive these calls.
After July 1, any solicitation of money will be a violation. Currently scams like, someone calling saying you have to pay a fine for missing jury duty, are not violations. That will change after the amendment is added.
"In those cases going forward in the future we will work with the District Attorney's to go and get a criminal indictment for false pretense or whatever they think the appropriate charge is," said Presley.
Presley said conversations with large phone companies like C-Spire and AT&T have gone well, and much good progress has been made on their part. AT&T has an app that will flag calls, or terminate those calls if they know they are spam. He said C-Spire is also working on the same type of app.
"This is something that happens to me and I think everyone in Mississippi that has a phone at least three or so times a week so we are really happy to be able to help," said Secretary Hosemann.
About the Author(s)
Sarah Ulmer
Sarah is a Mississippi native, born and raised in Madison. She is a graduate of Mississippi State University, where she studied Communications, with an emphasis in Broadcasting and Journalism. Sarah's experience spans multiple mediums, including extensive videography with both at home and overseas, broadcasting daily news, and hosting a live radio show. In 2017, Sarah became a member of the Capitol Press Corp in Mississippi and has faithfully covered the decisions being made by leaders on some of the most important issues facing our state. Email Sarah: sarah@magnoliatribune.com
More From This Author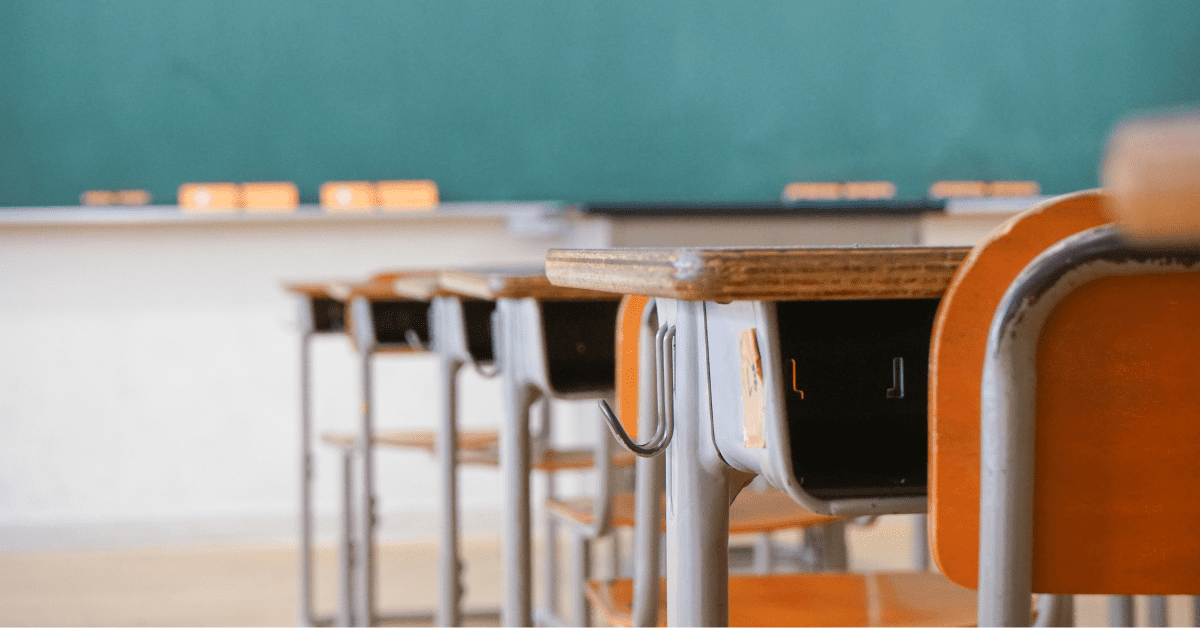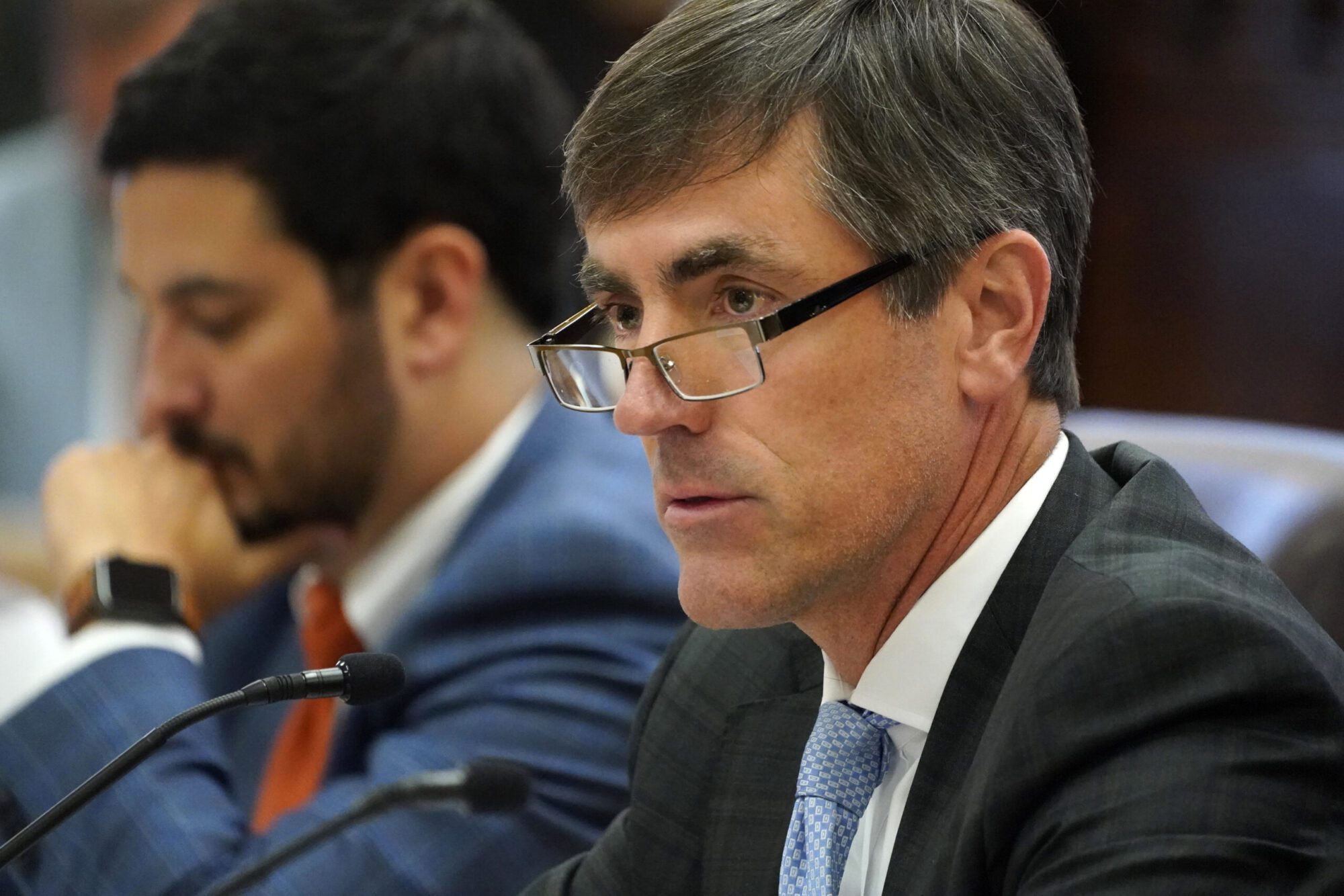 Next Story