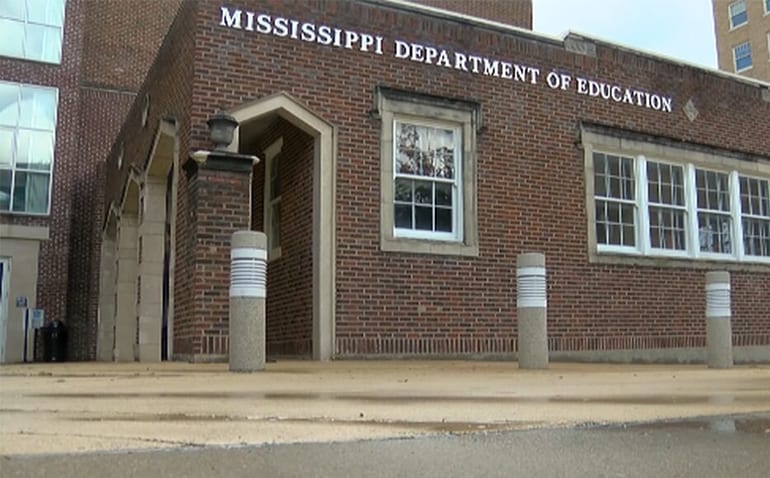 Bigger Pie Forum: MDE Teacher Pay Raise Error– A Pattern of Behavior
The Mississippi Department of Education (MDE) has 550 employees, the highest paid state superintendent of education nationally and a budget this upcoming year of $181 million for the department's operations alone.
So why, when asked by the Legislature, couldn't MDE provide the correct number of teachers across the state that would receive the intended raise? Perhaps MDE is in need of some remedial training. We hope they don't hire outside consultants to provide it. Better for them to go the chalkboard and write "MDE needs to provide correct data" 100 times.
The agency — which manages $2.5 billion in state funds alone for K-12 education — now says it will provide the correct number of teachers to the Legislature by mid-May in order to determine the total cost of a $1,500 teacher pay hike.
The Legislature, whose session ended at the end of March, appropriated $58 million for the raise and will have to appropriate an additional $12 million to $14 million to cover the shortfall when they reconvene in January.
The agency blames an outdated computer program for the oversight, which resulted in the number of teachers eligible for the raise being grossly miscalculated.
The new fiscal year starts on July 1 and there will be enough money appropriated to cover the monthly costs of the teacher pay hike until January.
Some blame legislative leaders, but if they determined their appropriation on the number of teachers provided by the MDE, they're only as good as the numbers provided.
The mistake is all part of a pattern of behavior for the state Department of Education. It has a history of fiscal mismanagement and cronyism with lucrative contracts that can't be ignored.
In 2016, the MDE mismanaged a federal grant program that paid for after-school enrichment programs for low-income communities, resulting in a $19.1 million shortfall. Three employees were fired, but the funds were later restored to the districts that requested them.
From 2014 to 2016, the state auditor's office issued a report that said the agency circumvented state procurement laws and wasted taxpayer money with duplicative service contracts.
Many of these contracts were given to former associates of state Superintendent Carey Wright from her time in Maryland before she was hired in 2013.
Taxpayers deserve a better return on their investment for MDE, especially considering that its officials manage 40.4 percent of state funds in the budget. The state Board of Education needs to exercise more oversight on the MDE to guarantee that costly and needless mistakes like the teacher pay hike fiasco don't happen again.
More From This Author