The third 2019 race, in Mississippi, will be an open-seat race as Gov. Phil Bryant (R) is prohibited by term limits from seeking a third term. Democrats are excited about their likely nominee, state Attorney General Jim Hood (D), although it appears he will face at least some primary opposition. Hood has won four straight terms as attorney general by double digits each time, and he has a path to victory if he can combine a strong performance with African Americans, who form a large majority of Democratic voters in the state, with his unique appeal to otherwise conservative Republican white voters. Hood, like Edwards in Louisiana, is not pro-choice on abortion, which is a good position to have in socially conservative Southern states. Despite Hood's impressive history, we think we'd rather be the Republican nominee to start owing to the challenges Democrats face in that state, challenges that were made manifest once again in the Senate special election held last week, where Sen. Cindy Hyde-Smith (R-MS) won by about eight points despite running a weak race marred by controversy down the stretch. Lt. Gov. Tate Reeves (R) leads the list of GOP possibilities for the Mississippi governorship, although he might not have a free ride to the nomination. Mississippi also has a strange, antiquated provision for gubernatorial elections: The winning gubernatorial candidate must receive a majority of both the statewide vote and win a majority of the state's House districts to win outright. If no one does that, the state House of Representatives picks between the two highest vote getters. It will be hard for the Democratic nominee to carry a majority of the state House districts — the GOP currently holds a 74-47 majority — and it's technically possible that the GOP-controlled House could install a Republican governor even if the Republican gets fewer votes than the Democrat. A system like this — basically a state-level Electoral College, for lack of a better way of describing it — might not survive a lawsuit, but just keep this in mind when assessing this race.
Ultimately, while we don't have any of the three 2019 races as Toss-ups, Louisiana seems like it's the one with the greatest likelihood of flipping parties. Remember, all of these states are very Republican. If Democrats hold Louisiana, they should be happy. If they hold Louisiana and pick off Kentucky or Mississippi, they should be ecstatic. Meanwhile, the GOP goal should be a sweep, although there wouldn't be any embarrassment in maintaining the status quo either.
Gipson seeks truth in labeling for meat
In case you missed it, here's the link to my interview today on our fight against fake meat. This ran on WLBT and Fox 40 News. Share for your friends . Let's keep our meat ? #GenuineMS! With my friend Andy Berry of the Cattlemens Association.https://t.co/7OZc0SbhBt

— Andy Gipson (@AndyGipsonForMS) December 6, 2018
WJTV – Secretary Hosemann warns of charitable scams
Top Mississippi lawmakers are setting an early version of state budget recommendations for the coming year.
Members of the Joint Legislative Budget Committee met Wednesday and adopted a broad outline for a $6.1 billion spending plan. That's about 1 percent smaller than the current budget.
Leaders say they will decide later whether to consider pay raises for teachers and state government employees. Gov. Phil Bryant recommends a teacher pay raise.
"We do not need to forget our state employees, and our state employees need to be considered in any raise we give," said House Speaker Philip Gunn after the Joint Legislative Budget Committee adopted a fiscal 2020 budget recommendation.
Gov. Phil Bryant, in his budget recommendation released last month, recommended a $50 million teacher pay raise spread over two years. This would amount to about a 3 percent raise for teachers over two years. The $6 billion legislative budget outline adopted Wednesday did not include a teacher or across-the-board employee raise, but it leaves $790.5 million "unallocated," which Gunn said would provide lawmakers "great flexibility" to consider measures such as pay raises when the Legislature convenes in January…
…The legislative budget proposal includes "a slight reduction in most budgets" for state agencies. But Gunn said these are subject to change as lawmakers work on a final budget — with more money to spend than in recent years — and would be "easily absorbed" by state agencies. Bryant, in his proposal, urged lawmakers to not cut any state agency budgets next year and "that we make investments in agencies and programs that will lead to long-term prosperity in Mississippi."
On his recent visit to Gulfport, President Trump convened a roundtable discussion to highlight opportunities to reform our criminal justice system. I participated in this important discussion, along with Vice President Pence, Sen. Lindsey Graham, Sen. Cindy Hyde-Smith, Gov. Phil Bryant, and other leaders in our state who are working to get these reforms right.
The need for prison reform stems from troubling recidivism rates, in which criminal behavior is repeated after a prisoner serves his or her sentence. In 2016, the Bureau of Justice Statistics reported that nearly half of federal prisoners put under community supervision are re-arrested within five years. The bureau's study found that state recidivism numbers were even worse, with 77 percent of state prisoners re-arrested in the same time period.
Like the president, I believe in a strong judicial system that keeps Americans safe and holds criminals accountable. Our nation is governed by laws, and those laws should be enforced. However, we cannot ignore the pervasive social and financial costs of crime, as well as our responsibility to address these challenges in our communities.
Sen. Hyde-Smith promotes USDA water infrastructure projects
$29.4M for nine @usdaRD water infrastructure projects will fund work that will improve the quality of life in rural Mississippi. Visited today with our #USDA State Director John Rounsaville. Read more: https://t.co/ZHkFAbsAb9 pic.twitter.com/LwBC9asz4N

— U.S. Senator Cindy Hyde-Smith (@SenHydeSmith) December 5, 2018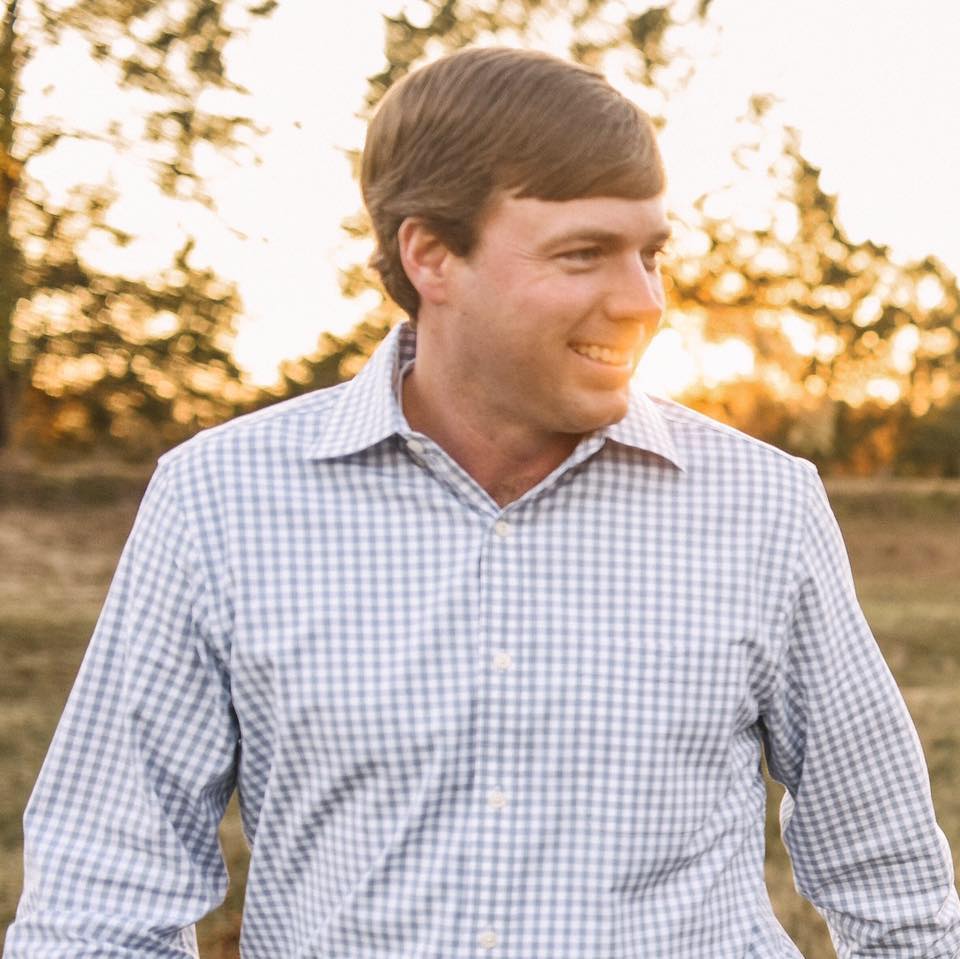 Freshman Mississippi State Representative and farmer to hold special event in hometown of Hernando to announce his decision on his Gubernatorial Bid for 2019. Foster has been touring the state, calling State leaders and turning to Facebook as he nears his announcement.
State Ag Commissioner Gipson announces 2019 run
More From This Author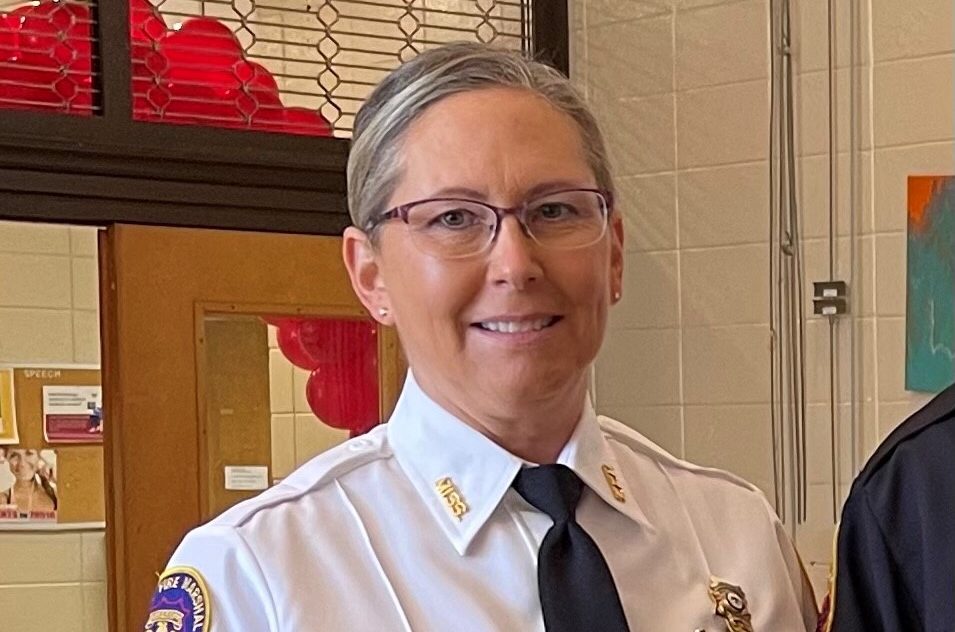 Previous Story
Next Story