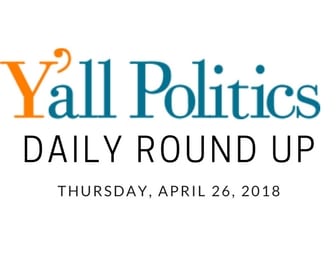 More questions are being raised about the party loyalties of Howard Sherman, running as a Democrat for Republican Roger Wicker's Mississippi U.S. Senate seat.
Jackson lawyer Sam Begley on Tuesday provided The Associated Press with a California voter registration document showing Sherman registered as a Republican there for 16 years and voted in 2012 and 2016 Republican presidential primaries.
Begley, who supports state Rep. David Baria's candidacy, says the document is more proof Sherman isn't a true Democrat. Begley last week petitioned the Mississippi Democratic Party to disqualify Sherman because Sherman donated $5,000 to Sen. Wicker last year. That petition was denied.
Sherman campaign manager Giles Perkins says Sherman registered as a Republican because the California Democratic Party wasn't a good ideological fit. Perkins says Sherman fits well with Mississippi Democrats.
US Sen. Hyde-Smith earns REALTORS endorsement
https://www.facebook.com/CindyHydeSmith2018/posts/201724310635471
Politics can make strange bedfellows: Former Democratic gubernatorial nominee John Arthur Eaves Jr. is hosting a big fundraiser at his Madison home for incumbent Republican Sen. Roger Wicker.
The Tuesday fundraiser will include special guest Sen. John Thune, R-South Dakota, the third-ranking member of the Senate leadership and chairman of the Commerce, Science and Transportation Committee.
Eaves, an internationally known trial lawyer, said he is still a Democrat, but he supports Wicker, who he says has always had an open door and "put Mississippians first in his politics, ahead of party."
McDaniel claims that the U.S. Chamber of Commerce is misrepresenting his legal career. But the candidate's own Hortman, Harlow, Bassi, Robinson & McDaniel law firm's website page lists the following "practice areas" in which McDaniel claims expertise: "General litigation, insurance defense, personal injury, commercial litigation, constitutional law (civil rights), education law, consumer products litigation, mass tort litigation, and complex multi-party litigation."
By most reasonable definitions, personal injury, consumer products litigation, and mass tort litigation would qualify under the expertise of a trial lawyer…
…Any criticism of McDaniel by his political opponents is summarily dismissed as "fake news" or part of the supposed vast right-wing establishment conspiracy to keep him out of Washington. But McDaniel has steadfastly defended the half-truths and outright fabrications he's slinging at opponents as exercises in "swamp draining, liberty loving and freedom fighting."
The difference is that in 2014, McDaniel was flush with out-of-state Super PAC cash and running against an incumbent in the twilight of his career. This time around, the opponents are hitting back and have superior campaign resources. If the political cavalry is coming to the McDaniel campaign's rescue, it had better hurry.
When asked about the poll, Hood said that the numbers show a potential shift in the mindset of Mississippi voters.
"I think the polls reflect what the people are thinking now. They realize that all of these tax cuts were great, but when they went to out-of-state corporations, because 78% went to these out-of-state corporations, they didn't help Mississippi businesses or Mississippians," Hood explained.
The Attorney General went on to discuss what he believes is an issue facing legislation in the state. He noted that campaign contributions to legislatures have begun to influence policy decisions which negatively affects the people of Mississippi.
"It's affecting our policy. They're writing our laws, and they've taken control of our state government, and I think the polls show that people are sick of it," Hood said.
Congressman Thompson opposes HUD Sec. Carson's plan to require work, increase rent for federal housing recipients
The people of my district depend on federal housing subsidies. I will fight relentlessly to ensure @SecretaryCarson's lackluster proposal is not be approved by Congress. https://t.co/fPjU6xKTBO

— Bennie G. Thompson (@BennieGThompson) April 25, 2018
Gambling is a popular pastime in Mississippi, but it can also pose serious problems.
WalletHub's latest study puts Mississippi as the fourth most gambling-addicted state in the country. Mississippi ties it up for the top spot of highest percentage of adults with gambling disorders on the study…
…The Mississippi Council on Problem and Compulsive Gambling notes that they were not contacted by WalletHub for statistics and have questions about where the data originated for the study.
Republican legislative leaders are unable able to agree on a plan and, amazingly, are proposing more tax cuts.
Of course, reckless tax cuts are responsible for the mess we are in. In 2016, the Legislature passed (and I voted against) the largest tax cut in Mississippi history.  Most of the tax cut went to out of state corporations.  Over the next twenty years, that law will cost $6.7 billion dollars.  Coincidently, the Mississippi Economic Council estimates the cost to fix our state's highways is $6.6 billion.  Does that set off a light bulb?…
…Let's face facts: Fixing our roads and bridges will cost money.  Democratic legislators propose that we repeal or delay massive tax cuts, designate funds for state, county, and city repairs based on need (not political earmarks), commit to a responsible multi-year borrowing plan, and find new revenue that doesn't unfairly impact working class and rural Mississippians.
Republican leaders are stuck in a political box: the problem requires a long-term commitment of money and they oppose spending more money.  All of the political grandstanding and gyrations cannot hide this fact.  It's why they have complete control of state government and nothing is accomplished.
US Senators Wicker, Hyde-Smith back rule change to push through Trump nominees
.@SenateDems have continued to abuse the Senate confirmation process. Today, I was proud to join @SenatorLankford and support his resolution, which would streamline the confirmation process and help give @realDonaldTrump the team he deserves. https://t.co/OBDU1zvlkZ

— Senator Roger Wicker (@SenatorWicker) April 25, 2018
blockquote class="twitter-tweet">
Happy to vote with the Rules Committee to advance @SenatorLankford resolution to change Senate rules to get past Democratic obstruction of @POTUS judicial & executive nominees. pic.twitter.com/If4rRd1oG5
— U.S. Senator Cindy Hyde-Smith (@SenHydeSmith) April 25, 2018
More From This Author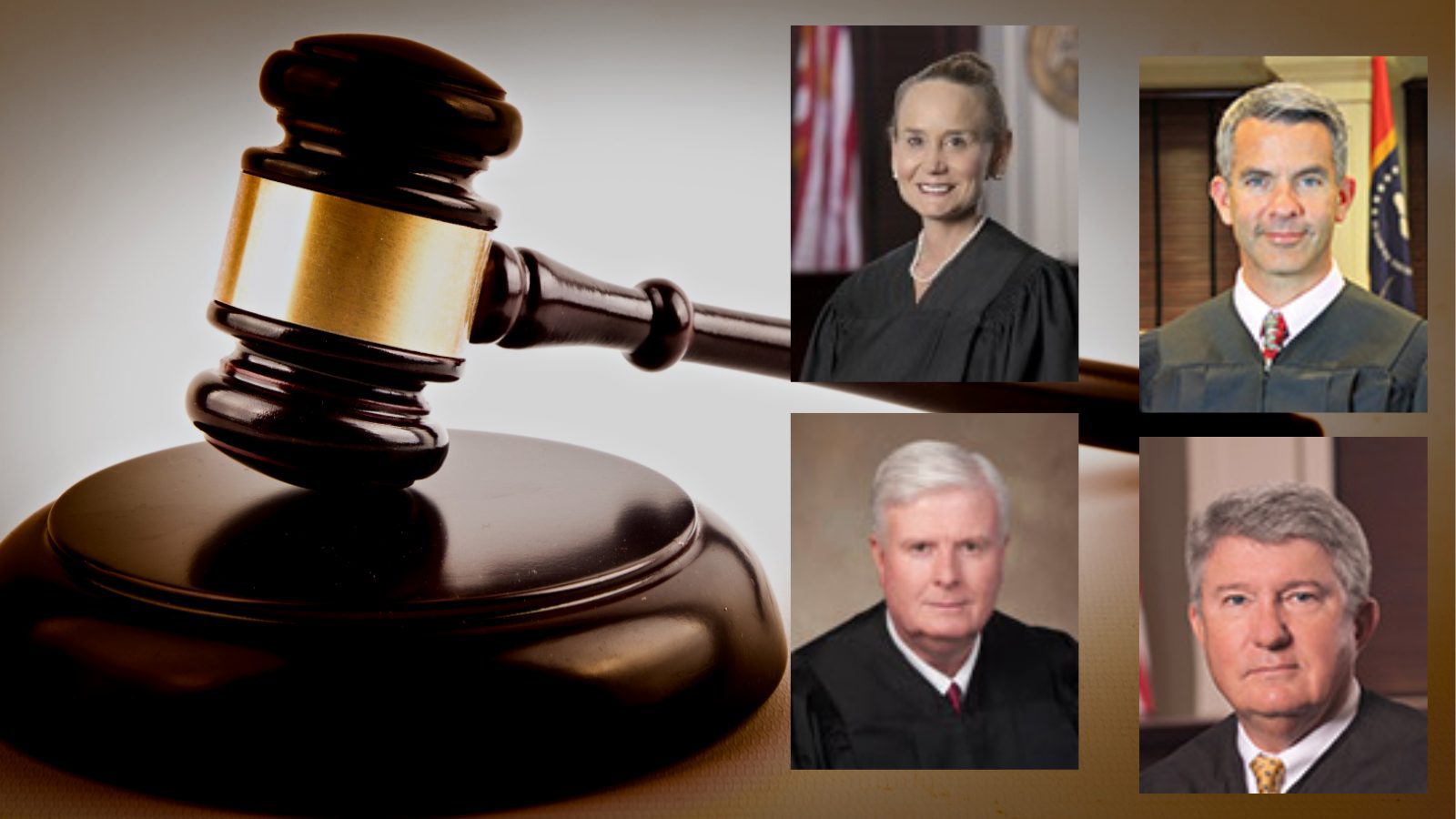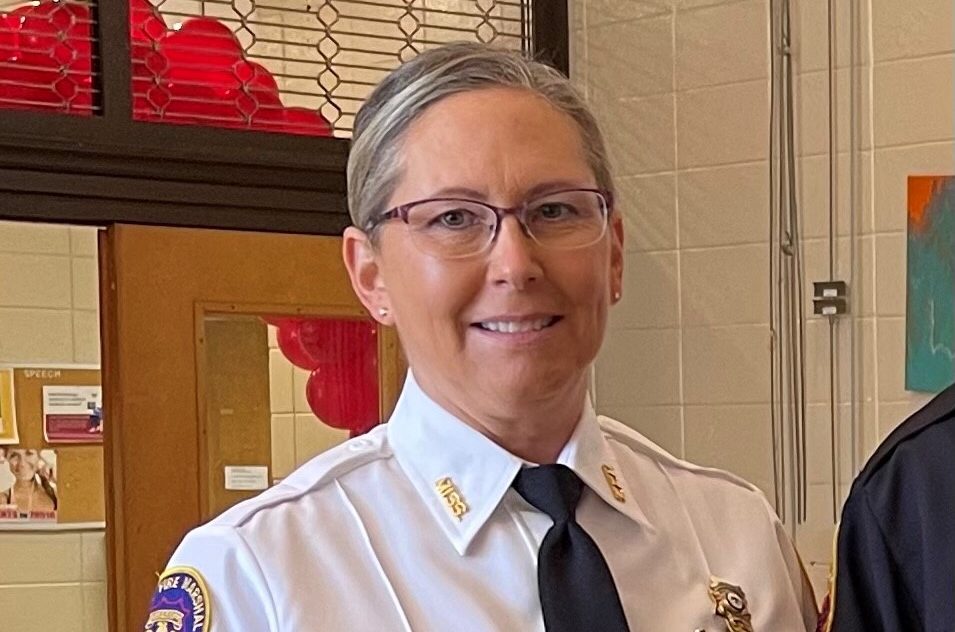 Next Story