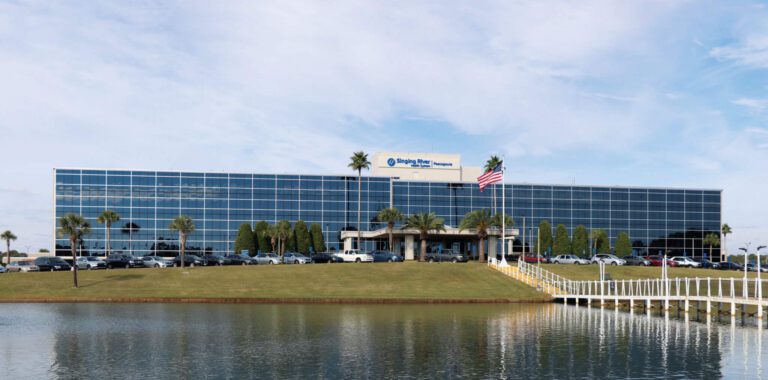 Singing River Hospital in Pascagoula (photo from SRHS website)
The Jackson County-based health system is said to be valued at roughly $200 million.
Singing River Health System is up for sale. The health system is county owned and headquartered in Jackson County but reaches into Harrison County as well.
County supervisors announced in September 2022 that they would be requesting proposals for purchase of the health system which includes three hospitals – Pascagoula, Ocean Springs, and Gulfport – and 30 primary care medical clinics, community medical parks, and specialty centers throughout the area.
Following an executive session on Monday, District 3 Supervisor Ken Taylor told the SunHerald that "multiple proposals" were submitted. However, supervisors would not be releasing all proposals, choosing instead to release only the highest and best hopefully by April 14th.
Singing River Health System has grown into the second-largest employer in Jackson County with more than 3,500 employees, physicians, staff, and volunteers. The system's reported economic impact exceeds $270 million per year.
Trustees voted to pursue the sale of the health system last summer. A website was created – Singing River Forward – to promote the reasoning behind the move.
"The healthcare industry has continually changed over the last decade, with community hospitals like ours facing the strongest headwinds," the site tells readers. "The increased cost of staffing, equipment and technology impacts our profitability and diminishes our ability to invest and grow our system of care."
The system cites a Raymond James report on the condition of the health system that noted the following concerns that prompted the prospective sale now:
Mississippi has the second-lowest overall health ranking in the U.S., the highest poverty rate in the country and an uninsured population significantly above national averages.
Mississippi is one of 12 states that did not adopt a Medicaid expansion, which means the amount of income that would have gone to health systems in our state is slated to decrease, significantly impacting hospitals like Singing River that provide significant care for underinsured and uninsured populations.
Like many community hospitals across the country, Singing River faces staffing shortages and must focus on retaining staff long-term while attracting new talent to serve our communities.
Singing River announced earlier this month that is was closing its labor and delivery unit in the Gulfport hospital due to staffing shortages of obstetric physicians and provider coverage.
"While the decision to suspend services was not something we wanted to do, we are hopeful it is only temporary and that we can reinstate services in the near future," the system stated in their release announcing the closure. "We will continue to search for long-term solutions to bring back OB services to Singing River Gulfport and our community and hope this will only be temporary. We are committed to ensuring our patients receive the best care possible now and in the future to ensure we can continue providing access to high-quality, comprehensive care in our communities."
The Raymond James report also offered a valuation of the Singing River Health System for county supervisors to review when considering bid proposals. The Business Enterprise Value of Singing River is said to be between $220 to $300 million and the Equity Value to be between $158 to $238 million.
The Singing River system has an existing partnership with New Orleans' Oschner Health. Oschner is expected to offer a proposal to the county for the Mississippi health system.
About the Author(s)
Frank Corder
Frank Corder is a native of Pascagoula. For nearly two decades, he has reported and offered analysis on government, public policy, business and matters of faith. Frank's interviews, articles, and columns have been shared throughout Mississippi as well as in national publications such as the Daily Caller. He is a frequent guest on radio and television, providing insight and commentary on the inner workings of the Magnolia State. Frank has served his community in both elected and appointed public office, hosted his own local radio and television programs, and managed private businesses all while being an engaged husband and father. Email Frank: frank@magnoliatribune.com
More From This Author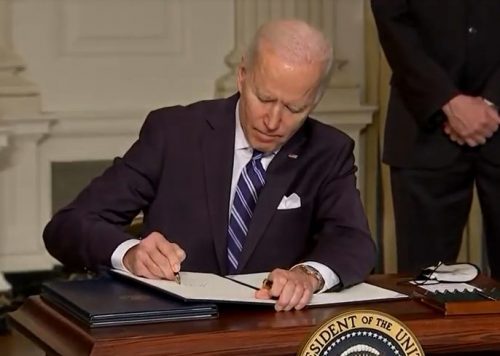 Next Story