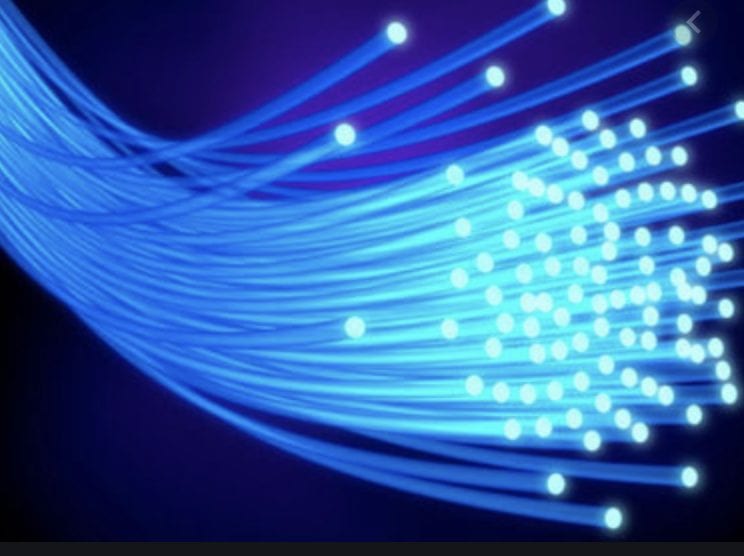 Tuesday, the recipients of state broadband grant awards were announced. The $65 million in federal funds were given to 15 co-ops across Mississippi.
"This is an exciting day toward progress in the effort to connect every Mississippi home to high-speed internet access," Chairman Dane Maxwell said. "While money is not a simple solution to our problems, this program puts us in a much better place to prepare for the future. We're excited about this program going through and we will continue to work on partnerships and initiatives to further connect Mississippians to these services until we solve this widespread issue."
Public Service Commissioner for the Northern District Brandon Presley announced that 13 co-ops in his area would receive the dollars. His release came shortly after an update on the grant program by Staff Director of the Public Utilities Staff, Sally Doty, during Governor Tate Reeves' daily press conference.
"These grant announcements say to rural Mississippians that help is on the way. By targeting these grants to only be spent in areas that lack service, we know that these dollars will go to many places that need internet service most," Commissioner Presley said. "This is a very forward thinking approach by the Legislature and I am very appreciative for their leadership. Lt. Governor Hosemann, Speaker Gunn, Sen. Joel Carter and Rep. Scott Bounds were champions of this issue from the very start. The lack of broadband access is a major problem that was here before COVID-19, but it has been magnified by the pandemic. We cannot turn our heads and hope this problem gets fixed, it will take bold action like the grant program established by the Legislature. Rural Mississippians deserve the same quality of internet service as those living in downtown Jackson. This grant program is a great start toward that goal."
The following North Mississippi electric cooperatives received grant funds:
Alcorn County Electric Power Association
Four County Electric Power Association
Tombigbee Electric Power Association
Natchez Trace Electric Power Association
Northcentral Electric Power Association
Tallahatchie Valley Electric Power Association
Delta Electric Power Association
East Mississippi Electric Power Association
Prentis County Electric Power Association
Tippah Electric Power Association
North East Mississippi Electric Power Association
Monroe County Electric Power Association
Tishomingo County Electric Power Association
The remaining two co-ops awarded funds are located in South Mississippi and are Dixie Cooperative and Coast EPA.
"We got a lot of applications from the northern part of the state and I think we still have a little bit of work to do in the southern part of the state," said Doty.
Companies were required to apply for the grants through the Public Service Commission website and had until July 7 to do so.
The grant program will enable awardees to begin construction in some of Mississippi's most isolated and disconnected areas. Areas that received funding are certain census blocks not covered with broadband service as defined by the FCC (25mbps download, 3 mbps upload).
To be awarded the grant, the electric cooperatives must first agree to spend the monies in areas that lack service, match every dollar of grant funds with private funds, and provide symmetrical speeds of 100 mbps upload and download to locations in the area. The portion of each project funded by the grant program must be operational by December 30th.
Broadband provided by these co-ops will line up with other providers when it comes to competitive rates.
These grants will enable the construction of 2,765 miles of fiber optic cable by the end of 2020 with an additional 1,980 miles of construction by the end of 2021. Service will pass 28,447 homes and businesses by the end of 2020 and an additional 17, 309 homes and businesses by the end of 2021.
An additional $1.2 million will go to other service providers in order to help serve communities and provide as many options for broadband as possible.
"The reality is, the economy of America has changed forever," said Reeves. "There are people that were working in an office building a few months ago and six years from now I believe they could be working from home."
Reeves added that he has been told many business owners have indicated that there has been increased productivity because individuals were able to stay at home and work. He said these investments will be helpful during the pandemic, but will also be helpful to ensure productivity in the future, especially in the arena of Telemedicine.
About the Author(s)
Sarah Ulmer
Sarah is a Mississippi native, born and raised in Madison. She is a graduate of Mississippi State University, where she studied Communications, with an emphasis in Broadcasting and Journalism. Sarah's experience spans multiple mediums, including extensive videography with both at home and overseas, broadcasting daily news, and hosting a live radio show. In 2017, Sarah became a member of the Capitol Press Corp in Mississippi and has faithfully covered the decisions being made by leaders on some of the most important issues facing our state. Email Sarah: sarah@magnoliatribune.com
More From This Author